John Cena confirms he is still Peacemaker, which happened two days after the news of Henry Cavill exiting the Superman role last week.
Just today also saw Dwayne Johnson announce he is done as Black Adam.
Regarding John Cena still playing Peacemaker, Cena appeared last Friday night on WWE Smackdown and announced his return to the ring on Dec. 30 where he name-dropped Peacemaker in his promo which follows the news that Cena is starring in a new action-comedy with Jason Momoa at Warner Bros.
Worth a mention is that these promos are basically scripted, so it's safe to say that John Cena mentioned Peacemaker on purpose, maybe even because of all the talk of James Gunn rebooting the DCU.
It's speculated that James Gunn, who cast the wrestler/actor and directed Cena in The Suicide Squad movie and the Peacemaker series, is going to reboot the Zack Snyder Justice League characters, move Jason Momoa to Lobo, keep Zachary Levi around as Shazam (Levi just shot down rumors he isn't playing the character anymore), and also keep his Suicide Squad and Peacemaker cast, which happens to include John Cena (and Gunn's wife, Jennifer Holland, and Oscar Award winner Viola Davis).
Peacemaker Season 2 is said to be in development, but if Gunn was doing a line-wide DC reboot, obviously, that series wouldn't be happening, right? Maybe a fan or two can question Gunn on Twitter if it is definitely happening.
billions of you begged me for it, and im happy to answer the call. ill be returning for #peacemaker season ✌️ pic.twitter.com/gJnZCkCiTT

— Peacemaker on HBO Max (@DCpeacemaker) February 16, 2022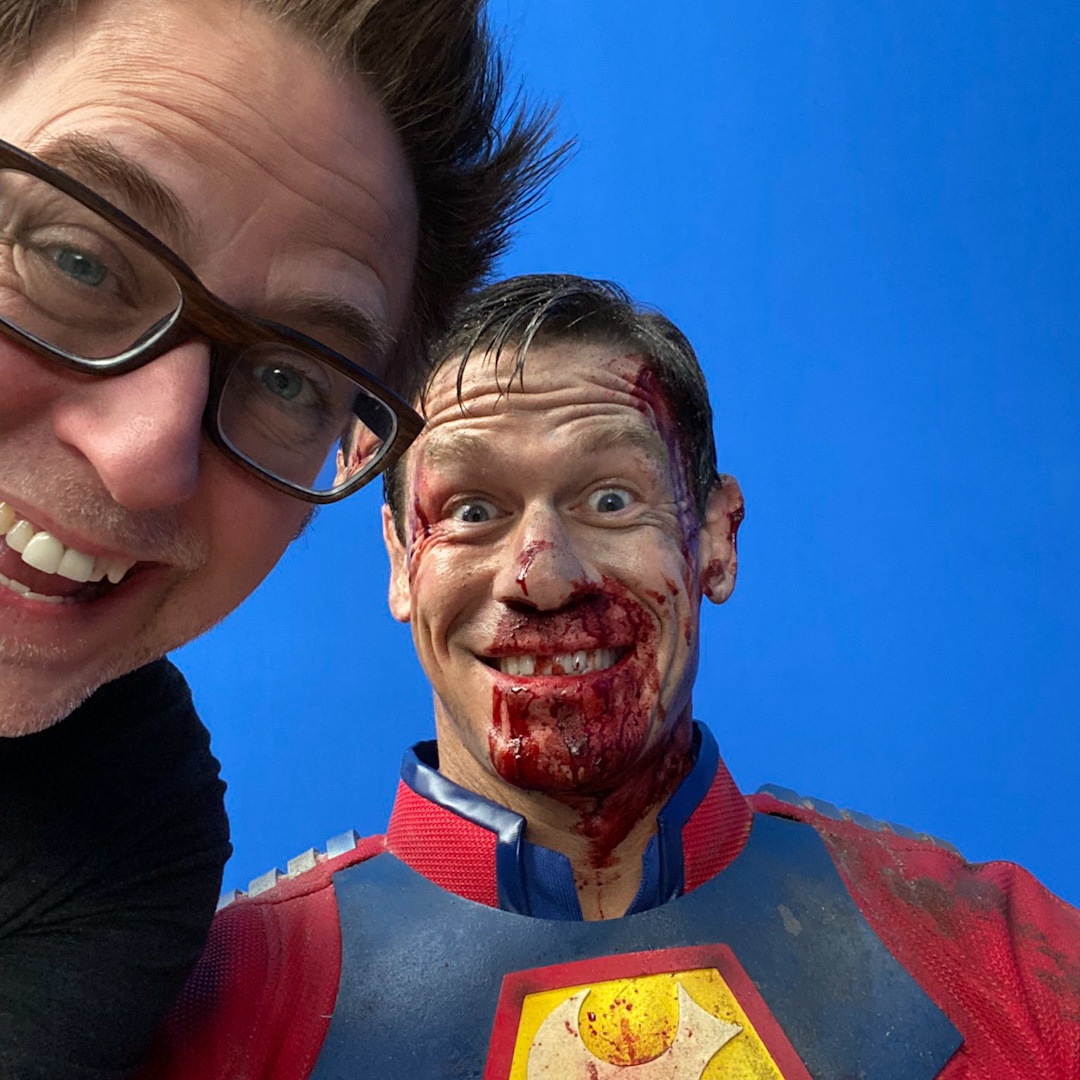 What did John Cena say about Peacemaker?
"Surprise! I bet you are a little surprised to see me," said Cena on Smackdown (watch below). "Well, it's the holiday season, and everybody loves a good holiday surprise including this guy. Boy was I surprised when I got a text message out of the blue from my long-time friend Kevin Owens."
Cena continued reading the "text message" with the mention of Peacemaker: "He said, 'What's up, Peacemaker?'" Merman emoji. Peace sign emoji. 'Did you know you have had a WWE match every year for the past twenty years except this one? Your streak is about to be broken.' Mind-blown emoji. Eggplant emoji. Santa Claus emoji. Peach emoji…"
Owens then went on to ask Cena if he wants to be his tag team partner on Smackdown on December 30th in Tampa, Florida, which Cena agreed to.
In the "text," Owens could have very well called him "John" or "Cena" or "John Cena," but instead Cena read it as "Peacemaker," again which is likely intentional and not a coincedence.
Also worth a mention is the "Merman" remark probably references the rumor he is in the Barbie movie playing a Merman, the love interest to Dua Lipa who happens to be two decades younger than the WWE Superstar.
Watch John Cena mention Peacemaker on WWE Smackdown:
JOHN CENA ACCEPTS KEVIN OWEN'S OFFER!@JohnCena @FightOwensFight #SmackDown pic.twitter.com/5dxNbrfY0g

— WWE on FOX (@WWEonFOX) December 17, 2022