It's once again being said a theatrical release for the X-Men New Mutants movie is in doubt, which follows longtime producer Lauren Shuler Donner recently confirming the rumors the flick could see a streaming service release are true.
The latest comes from THR who offers further rumors about what is happening with New Mutants. The site points out that technically June's Dark Phoenix is not Fox's last X-Men movie, as New Mutants has an August 2 release, but it is noted the release date has already been pushed back twice, from April 2018 to February 2019 and now to August. The site continues teasing that New Mutants will likely see the light of day, but when the question of a theatrical release is brought up it is stated, "Umm…" The site then adds it sounds like it is a safe bet New Mutants could be released on the Disney Plus streaming network (or even HULU).
Now what is rather interesting is that the report continues with mention that no reshoots for New Mutants are planned, but things seem to be in the hands of director Josh Boone. Back in March of 2018 saw it reported that New Mutants was to undergo massive reshoots to make it darker. It was said while Boone did hand in a version of the movie he liked, Fox Studios executives wanted reshoots to darken the film, with comparisons made to the success of the IT movie (as both films feature kids). However, now we see THR reports reshoots are apparently not getting made, which basically means Fox Studios has washed their hands of the project and is going with Boone's version (less dark). The Disney-Fox deal is set to go through within a couple of weeks, so it is not likely that Disney would pay for reshoots, obviously. In addition, Josh Boone is now directing the big CBS All Access project for Stephen King's The Stand, so it is not like he would have time to do reshoots within the next few months and get the movie together as well.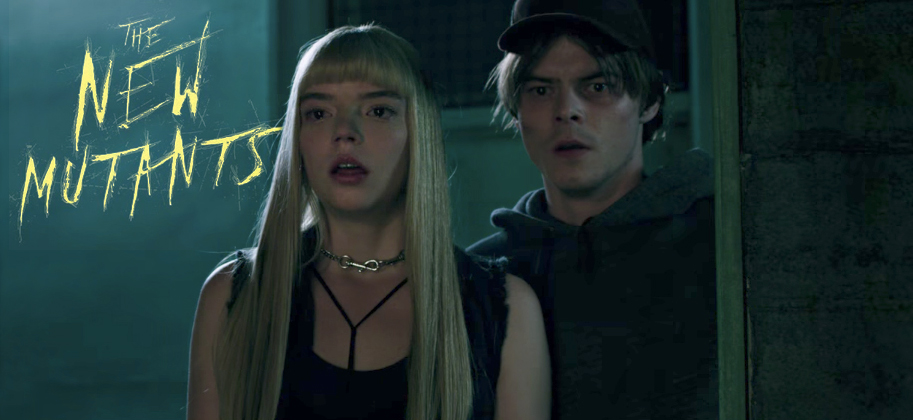 I actually first reported on the rumor about New Mutants getting a streaming release last Summer when a Fox leaker let it be made known that possibly both Dark Phoenix and New Mutants would be canceled, so the Fox leaker has been right all along (SluggZilla at the SHH boards). Among other things, the leaker also revealed Gambit would be canceled, and he also said that Deadpool 3 would become X-Force. What is interesting about that is Ryan Reynolds recently confirmed there will be no more standalone Deadpool movies hinting that subsequent films starring the Merc With A Mouth would be team-up flicks (i.e. Deadpool & Cable) or team flicks (i.e. X-Force).
A recent interview with Anya Taylor-Joy also saw the actress cringe and offer up she isn't sure when New Mutants gets released.
Fox released the following trailer back in October of 2017 and has yet to further promote New Mutants: