As if we needed more evidence that Disney Fox sabotaged the X-Men Dark Phoenix movie, now concept art has hit the net revealing the original ending was going to feature Sophie Turner as the cosmically-powered Phoenix blasting off into space.
Concept artist Houston Shark reveals the stellar concept art for Dark Phoenix on Instagram noting the change: "Jean Grey (@sophiet) Blasting Off into Space. This shot for the final sequence was changed a bit in the released film. More concept art from @darkphoenixmovie2019 toe! #xmen #jeangrey #sophieturner#marvel #fox #phoenix #art#illustration #fire #conceptart."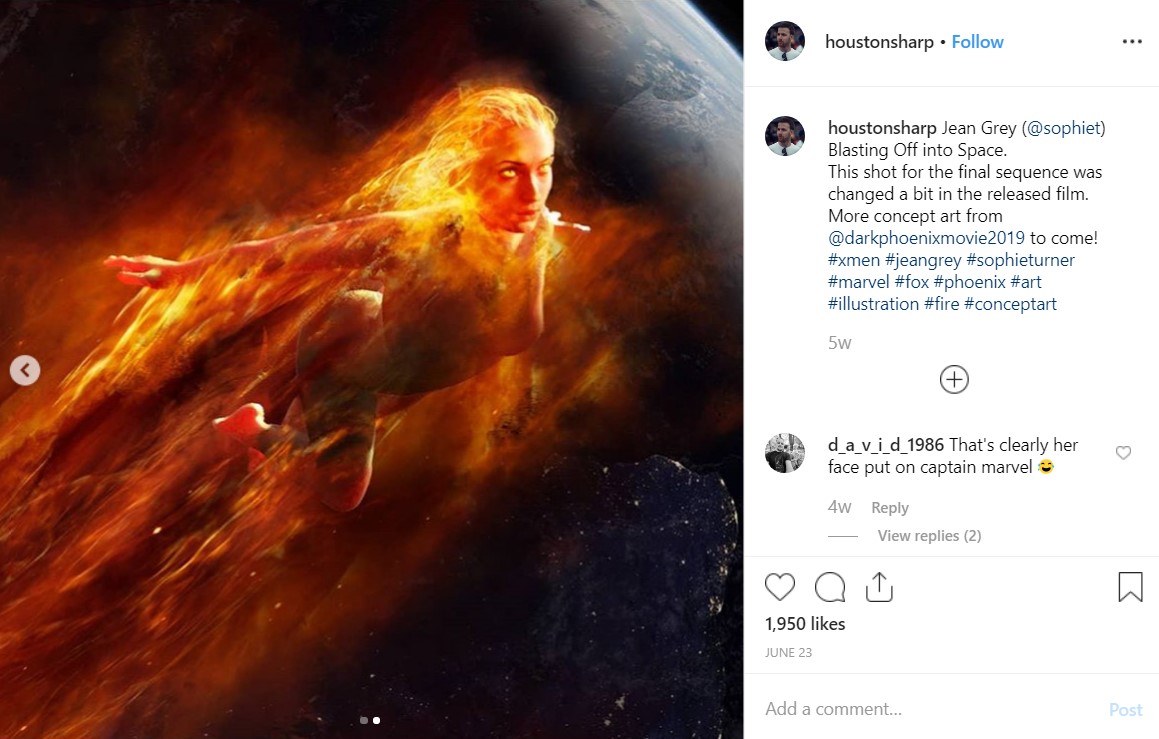 Update: Additional concept art reveals the same ending as the Dark Phoenix was originally going to face off against an alien armada in space: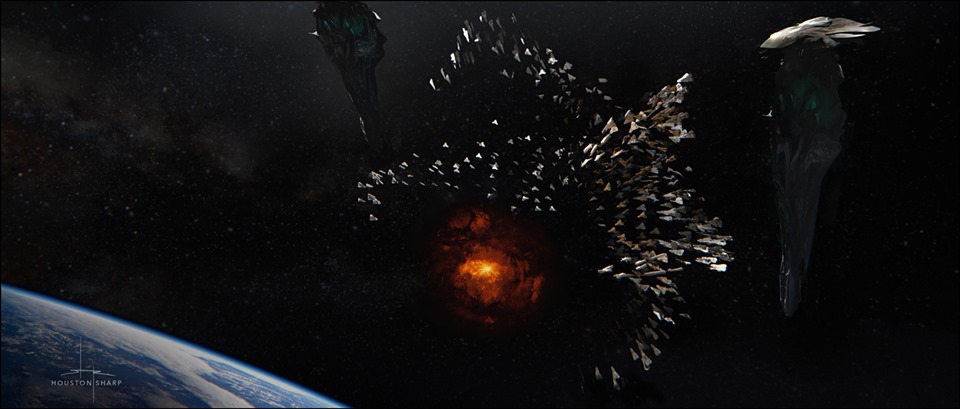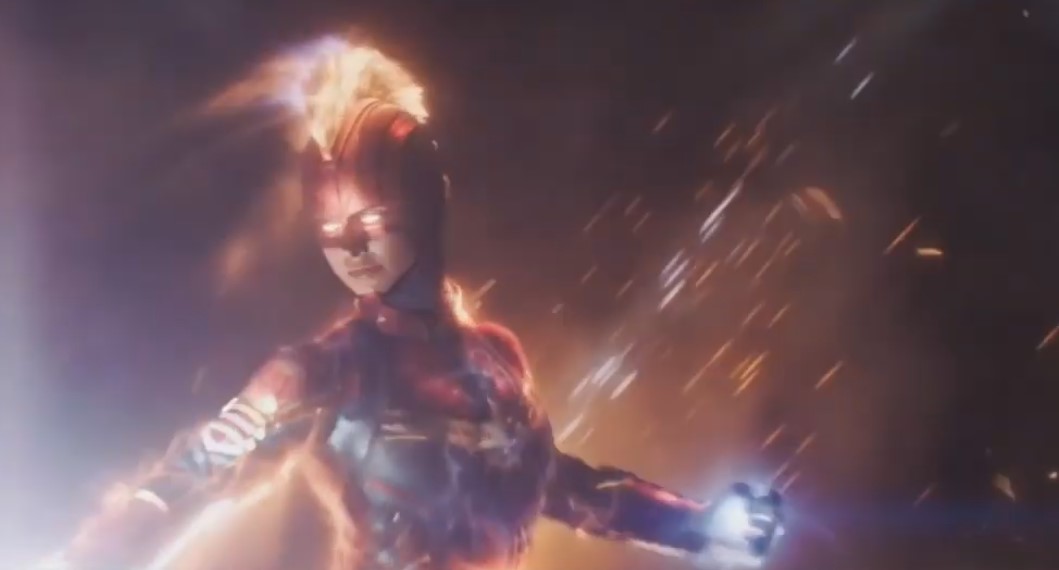 X-Men Dark Phoenix and Captain Marvel are too similar
Regarding the similarity with the Captain Marvel movie, the end of Captain Marvel also saw Brie Larson's Carol Danvers become cosmically-powered and "blast off into space."
The similarities don't end there as Tye Sheridan also recently revealed the X-Men Dark Phoenix movie was going to feature the same villains as the Captain Marvel movie, with the Skrulls, and it also should be noted both flicks are set in the '90s.
Fox Studios was also billing Dark Phoenix as the first "Marvel" movie starring a female superhero, but that went to Brie Larson and Captain Marvel when the Dark Phoenix release date was changed for the second or third time.
So we see that originally Dark Phoenix was going to feature an epic space scene at the end of the movie; feature the Skrulls, and be the first Marvel female superhero movie — all of which Captain Marvel ended up with. Certainly, in no way did Disney interfere, right? Well, I have a bridge to sell. Interested?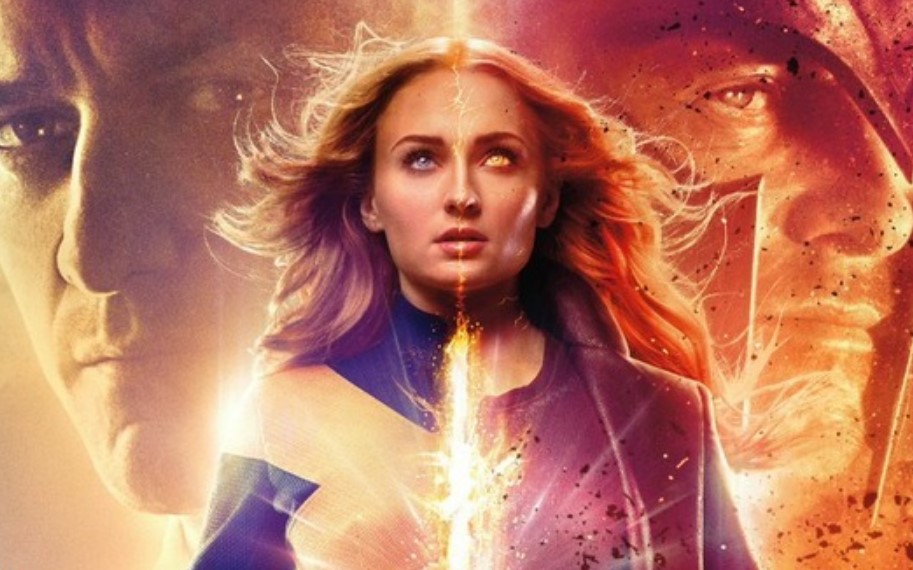 X-Men: Dark Phoenix 2 part and Extended Cut axed because of Disney Fox deal
It is also known that director and writer Simon Kinberg's original intention was to have Dark Phoenix be an epic two-part movie, but when the Disney-Fox deal started to go through, executives at Fox canceled plans for the two-part film.
Regarding the Extended Cut, since the release of Dark Phoenix, it has become known that around 30 minutes of footage was cut from the theatrical release, which has been said to better explain things and be a lot better than what was released in theaters. Kinberg's original plans also included that Jessica Chastain was supposed to play Lilandra of the Shi'ar, not some no-name villain.
As I previously stated, would what have happened if an epic version of Dark Phoenix was released before Disney's Captain Marvel? Fans would have been left scratching their heads regarding Brie Larson and Captain Marvel as they essentially saw the same movie with Sophie Turner and Dark Phoenix, but we see the release date for Dark Phoenix was "conveniently" changed in addition to mandated cuts that included removing the Skrulls and changing the villain all of which made Dark Phoenix worse. Now, why would Simon Kinberg do that?