Wonder Woman starring Gal Gadot returns to theaters for one day only on Wednesday, March 8.
The film is getting a re-release for Women's Day 2023 in Regal theaters.
Wonder Woman has a runtime of 141 minutes and is described as:
Before she was Wonder Woman, she was Diana, princess of the Amazons, trained to be an unconquerable warrior. Raised on a sheltered island paradise, when an American pilot crashes on their shores and tells of a massive conflict raging in the outside world, Diana leaves her home, convinced she can stop the threat. Fighting alongside man in a war to end all wars, Diana will discover her full powers…and her true destiny.
The film was originally released on June 2, 2017, and opened to over $103 million and went on to bring in a respectable $821.8 million worldwide.
Critics liked what they saw as the Rotten Tomatoes score is at 93% and the fans thought it was decent enough with an 83% Audience Score, and an IMDb rating of 7.4 (for comparison, Wonder Woman 1984 has a 58% Rotten Tomatoes Score, a 73% Audience Score, and an IMDb rating of 5.4).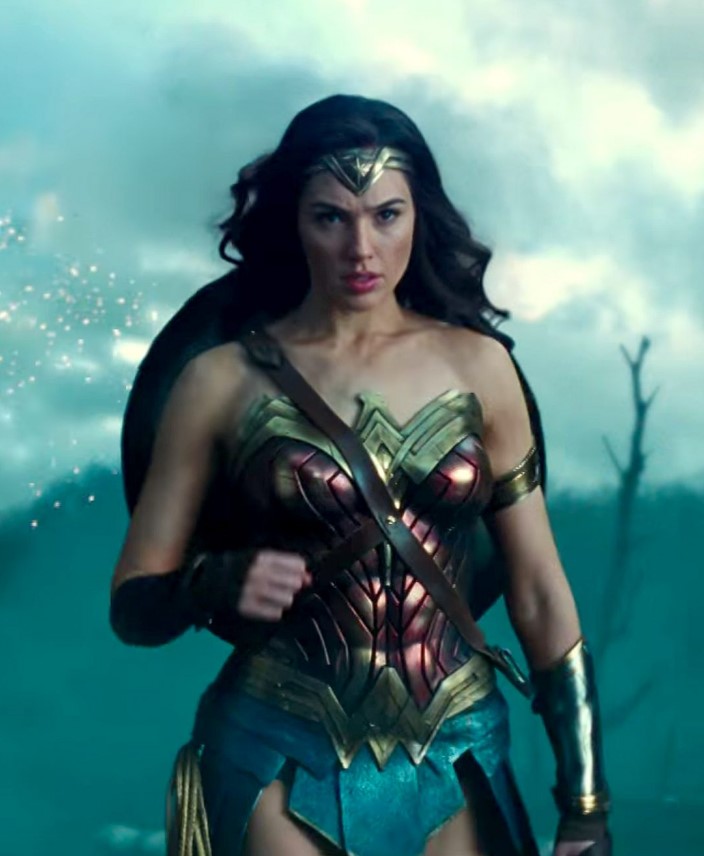 Zack Snyder heavily involved with Wonder Woman
The movie follows Gal Gadot's debut in Zack Snyder's Batman vs. Superman where Gadot would also return for Justice League.
Snyder was also said to be heavily involved with Wonder Woman as the story is by Snyder, with the script from Allan Heinberg who wrote the character and title at DC Comics, and it has also been reported the movie used Snyder's stunt and VFX team.
However, with the success of Wonder Woman came controversy as reports offered director Patty Jenkins butted heads with Snyder and his team where Jenkins reportedly wanted a different ending, one less action-packed where she got her wish for the sequel.
It's been said Jenkins had Snyder and his stunt and VFX team removed from Wonder Woman 1984, which in hindsight, is now known to have been the wrong move as Wonder Woman 1984 bombed in theaters and on the HBO Max streaming service and Jenkins is no longer attached to the property, and Wonder Woman 3 isn't happening with the WW3 script claimed to be as bad as WW84.
James Gunn is now in charge of the DCU which is going in a new direction where it's thought Gal Gadot's days as Wonder Woman are over, but Gunn has confirmed he did talk with Gadot about the DCU.
Gunn also confirmed talks with Henry Cavill as Superman who is done as the Man of Steel, Gunn talked with Ben Affleck who is done as Batman, and Gunn talked with Jason Momoa who is thought to be done as Aquaman but Momoa is speculated to continue on as Lobo in the new DCU.
According to IMDb, up next for Gal Gadot is the spy thriller Heart of Stone coming out this Summer, August 11, 2023, and Gadot has Disney's Snow White which gets released on March 22, 2024, where she plays the Evil Queen to Shazam: Fury of the God's Rachel Zegler's Snow White.