Wonder Woman 1984 is bombing at the Chinese box office, even worse than the first movie, and it apparently has nothing to do with the pandemic.
The Chinese audience is avoiding going to see the movie, so much so, that at its current pace, Wonder Woman 1984 could struggle to hit half of the total of the first movie's $90.5 million, which would mean only a Chinese gross of around $45 million for WW84.
Instead, the Chinese are going to see the local tentpole, The Rescue, with WW84 landing in second place at the box office.
THR reports Wonder Woman 1984 is also trailing behind The Rescue by half as well, as The Rescue has a mid-evening total of $8.9 million and climbing, while Wonder Woman 1984 has just $4.6 million.
What is particularly worrisome is that with WarnerMedia giving Wonder Woman 1984 a same-day theatrical release and HBO Max release and paying the director and cast as if it made a billion dollars, it was hoped a large international box office would offset the streaming release, but at least for China, that isn't the case, which is the #2 market in the world.
It's further reported that for superhero movies, the Chinese aren't giving WW84 good reviews as the film scored just 8/10 from Maoyan (noted to be on the low end for U.S. superhero films; the first WW scored 8.6), and a 7.1 from Douban's users (same score for the first WW).
"Gal Gadot's Amazon warrior will need a surprise lift from somewhere — such as generous screen share from Imax China (it currently has 90 percent of the country's 700-plus giant screens this weekend), or, perhaps, strong turnout from families on Saturday and Sunday — to emerge from the weekend in stride," reports THR.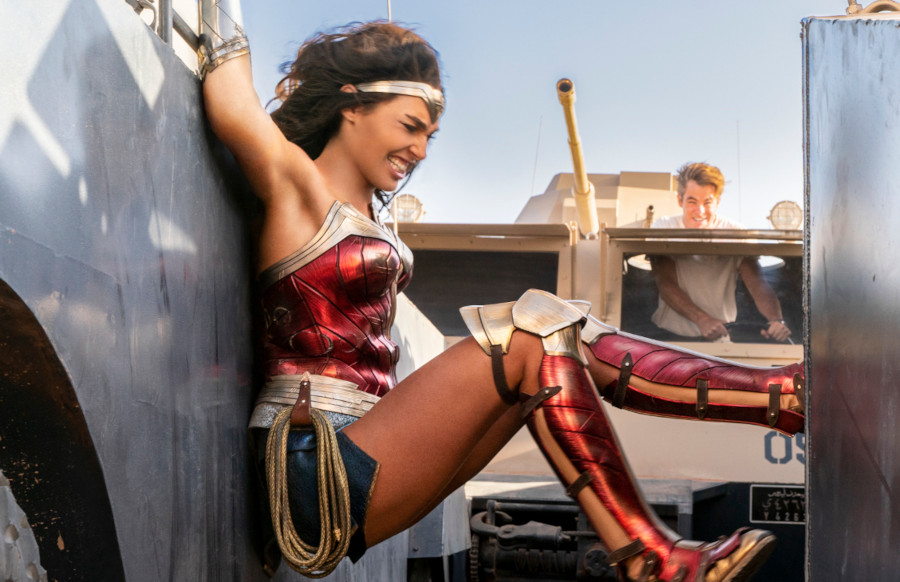 Wonder Woman 1984 has no action, is sad, and is cartoonish
Stateside, Wonder Woman 1984 has a positive score from critics at Rotten Tomatoes with 88% compared to the first movie's 93%.
While I haven't seen the movie yet myself, I hear it's a lot different than the first movie as Wonder Woman 1984 has no action, is sad, and is cartoonish. It's also anti-Trump where even the anti-Trumpers don't like the movie. Sounds similar to what happened with Birds of Prey.
Wonder Woman 1984 is directed by Patty Jenkins and stars Gal Gadot, Chris Pine, Pedro Pascal, and Kristen Wiig.