It's now known how Wonder Woman 1984 is coming to HBO Max, that's because it's being treated as if it made a billion dollars at the box office, which means a huge payday for director Patty Jenkins and star Gal Gadot.
All along, director Patty Jenkins has been adamant about the flick getting a theatrical release, but something changed, as WarnerMedia announced Wonder Woman 1984 will be released on Dec. 25 in theaters and on its HBO Max streaming service at the same time.
What changed? cha-ching!
Deadline reveals details about the deal in that WarnerMedia (really, AT&T) got Jenkins, stars Gal Gadot, the producers, etc., to sign off on an HBO Max release by paying them as if Wonder Woman 1984 made a billion dollars at the box office, as with the box office revenue comes bonuses:
Here is how WarnerMedia and Warner Bros will try to convert the movie deals into compensation reflective of the HBO Max move. Sources said that when Wonder Woman 1984 was turned into a day-and-date HBO Max film along with theatrical release on Christmas, the filmmakers and talent got millions of dollars in backend buyouts that were computed based on the reasonable expectation that the film would theatrically gross $1 billion worldwide.
So there you have it.
WarnerMedia convinced Jenkins, Gadot, et al, to enable an HBO Max release and paid them as if Wonder Woman 1984 made a billion dollars at the box office. Now, who could turn that down? Even if it kills movie theaters. Imagine, that?
There was no guarantee that Wonder Woman 1984 would make a billion, as the first one made $821 million and with everything a mess regarding movie theaters, Wonder Woman 1984 making a billion wasn't going to happen.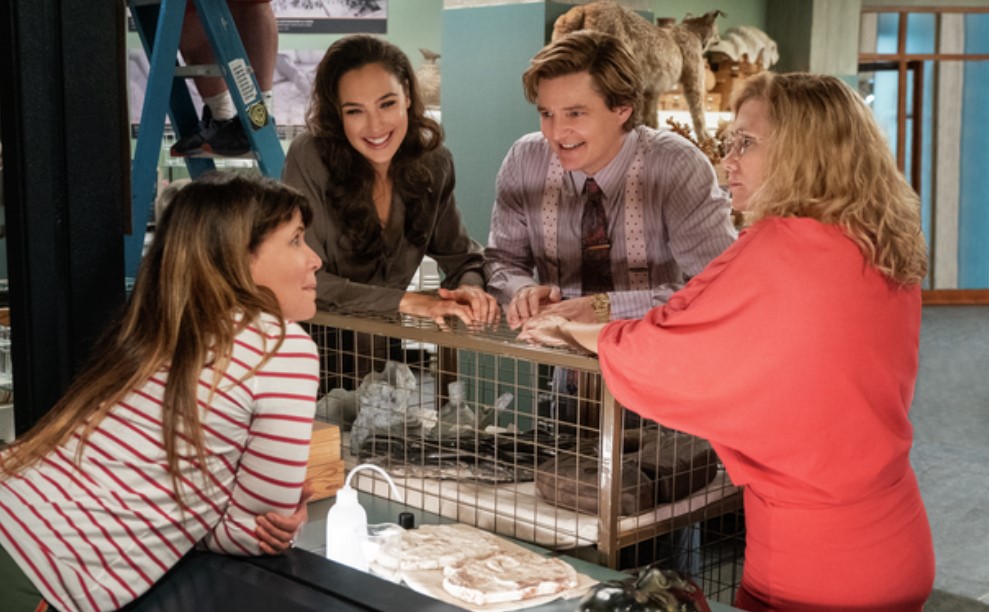 Christopher Nolan slams HBO Max
Following the Wonder Woman 1984 announcement, WarnerMedia was quick to announce its 2021 slate of 17 movies would also get a simultaneous HBO Max and movie theater release, but the catch? Those seventeen movies are not being treated the same as the "billion-dollar" Wonder Woman 1984:
Even though the 17 movies on the Warner slate come in all shapes and sizes, they aren't going to be subject to the largesse that WW 1984 or The Witches received, given when those switches were contemplated as one-offs.
Presently, Hollywood is currently in an uproar over AT&T and WarnerMedia deciding to release its movies on HBO Max, which has even seen Christopher Nolan slamming the decision and calling HBO Max the worst streaming service (via THR):
"Some of our industry's biggest filmmakers and most important movie stars went to bed the night before thinking they were working for the greatest movie studio and woke up to find out they were working for the worst streaming service. Warner Bros. had an incredible machine for getting a filmmaker's work out everywhere, both in theaters and in the home, and they are dismantling it as we speak. They don't even understand what they're losing. Their decision makes no economic sense, and even the most casual Wall Street investor can see the difference between disruption and dysfunction."