It was bound to happen, so with James Gunn announced as the head of DC Studios, woke Twitter celebrates.
James Gunn was fired by Disney over tweets that right-wingers resurfaced from years ago that included controversial jokes such as pedophilia and rape.
Then there is the uncovering that Gunn attended a pedophilia-themed party.
So while Disney fired Gunn from Marvel, Warner Bros. scooped him up where he developed The Suicide Squad movie and the HBO Max Peacemaker series.
DC insiders filled me in back in 2019 that WB loves Gunn and that he would be returning to DC following Guardians of the Galaxy Vol. 3.
I was even told Gunn likes DC better than Marvel.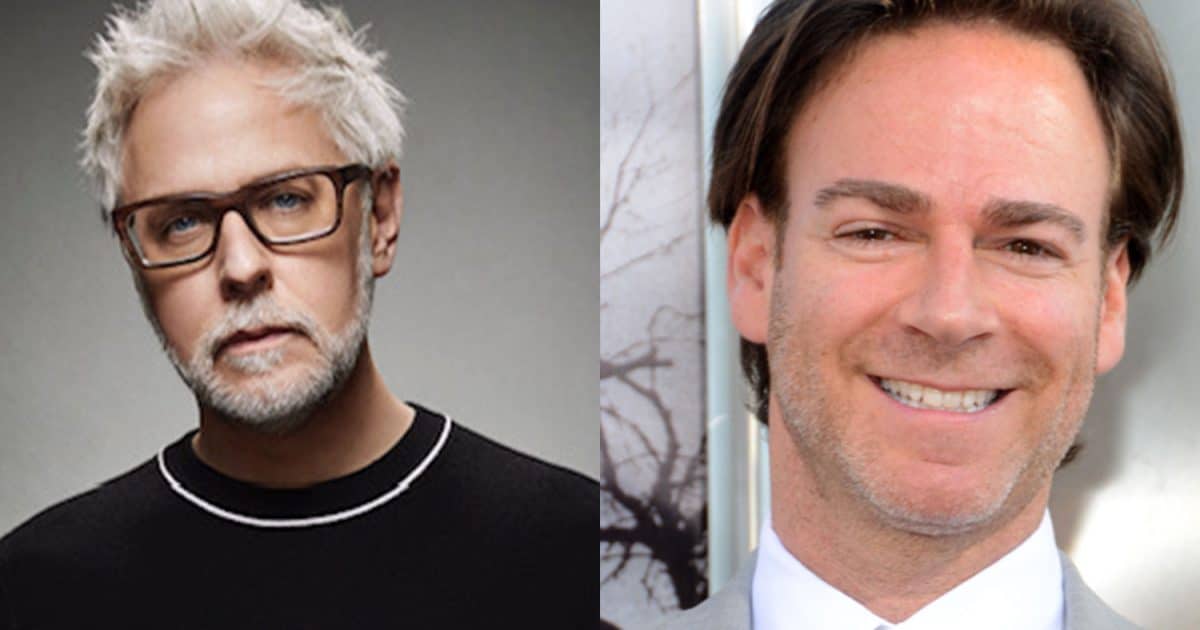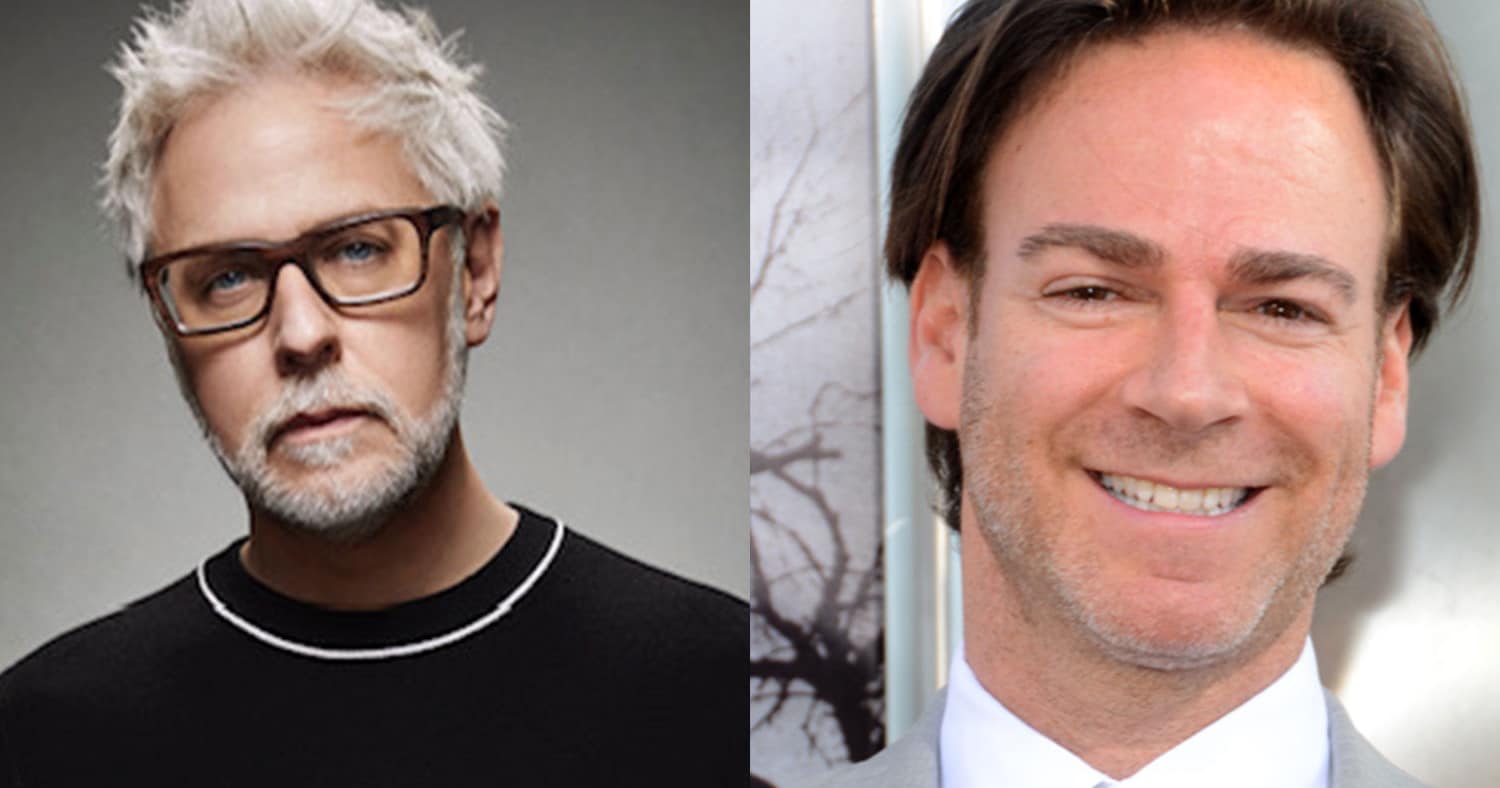 James Gunn and Peter Safran are Co-Chairmen and Chief Executive Officers of DC Studios
Now Warner Bros. Discovery and David Zaslav have appointed James Gunn and his producer buddy, Peter Safran, as Co-Chairmen and Chief Executive Officers of DC Studios.
Per the official press release, the pair will oversee the overall creative direction of the DC Universe across film, TV, and animation under a single banner and report to Zaslavand will work closely with Mike De Luca and Pam Abdy, Co-Chairpersons and CEOs of Warner Bros. Film Group.
"In their new roles, Gunn and Safran will spearhead the development and execution of a long-term plan for the many properties licensed from DC Comics, focused on continuing the tradition of high-quality storytelling for the DC Universe across audio-visual media, while building a sustainable growth business out of the iconic franchise," states the announcement. "In addition to their executive responsibilities, Gunn and Safran will develop, direct, and produce projects."
The appointments become effective on November 1 where the trades have added everything under DC except for the Todd Phillips Joker movies and possibly the Matt Reeves The Batman projects will fall under Gunn and Safran moving forward.

Woke Twitter celebrates James Gunn:
So since James Gunn got fired as a result of the rightwingers, woke Twitter is celebrating Gunn being on top of DC.
And you can bet they want all the content to be just as woke.
Personally, I am hoping that James Gunn and Peter Safran learn from Disney, Marvel, Doctor Who, Ghostbusters, etc, and keep the woke politics that killed all the recent comics, TV shows, movies, and franchises out of the future of DC.
At the same time, I wouldn't want a bunch of forced right-wing content and messages in my entertainment.
Just give us a good-quality story and the rest follows.
Who knows? Maybe that's why Gunn left Marvel?
Remember how alt-right trolls got James Gunn fired from the MCU and how that not only led to The Suicide Squad and Peacemaker, but he returned to the MCU to direct both the Guardians of the Galaxy Holiday Special and Vol. 3, and he's now overseeing the entire DCEU?

— Adam Lance Garcia (@AdamLanceGarcia) October 25, 2022
Quite the series of dominos… pic.twitter.com/Rf5HOlemjl

— Michael Scally 🌈✊🏿✊🏾✊🏽 (@FizzVsTheWorld) October 25, 2022
It's trump@fans who got him fired

— Ryan B+ (@TheChewDefense) October 25, 2022
But in all seriousness I was mad when that happened and glad how everything's worked out. (I knew well before 2018 about.. you know.)

— Kamose Mills (@KamoseMills) October 25, 2022
This is Gunn getting the last laugh pic.twitter.com/LgnMyNzFHx

— Ben Wasserman (@beemerw21) October 25, 2022
It's hilarious, all these trolls do is inform audiences that these things exist and draw a ton of eyes to the ip. It socks being dialed in as a fan but when you pull out to a macro lense all lazy negativity and cringe hot takes do is defeat itself in the end. Every time.

— PeTaRsAuR! (@petarsaur) October 25, 2022
I do! pic.twitter.com/df5v4BaALz

— David J. Crewe (@DavidJCrewe) October 25, 2022
It's the first burst of optimism I've had for WBDC's future in months.

— Just really, awkwardly gay usually. She/her (@Sapphichazard) October 25, 2022
Those same alt-right trolls have been reposting his old tweets today trying to get him re-cancelled. Pathetic trolls.

— Armando Valle (@ThePRGMR) October 25, 2022
Go woke go broke! 🙃

— Tom is a spooky ghost (@woozlindemon) October 25, 2022
October 25, 2022
It's (to a different extent) like racists voting for Brexit and that leading to the UK's first British Asian prime minister.

(Caveat is that he's awful and part of a monstrous party – but the irony remains)

— jaracksays (@jaracksays) October 25, 2022
We should send whoever the chief dickbag of that attack was a fruit basket.

— Son of a Creature Man (@TelstarMan) October 25, 2022
Yup, I remember that. They dug up ancient tweets with some bad taste humor, that he'd already apologized for, but that's still a right wing tactic unfortunately.

— Kard🌊 (@Kardeshev1) October 25, 2022