Confirming exactly what the skeptics from Wall St. said, it's reported that Kevin Feige's Marvel is failing to deliver on the Disney Plus streaming service.
Back in November of 2021 following a big drop in Disney Stock, Wall Street analysts let it be known that they doubted both the Marvel and Star Wars brands' ability to grow Disney Plus.
Now a new report from Business Insider, which also follows Disney's stock dropping significantly, states that the Marvel shows on Disney Plus are only catering to existing fans and are not bringing in any new subscribers.
It's said that while Moon Knight and other Marvel shows have peaked as the No. 1 shows in the world, they're not enough as Disney Plus can't just rely on Marvel.
According to Parrot Analytics, what the data shows is that while Marvel has been a massive success with existing subscribers, they haven't gone far in attracting new fans and growing the subscriber base.
In other words, Marvel only has a small following on Disney Plus and it isn't going up.
It is noted that Disney Plus seems to be making changes in an attempt to broaden its appeal as at first Disney Plus was touted as more family-friendly, but now is adding more mature content, such as the Marvel shows that were on Netflix including Daredevil.
Worth a mention – and worth a worry – is that 40% of the worldwide subscribers of Disney Plus don't subscribe for the Disney, Marvel, or Star Wars content, but do so they can watch sports events in locations like India, so bear in mind whenever Disney Plus reveals subscriber numbers to basically deduct around 40%. What could be particularly worrisome is if Disney Plus ever loses those sports licenses as certainly, those viewers would turn their attention to wherever they can watch said sports events and cancel Disney Plus .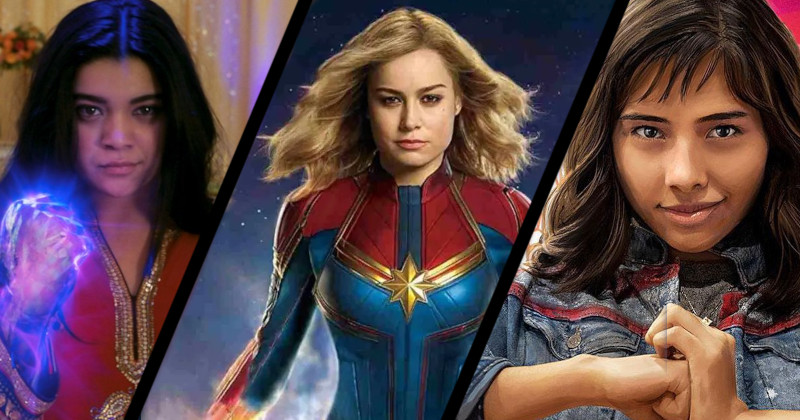 Marvel fans not subscribing to Disney Plus
Regarding why the Marvel fans aren't coming to Disney Plus in droves like they did for say Spider-Man: No Way Home, the Marvel content hasn't been all that good as none of it comes off as a "must see" TV.
WandaVision was the Marvel flagship launch on Disney Plus, but I think younger fans were turned off by its sitcom approach. Kevin Feige also let it be known that he cut Doctor Strange from the series because Benedict Cumberbatch and the character are white males, yet it's okay for Wanda and a gay female character to appear in Doctor Strange 2.
Feige and Marvel also replaced Chris Evans and Captain America with a Black Captain America and Anthony Mackie, introduced a better version of Loki with the female version, and replaced Captain America with a female version in the What If? animated series. They also replaced Jeremy Renner as Hawkeye with a female version, we just might see a female Moon Knight in this week's last episode, and Marvel's plans on Disney Plus include replacing the Hulk with She-Hulk, going with the "politically oppressed" Muslim teenager Ms.Marvel that is being forced on the fans much like Brie Larson and Captain Marvel, and whatever else Feige has planned to sync up with his woke Phase 4 that is all about diversity and not about quality content. Oh yeah, the date-and-date release of Black Widow was a huge failure on Disney Plus, a movie Scarlett Johansson promoted as a "Me Too" flick and one that replaced a fan-favorite villain from the comics. Also, all the money that Black Widow did bring in on Disney Plus was burned when Johansson sued Disney. Who wants to watch this garbage? Answer: No one.
There is also the fiasco with Disney and Florida, where a Marvel producer supports teaching young kids as young as kindergarten about sex. The same producer who said they are going to get the woke content right no matter how many times it takes.
Is it any wonder why Marvel fans are not subscribing?