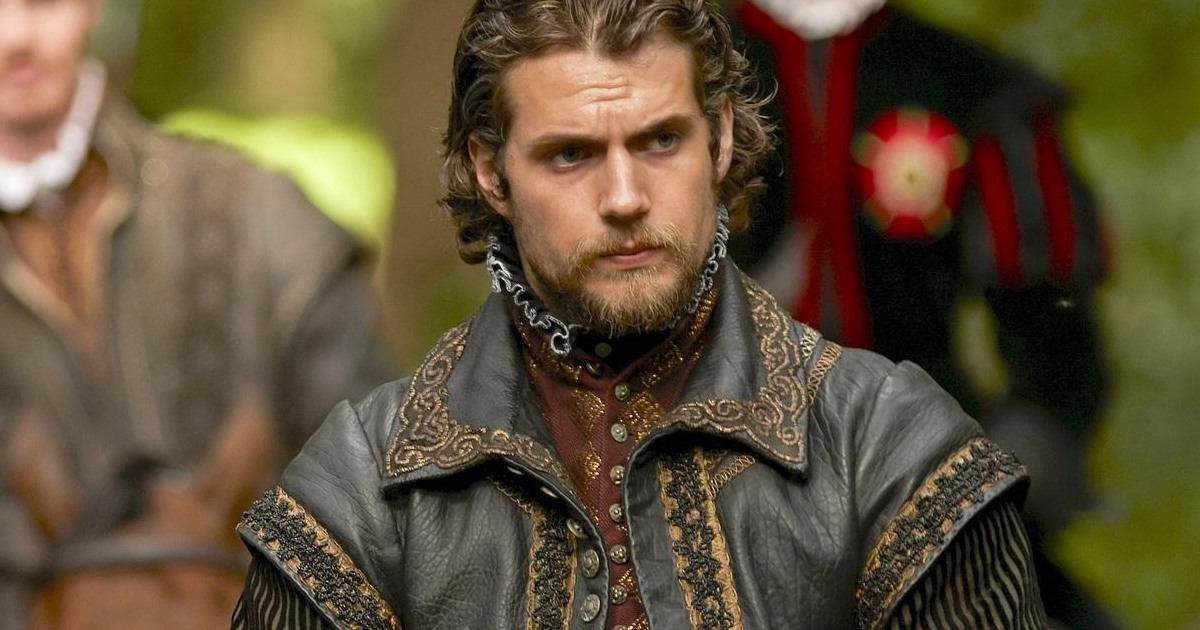 The news hit faster than a speeding bullet – and faster than the death of Johnny Storm – that a new Man of Steel has been chosen with British actor, Henry Cavill.
If you are like me, you may have no idea who this particularly guy is. Sorry, for that, but I don't.
Well, let's take a look!
American viewers that subscribe to Showtime would be most familar, as he played the role of Charles Brandon, 1st Duke of Suffolk in the historical fiction series, The Tudors, from 2007-2010.
Henry Cavill's name has been associated with quite a number of big movies, including Batman Begins (rumored) and the recent Superman Returns. Cavill was the front-runner to play the new Superman when McG was involved pre–Superman Returns, but when Bryan Singer took over, Brandon Routh was brought in. Cavill has even been associated with Harry Potter and the Goblet of Fire, as apparently, a fan campaign wanted him to portray the character of Cedric – which went to Robert Pattinson.
Henry Cavill was up for the role of James Bond in Casino Royale, even making his way all the way to final screen tests, but the producers wanted an older version of Bond – and went with Daniel Craig. They did note, Cavill was their pick for a young James Bond.
The writer behind the insanely popular Twilight books, Stephanie Meyer, let it be known that when filming the movie, her pick was for Henry Cavill to play the main role of vampire Edward Cullen. However, as we all know, that went to Pattinson (again) as the the film's creators thought Cavill to old for the role.
Cavill also had a role in 2005's Hellraiser: Hellworld that sees Pinhead return to terrozie a young group of hackers.
Recently, Cavill just wrapped up production on two movies due out this year.
Henry Cavill plays "Theseus" in the fantasy-action film, Immortals (2011), which deals with the Titans declaring war on mankind and their desire for revenge on the Olympians. The Titan, Hyperion – played by Mickey Rourke – is after mythological weapons that will allow him to free his fellow Titans. However, the Olympian Gods cannot directly intervene, so it is left to Cavill's character, Theseus (as chosen by Zeuss) to save the world – and the gods.
The Cold Light of Day (2011) sees Cavill play a young American Wall Street Day Trader, Will Shaw, whose family is kidnapped when on vacation in Spain. He's left with only hours to find them, uncover a government conspiracy and the connection between their disappearance and his father's secrets. The Cold Light of Day also stars Bruce Willis and Sigourney Weaver.
From this quick rundown of Cavill's career, I think it is a safe bet to say this guy can act and has a bright future ahead of him.
For whatever reason, it just seemed that Henry Cavill wasn't in the right place at the right time.
Now all that might change – and no longer are we waiting for Superman.
The new Superman is due in theaters December 2012!
To view side-by-side comparisons to previous Supermen and to check out a video featuring Cavill: Henry Cavill is the new Superman: Man of Steel (2012).
To find out how the process went down in picking Henry Cavill for the next Man of Steel: Few knew Superman's Secret Identity: Henry Cavill.