Originally set for a Spring 2021 release on Disney Plus, the WandaVision Marvel series is now getting released in 2020.
Disney Plus revealed the change in plans as part of a new promo, which confirms WandaVision will be released this year along with The Falcon and the Winter Soldier.
Over the Summer at Comic-Con, Marvel revealed their new timeline (see below) which showed WandaVision getting released Spring 2021.
What's Coming to Disney+ in 2020 promo: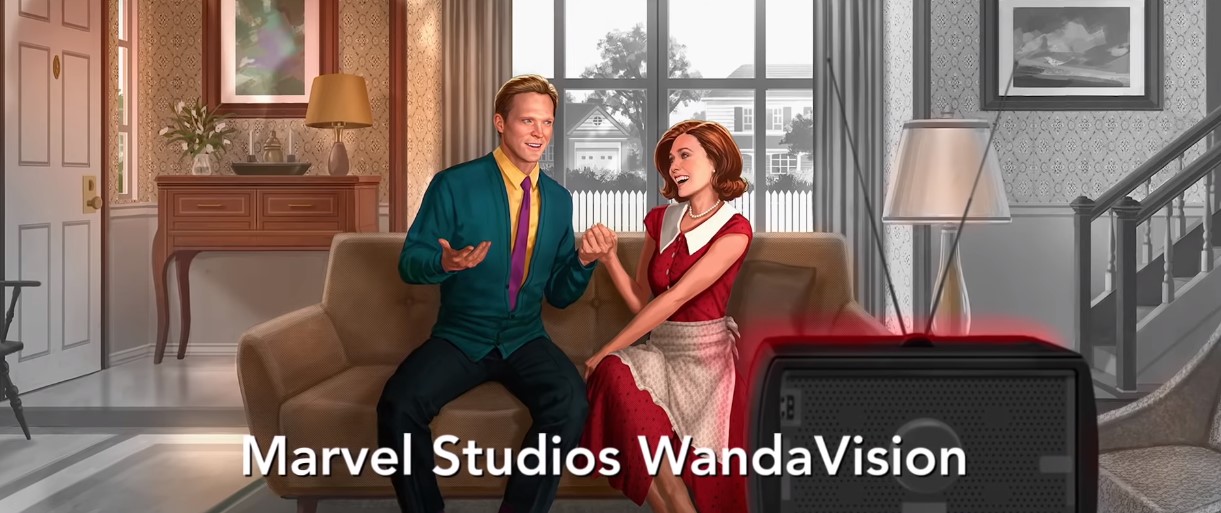 WandaVision gets released in 2020
The series stars Elizabeth Olsen as Scarlet Witch, Paul Bettany as Vision, Kat Dennings as Darcy Lewis, Randall Park as Jimmy Woo, and Teyonah Parris as Monica Rambeau.
The plot is thought to center around how Scarlet Witch creates some sort of an alternate reality where she is married to Vision and they have kids set in a 1950s era.
It's also known that the show will directly tie into Doctor Strange in the Multiverse of Madness which will also star Elizabeth Olsen. It's guessed that in creating some sort of side universe, that Scarlet Witch breaches the multiverse which leads to the intervention of Doctor Strange.
Kevin Feige also recently confirmed that Doctor Strange 2 will introduce new characters to the MCU and said Scarlet Witch is the most powerful character in the MCU, and it's also known the Tom Hiddleston Loki series for Disney Plus will directly connect to Doctor Strange 2 as well.
Recent set pics for WandaVision have also confirmed SWORD and showed a look at Olsen and Teyonah Parris.
The recent CCXP also saw Olsen, Bettany and Feige offer the multiverse is the future of the MCU.
"It is a mash-up between American sitcoms throughout the decades and Marvel film with these characters," Olsen said.
"That's where it starts," Bettany added. "And then it sort of snowballs into an epic Marvel movie that you've grown to know or love."
Marvel Phase 4: