A batch of set images for the Marvel Disney Plus WandaVision series confirms the existence of SWORD within the MCU and offers up further details about the series that stars Elizabeth Olsen and Paul Bettany.
In the comics, SWORD, aka the Sentient World Observation and Response Department, is more known for dealing with things from outer space, sort of the equivalent of SHIELD, but cosmic.
WandaVision set pics reveal a SWORD headquarters of some sort along with a guard.
Teyonah Parris is also revealed as the grown-up Monica Rambeau, with the character first appearing in Captain Marvel. In the comics, Monica Rambeau was actually a version of Captain Marvel prior to Carol Danvers, and Monica Rambeau has also gone by the names of Photon, Pulsar, and Spectrum.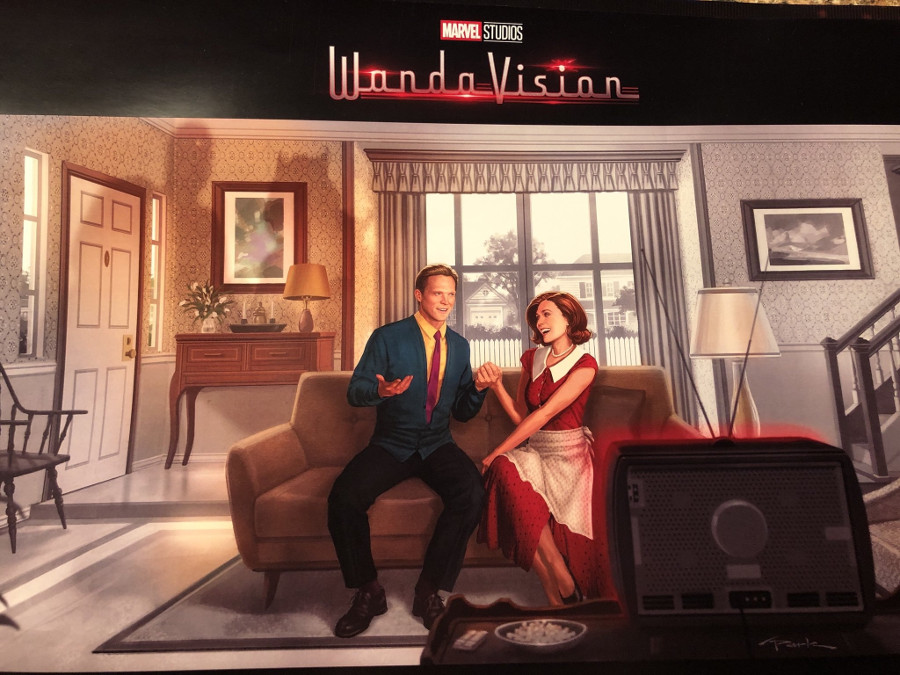 WandaVision now filming for Disney Plus
Regarding the witches, in the comics, Wanda Maximoff trains as an actual witch with Agatha Harkness, one of the original witches from the Salem Witch trials, which the WandaVision set pics reveal. Kathryn Hahn is thought to be playing Agatha Harkness.
How all this connects and plays out remains to be seen, but WandaVision has been said to see Scarlet Witch create some sort of an alternate reality, and it is also confirmed the series directly connects and leads into Doctor Strange: In The Multiverse Of Madness (along with the Loki series), so perhaps Wanda creates some sort of multiverse breach which sees Benedict Cumberbatch's Doctor Strange answer the call.
Doctor Strange versus Scarlet Witch would be pretty cool to see.
Check out more images at JustJared and Reddit.
WandaVision premiers on Disney Plus Spring 2021.