It's again rumored that Vincent D'Onofrio will be a part of the MCU, with a new rumor offering Kingpin will debut in the Hawkeye series coming to Disney Plus.
The rumor from so-called "verified sources" via Reddit also offers that the Charlie Cox Daredevil was also supposed to make his MCU debut in Hawkeye, but the scheduling didn't work out, so the Vincent D'Onofrio Kingpin "will fill that void."
Similar to a lot of the other rumors, it's also claimed that Charlie Cox will appear in Spider-Man: No Way Home.
Interestingly enough, while not touched upon in this rumor, it recently became known that Charlie Cox had to drop out of appearing at a comic book convention because of last-minute filming on a secret project, so it sounds like something more is planned for the Charlie Cox Daredevil.
The Redditor further claims that Hawkeye will air around the release of Spider-Man: No Way Home, because the two projects share some connections, where it is suggested Hawkeye will be released on Disney Plus in November prior to the December release of Spider-Man: No Way Home.
Also as many have speculated, if Vincent D'Onofrio does appear in the MCU, expect Kingpin in the upcoming Echo Disney Plus series, which spins off from Hawkeye, along with Daredevil, as Echo, Kingpin, and Daredevil have a history in the comics.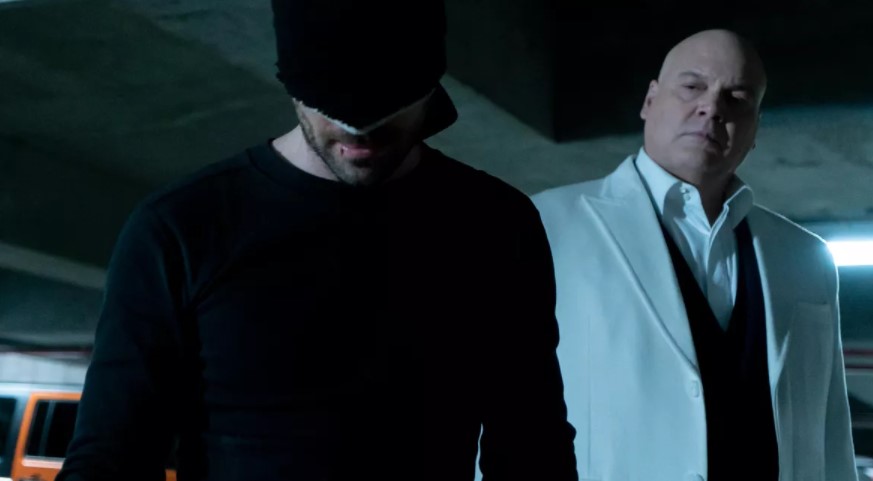 Daredevil and Kingpin coming to the MCU?
Previous rumors have also offered that the Charlie Cox Daredevil will also be a part of the She-Hulk Disney Plus series and that additional Marvel TV Netflix characters may also be coming to the MCU.
Recently also saw my Comic-Con info from a couple of years ago near-confirmed with the mention that Marvel is developing a Heroes For Hire project that will recast Luke Cage and Iron Fist.
I'll also offer one caveat for fans: Feige could be pulling a bait and switch with Daredevil by having the Charlie Cox Daredevil appear as part of the Multiverse, but Feige may bring in his own version, as rumors offer Feige wants his own Daredevil.
(via reddit)