Confirming my own scoop from two years ago, now it is again being reported Marvel is developing a Heroes For Hire project that will recast Luke Cage and Iron Fist.
According to That Hashtag Show, and just as I said, Finn Jones won't be coming back to play Iron Fist in the MCU, with the site claiming the reason is because of "the baggage of his performance" and that the series was "a complete failure."
My own Marvel sources from the San Deigo Comic-Con said much of the same thing.
Regarding Luke Cage, the site claims that following a meeting with Marvel, it was decided Mike Colter wouldn't fit with a new actor playing Iron Fist, so Luke Cage will be recast.
It's further claimed Marvel Studios has also recently started a casting call for two actors fitting descriptions for Power Man and Iron Fist, with Marvel seeking an Asian actor to play the latter and that Lewis Tan (Mortal Kombat, Deadpool 2) is the studio's favored pick for the role.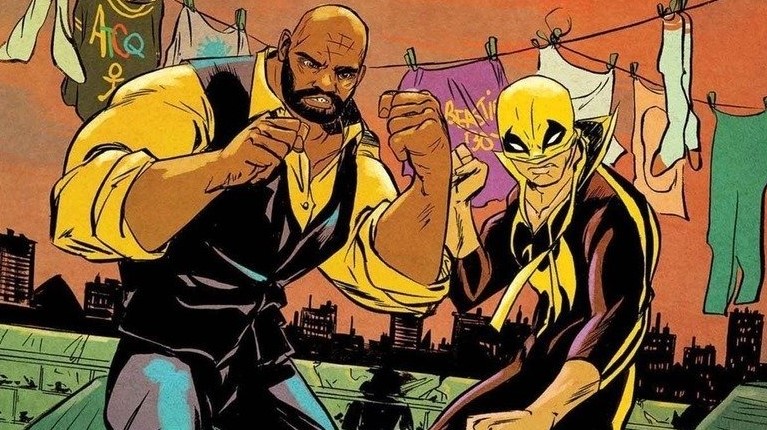 Heroes For Hire coming to Disney Plus
According to the rumor, Heroes For Hire will be sprinkled into various street-level Marvel Disney Plus shows and then will get its own series where Luke Cage and Iron Fist will take on different villains and jobs each week.
While Luke Cage and Iron Fist are getting recast, it has been reported Kevin Feige is sticking with the Charlie Cox Daredevil where the character will debut in the MCU with a new costume. It has also been claimed the Vincent D'Onofrio Kingpin will stick around the MCU and possibly some of the other Marvel Netflix characters.
The Charlie Cox Daredevil is currently rumored for Spider-Man: No Way Home and She-Hulk.
Marvel.com describes Heroes For Hires as:
Heroes for Hire traces its roots back to the one-man "Hero for Hire" business founded by Luke Cage, which offered superhuman security and investigation services for a fee. Cage later went into business with the martial artist Iron Fist as Heroes for Hire, a profitable partnership that lasted for years…