A recent rumor said that Tobey Maguire and Andrew Garfield had signed to return as Spider-Man, but Sony has responded and said it's not the case.
Worth a mention is, I think, the same site said the Snyder Cut wasn't happening and then a week later the Snyder Cut was officially announced for HBO Max (lol).
"Those rumored castings are not confirmed," a Sony rep responded to questioning from ET Canada.
As noted, it doesn't mean that the rumor of Tobey Maguire and Andrew Garfield returning to play Spider-Man in the upcoming and untitled Spider-Man 3 starring Tom Holland and Benedict Cumberbatch isn't true, so we'll have to wait and see how things play out.
Tobey Maguire was actually first rumored to return in a Spider-Verse flick by the Lords of the Long Box YouTube channel back in May, and then YouTuber Grace Randolph said Andrew Garfield would be back as well.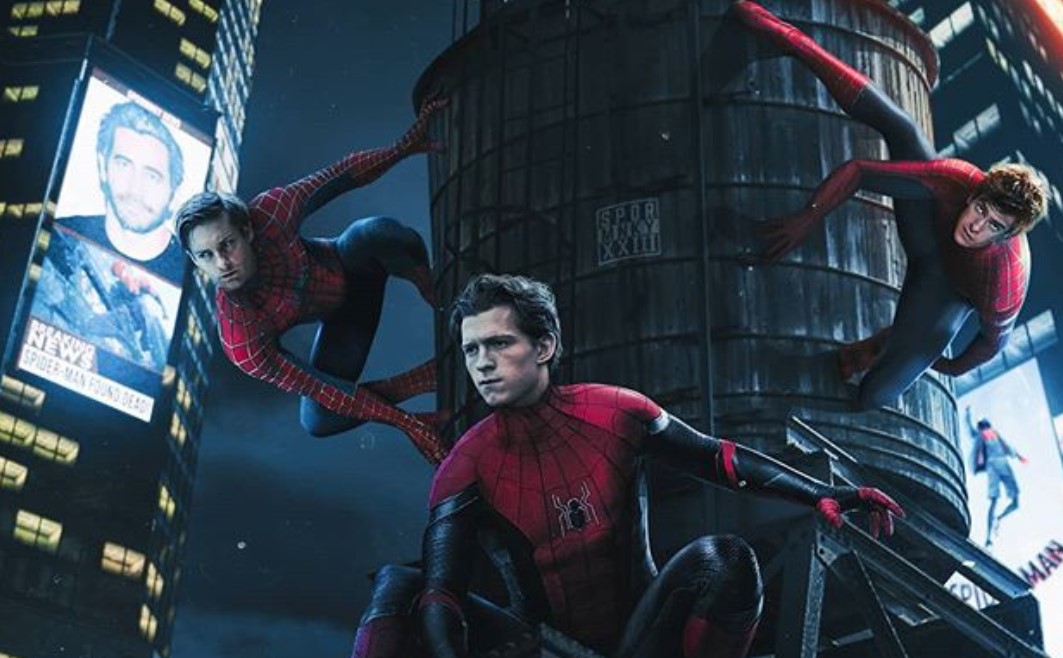 Spider-Man 3 rumored to be a Spider-Verse flick
It's actually pretty funny watching all these "scoopers" trying to play catch up as whenever one scooper comes out with info, other scoopers come out with similar info yet never credit the other scooper. The same happened with my Avengers: Endgame exclusive title reveal as following the movie's release, various sites said "we think we know the title," but I released it days earlier (lol). The same happened with my Comic-Con info from last year about Crisis, as another site claimed their own "sources" confirmed to them the info, but again, that was after I released it. Basically what the site does is steal other people's scoops. I feel like I should create something fake just to trap them (lol).
So it sounds as if the rumor about Tobey Maguire and Andrew Garfield having re-signed to play Spider-Man was just made up and came on the heels of the Lords of the Long Box's scoop as well as Grace's info (who didn't credit the Lords as well, go figure).
With Doctor Strange involved it seems a given that Spider-Man 3 will involve the Multiverse, so claiming Tobey Maguire and Andrew Garfield have signed and are back to play Spider-Man isn't big news. Jamie Foxx, who returns as Electro, also teased them. Now, if it was claimed they signed before all the rumors, that would have been something.
Spider-Man 3 has a Dec. 17, 2021 release date directed by Jon Watts with the cast from the two previous movies expected back including Zendaya, Marisa Tomei, Tony Revolori, and Jacob Batalon.