Rumors offer Kevin Feige is trying to bring Tom Holland, Tobey Maguire, and Andrew Garfield together for the untitled Spider-Man 3, which follows the recent news of Jamie Foxx back as Electro and of course, J.K. Simmons returned as J. Jonah Jameson in Far From Home.
According to YouTuber Grace Randolph, Kevin Feige is trying to make it happen.
"I also pointed out to you and reported that one of the top priorities for Feige is making your wish come true and bringing Tobey, Andrew, and Tom together for a team-up. And with news that Jamie Foxx is returning as Electro, that seems to confirm that Feige is doing it, and perhaps has done it," says Randolph.
Grace goes on to say that the Sinister Six could be appearing in Spider-Man 3 as well, that the Multiverse will be a part of the film, and she suggests a reason why Tobey Maguire and Andrew Garfield will be coming to Spider-Man 3, a Sony film, first is that Feige wants to use them for Doctor Strange 2, where we see Raimi is the director.
Update: Doctor Strange Benedict Cumberbatch joins the cast.
Original article continues: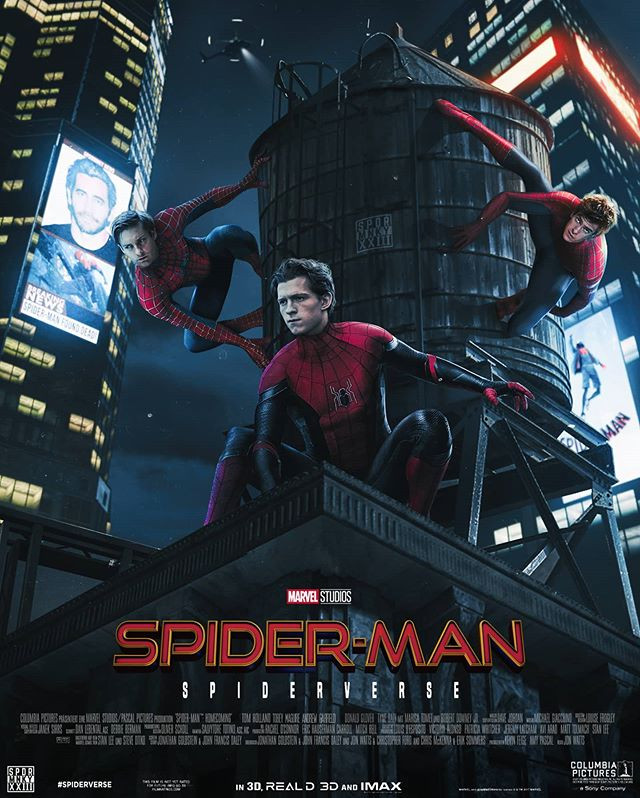 Kevin Feige creating live-action MCU Spider-Verse
Tobey Maguire was actually rumored to return as Spider-Man back in May by the Lords of the Long Box YouTube channel as they said Tobey Maguire will be back as Spider-Man in a live-action "Spider-Man: Into The Spider-Verse" movie from Sony and Marvel.
Lords of the Long Box said the live-action "Spider-Man: Into The Spider-Verse" movie will give Tobey Maguire a farewell similar to the farewell Robert Downey Jr. received in The Avengers: Endgame, and also that the film will also be a chance for director Sam Raimi to say good-bye to the beloved version of his character.
It's further said the movie will lead to the introduction of the live-action version of the Miles Morales Spider-Man.
So assuming the rumors are true, the live-action MCU "Spider-Verse" looks to play out through Spider-Man 3 and Doctor Strange 2 and will also involve the WandaVision and Loki Disney Plus series.
Tom Cruise as Iron Man also happens to be rumored for Doctor Strange 2.
Spider-Man 3 has a Dec. 17, 2021 release date; Doctor Strange 2 gets released on March 25, 2022.
WandaVision is due out Dec. 2020, and Loki is due to be released in 2021.