Benedict Cumberbatch and Doctor Strange are joining the cast of Spider-Man 3 further adding to the Spider-Verse Multiverse speculation about the film, which follows Jamie Foxx returning as Electro and rumors about Tobey Maguire and Andrew Garfield returning in their respective roles.
The details reported include that Benedict Cumberbatch's Doctor Strange will act as a mentor role to Peter and Spider-Man in a role that was previously occupied by Robert Downey Jr.'s Tony Stark and Samuel L. Jackson's Nick Fury.
THR further adds that the addition of Benedict Cumberbatch as Doctor Strange gives Tom Holland a chance to play opposite seasoned actors, and gives Peter Parker a father figure as well as giving the movie extra star power while also tying the flick to the greater Marvel Cinematic Universe, as it seems Spider-Man 3 will directly tie into Doctor Strange 2 "In The Multiverse of Madness."
It also seems the addition of Strange in Spider-Man 3 will help explain Jamie Foxx back as Electro, and if the rumors are true, will explain how Tobey Magure and Andrew Garfield can appear as Spider-Man in the film, as they are from different universes, which is considered a part of the greater Multiverse.
It's also possible the upcoming WandaVision series may somehow tie in as it is confirmed both the WandaVision Disney Plus series and Tom Hiddleston's Loki series tie into Doctor Strange 2.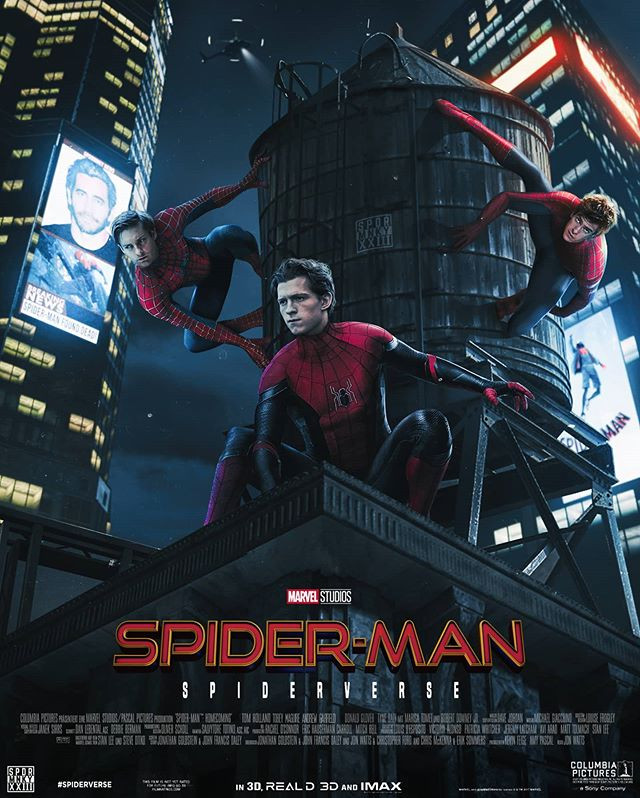 Spider-Man 3 likely an MCU Multiverse film
It also seems as if Kevin Feige may have changed plans for Spider-Man 3 into a larger MCU Multiverse movie as a direct response to DC announcing its own Multiverse movie with The Flash featuring the return of Michael Keaton as Batman as well as Ben Affleck as Batman.
Feige played "follow the leader" in regards to Captain America: Civil War following DC announcing Batman vs. Superman, which I felt hurt the third Captain America movie as Civil War wasn't all that good. It was speculated that Spider-Man 3 would deal with Peter on the run following the reveal of his identity in Far From Home with Kraven after him, but now Feige may doing a "Spider-Men" vs Sinister Six movie involving the same plot but on a grander scale involving the Multiverse.
Additional details include that Spider-Man 3 is due to begin shooting later in October in Atlanta, while Doctor Strange 2 is due to begin shooting this month in London.
The untitled Spider-Man 3 has a Dec. 17, 2021 release directed by Jon Watts; Doctor Strange in the Multiverse of Madness has a March 25, 2022 release directed by Sam Raimi.