Recall at Comic-Con I said J.J. Abrams was taking on Superman and Green Lantern as part of his mega-deal with Warner Bros., which is now official.
Even Kevin Smith covered the news.
Recall that I said J.J. Abrams' wife, producer Katie McGrath, was responsible for getting Ann Sarnoff named as the new Chair and CEO of Warner Bros.
In their report about Abrams now being official at WarnerMedia, THR says (bold my own):
WarnerMedia, now under the leadership of Stankey, is among the companies that pulled out all the stops in a bid to keep Abrams in-house. According to multiple sources, one big consideration weighing on Stankey was a desire to keep his prized producer within the company fold. Sources say McGrath — who is also a founding member of Time's Up — conveyed to Stankey in no uncertain terms that Warner Bros. CEO Kevin Tsujihara's continued presence was a "values" issue as she and Abrams explored their company's options. Tsujihara stepped down March 18 following The Hollywood Reporter's publication of texts revealing that the executive had engaged in an affair with British actress Charlotte Kirk and then attempted to help her land roles in Warners' television shows and movies.
Today's official statement from J.J. Abrams also happens to name drop Ann Sarnoff who just came to power last month (bold my own):
It is a thrill for Katie, Brian [Weinstein] and me and the rest of our team at Bad Robot to call WarnerMedia our company's new home," Abrams said. "John Stankey has a powerful vision for the future of WarnerMedia and is committed to storytelling that connects people around the world. We are excited and gratified to be a part of this new chapter under his and Ann Sarnoff's thoughtful leadership. I could go on for hours, and probably will, about the extraordinary Peter Roth and the entire Warner's television group, with whom we've worked for over a decade, and I've wanted to collaborate with Toby Emmerich and his team for as long as I can remember. I am grateful for the chance to write, produce and direct work for this incredible company and to help create films and series with a diverse and vast collection of inspiring storytellers. We can't wait to get started."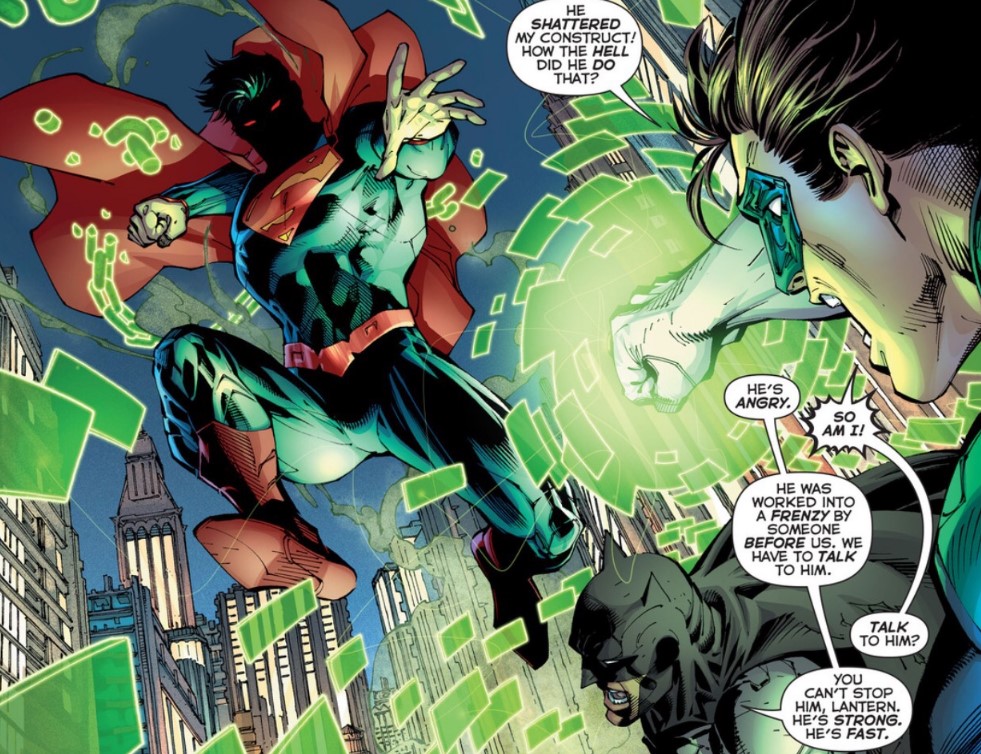 J.J. Abrams wants Superman and Green Lantern, DC Characters
Regarding what I was told about Abrams and the DCEU, I was told that as part of his mega-deal, which according to THR's report is worth $250 million, plus incentives, in a five year deal (said to be possibly worth billions), that Abrams wants to tackle DC characters. Now whether that includes directing or producing – or both – I don't know (I never said he was directing), but obviously the possibility is out there for Abrams to direct DC movies. I was told Abrams wants to take on Superman, and Green Lantern, with insiders filling me in that Henry Cavill would probably be out, as Robert Pattinson will be the new DCEU Batman, and that "Superman can't be older than Batman," with Abrams recasting and going with a younger actor.
Recall I also said J.J. Abrams' best bud happens to be — The Batman director Matt Reeves.
Regarding, Ann Sarnoff, she, too, is being said to be a big DC supporter.
This is also why WB turned down director Chris McQuarrie and Henry Cavill's Man of Steel 2 and Green Lantern pitch.
So we have Abrams, McGrath, Sarnoff, Reeves all for DC, in addition to Arrowverse's Greg Berlanti also having signed a huge mega-deal with WarnerMedia (said to be worth $400 million). I was also told that Crisis On Infinite Earths will be a big part of connecting all of DC if everything goes according to plan, including the movies, TV shows and streaming platforms, as HBO Max launches early next year.
You can read the official announcement about Abrams signing with WarnerMedia here.