Stephen Amell, who plays Green Arrow and who is the star of the Arrowverse, took to social media to offer that he has read the Crisis On Infinite Earths synopsis, with his reaction going so far as to drop an f-bomb.
"Read the synopsis of #CrisisOnInfiniteEarths earlier today. Holy f—ing sh-t," Amell tweeted.
Stephen Amell didn't go into specifics, but his reaction left fans begging for more as within the first fifteen minutes of the tweet having been posted it has received over 300 retweets and 2000 likes.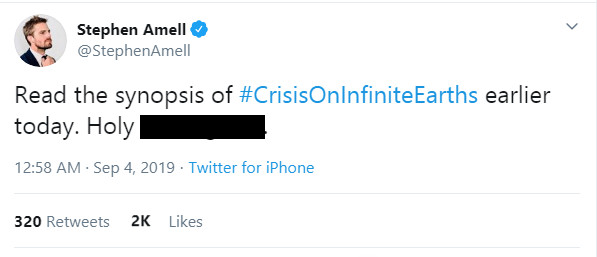 Crisis on Infinite Earths will be huge
At the recent San Diego Comic-Con, insiders filled me in that the plan is to have Crisis On Infinite Earths be a mega-crossover that connects all of DC, including the movies, streaming and TV networks.
Arrowverse writer and producer Marc Guggenheim did confirm that there have been talks within Warner Bros. to use DC actors and characters from movies and TV.
Regarding what I was told, I was told if everything goes according to plan, they want Lynda Carter back from Wonder Woman and Tom Welling back from Smallville.
Guggenheim actually touched upon my Lynda Carter scoop, but said Carter probably wouldn't appear in the series.
Likewise, following what was thought to be a confirmation, both Tom Welling and Michael Rosenbaum recently shot down Crisis On Infinite Earths as well, but Stephen Amell did offer at Comic-Con that he wants Welling for the crossover.
Who knows? Maybe because of my leak, the actors are playing coy and are actually involved. Cross your fingers.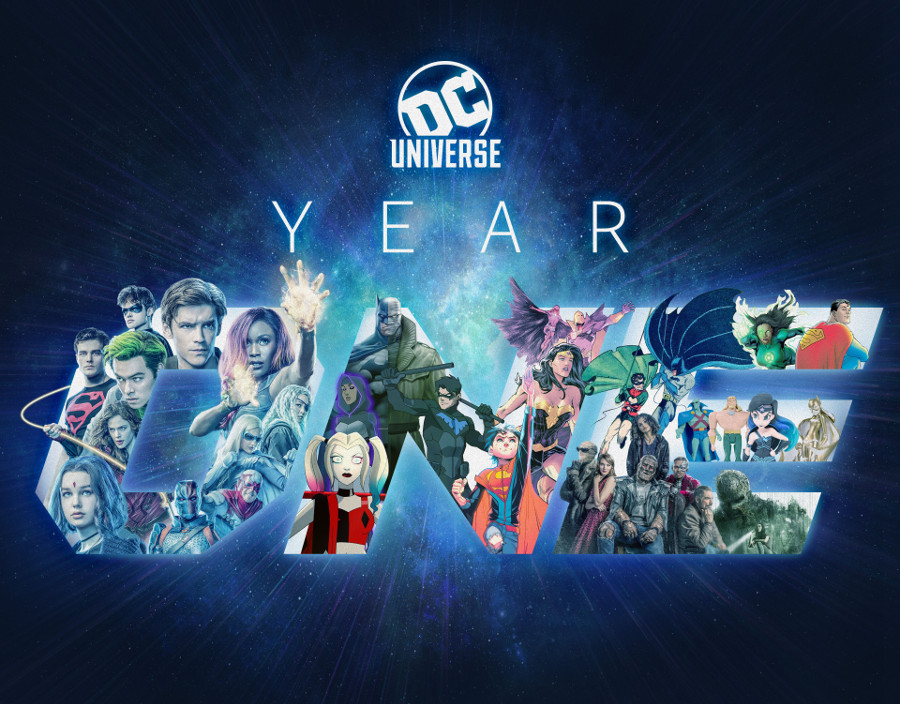 Crisis On Infinite Earths could connect everything DC
I was also told that Burt Ward is from the '66 Batman TV series Earth and that he plays Robin, while the Batman of his Earth is dead.
I was told they want to use a couple of characters from the Titans TV series as well as hopefully the DCEU, though my source did state it would be harder getting characters from the movies because of the lawyers involved and what have you. Regarding the Titans characters, one or two would be used because of the scope of all the characters involved.
It's my understanding there are those within Warner Bros. who basically want Crisis On Infinite Earths to connect everything DC, similar to what Kevin Feige is now doing with Disney Plus and the MCU.
With WarnerMedia about to launch HBO Max, they would be foolish not to connect everything, so hopefully, things work out.
Actors and characters known to be appearing in Crisis On Infinite Earths, in addition to the Arrowverse actors, include Brandon Routh, said to be the Kingdome Come Superman; Tyler Hoechlin, the Man of Steel from Supergirl; Jon Cryer, the Lex Luthor from Supergirl; Kevin Conroy as an older Batman, and for the first time, Cress Williams as Black Lightning will connect to the Arrowverse.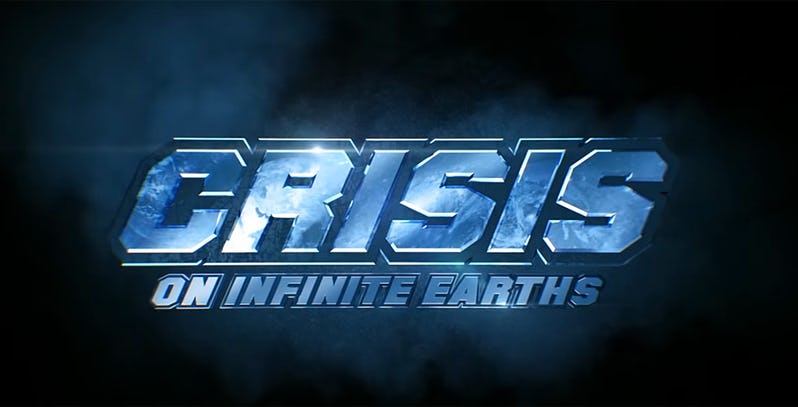 Crisis On Infinite Earths schedule:
Supergirl – Sunday, December 8, 2019 (8pm ET/PT)
Batwoman – Monday, December 9, 2019 (8pm ET/PT)
The Flash – Tuesday, December 10, 2019 (8pm ET/PT)
Arrow – Tuesday, January 14, 2020 (8pm ET/PT)
DC's Legends of Tomorrow, Tuesday, January 14, 2020 (9pm ET/PT)