Confirming details in my earlier report how Disney's Star Wars Galaxy's Edge is dead and may be re-branded, now it is being said the park is a flop and that employees hours have been cut.
A report from Fox Business offers that "Disneyland's Star Wars flops" with "employees getting hours cut."
My earlier report saw mention that a mother whose son works at Disneyland has seen his hours cut and that attendance is way down.
The Fox report offers more of the same: "Disneyland and has become a bit of a disappointment to the theme park employees whose hours and paychecks have suffered due to lack of attendance."
The site says:
"Wait times this summer for the new Millennium Falcon: Smugglers Run ride were expected to be over 2 hours long all summer, but in reality, the lines have been averaging half that or less," an employee, who spoke under the condition of anonymity, tells FOX Business. "As a result, the company has been forced to cut our hours. The need for us to work simply isn't there."
It's noted employees are no longer working full time and are working under 40 hours per week:
"Our hours have been cut to as low as 30-35 hours some weeks, even though we have both worked for the park for years. It makes life challenging when your paychecks get cut unexpectedly" the same source explained. A worker can earn around $15 per hour. The reduced workweek means a paycheck, before taxes, could fall from $600 to $450.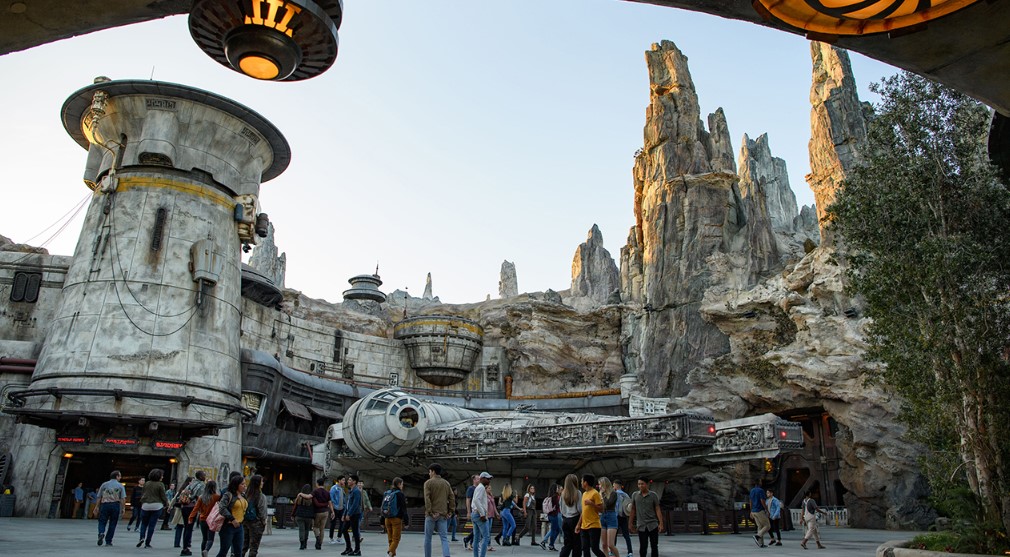 Star Wars Galaxy's Edge is in trouble
The source goes on to note, as my Comic-Con source and numerous others have, that problems with the Star Wars Galaxy's Edge park include that it opened when it wasn't fully finished, as "Rise of the Resistance" is delayed until 2020, and that tickets are expensive (Disney jacked prices prior to the park opening).
The news of Star Wars Galaxy Edge and Disney Parks seeing an attendance decline was learned when Disney released its company quarterly earnings report, which saw its stock price not up meeting expected numbers, in addition to, once again, learning that Star Wars merchandise is on the decline.
Bloomberg also reports that kids are no longer into the franchise.
Regarding a possible re-brand, it is rumored that if Star Wars Galaxy's Edge doesn't pick up by February 2020, that Disney will re-brand it as Aladdin.