Star Wars looks to be going from bad to worse, according to a new rumor, as it is said Boba Fett will be female in the upcoming season of The Mandalorian.
It has already been confirmed that Boba Fett will be returning in The Mandalorian Season 2, but regarding the rumor, it's claimed that Boba Fett will take his/her helmet off in the series revealing the identity to be a woman.
That's not all as it is claimed the female Boba Fett will get an animated spinoff series on Disney Plus from Leslye Headland who was recently announced to be tackling a new Disney Plus Star Wars series.
How it all goes down is that a flashback scene in The Mandalorian will apparently show the real Boba Fett crawling out of the Sarlacc Pit following what was thought to be his demise in Star Wars: Return of the Jedi, but Boba Fett ends up perishing in the desert (hence why Temuera Morrison has been reported to be playing the role).
The Jawas are said to find Boba Fett's body where they take his armor where it is acquired by Sabine Wren, a female Mandalorian, from the Star Wars Rebels animated series.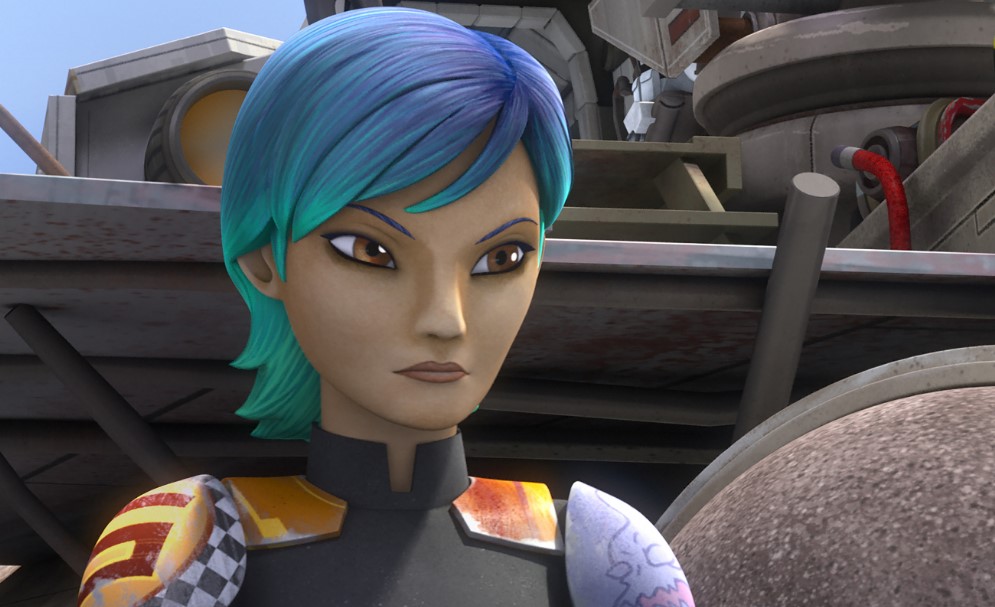 Sabine Wren rumored to be new Boba Fett
The plan is for Sabine Wren to take Boba Fett's armor, become Boba Fett, and her subsequent adventures as a female Boba Fett will lead into an animated show on Disney Plus.
Again, the female Boba Fett series is said to be the series that Leslye Headland, who comes with her own controversy, is working on.
The rumor comes from the future ruler of Earth, Doomcock, on the Overlord DVD YouTube channel, who previously leaked Star Wars: The Rise of Skywalker ending details as well as the info about Spider-Man, Brie Larson, and Captain Marvel.
Doomcock also says the female Boba Fett plans are from Kathleen Kennedy and that a "civil war" is taking place at LucasFilm between Kennedy and Jon Favreau.