It's learned that Boba Fett will be returning to the Star Wars universe for The Mandalorian Season 2.
The fan-favorite character will be played by none other than Temuera Morrison who played Boba Fett's father, Jango Fett, in the prequel movie, Star Wars: Attack of the Clones.
Recall that Boba is a clone of Jango.
Details for Boba Fett in The Mandalorian Season 2 include that apparently the role will be a small one.
It's also said that Boba Fett was teased in that scene in The Mandalorian Season 1 involving the seemingly lifeless body of Fennec Shand, played by Agents of SHIELD's Ming-Na Wen.
The recent report about Robert Rodriguez directing an episode of the series did make mention that The Mandalorian Season 2 will feature characters from the Skywalker saga's feature films.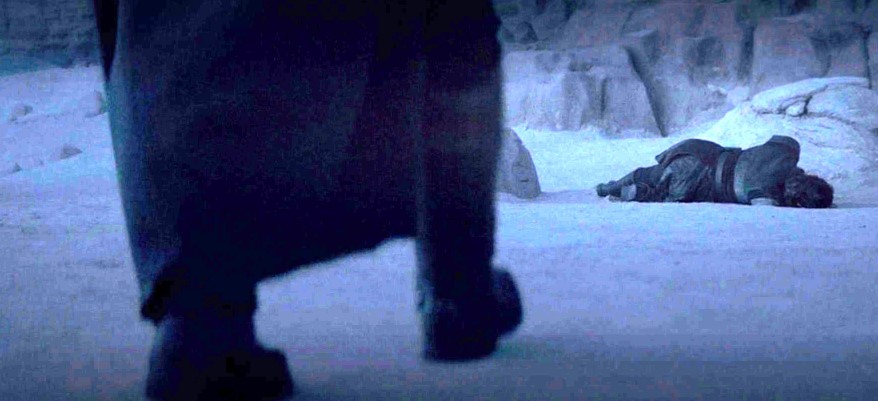 Boba Fett teased in The Mandalorian Season 1
Last we saw of Boba Fett was in Return of the Jedi, set before the events of The Mandalorian, where Boba Fett fell into the Sarlacc Pit and was thought to have perished.
In a Star Wars EU canon comic book, Boba Fett escapes the Sarlacc Pit because the monster in the pit can't digest the Mandalorian armor, so perhaps something similar is going on here.
THR does note that it always possible that something "sneaky" is happening involving cloning, so it could be possible this "new" Boba Fett is another clone and might not be the original.
At one time, Josh Trank was developing a Boba Fett movie for Disney, but that fell through due to the controversial release of Fox's Fantastic Four which saw Disney fire Trank from Star Wars and Boba Fett.
The Mandalorian Season 2 is set to premiere in October on Disney Plus and stars Pedro Pascal as the titular character, Carl Weathers is returning as Greef Karga, Gina Carano is back as Cara Dune, Bill Burr returns as the Imperial sharpshooter-turned-mercenary, Mayfield, Giancarlo Esposito will be back as the villainous Dark Saber-wielding Moff Gideon, Rosario Dawson will play Ahsoka Tano and may get her own spinoff series, Aliens and Terminator actor Michael Biehn is playing a bounty hunter from Mando's past, and Captain Rex has also been teased in concept art also featuring Ahsoka. It could also be possible that Ming-Na Wen returns as her character, the assassin, Fennec Shand.