It's again confirmed that The Mandalorian Season 3 is in the works as it is reported the third season is already getting worked on for the Disney Plus streaming service.
Disney CEO Bob Iger first touched upon new seasons for The Mandalorian in an investors conference call back in February when Iger said: "The priority in the next few years is television with The Mandalorian Season 2 coming in October, and then more coming from The Mandalorian thereafter, including the possibility of infusing it with more characters and the possibility of taking those characters in their own direction in terms of series."
Now Variety reports that pre-production on The Mandalorian Season 3 has begun as Lucasfilm vice president and executive creative director Doug Chiang has been creating concepts for the past few weeks, and in addition, creator Jon Favreau has been writing Season 3 for a while.
It's further said the production design department behind the show began working on Season 3 on April 20.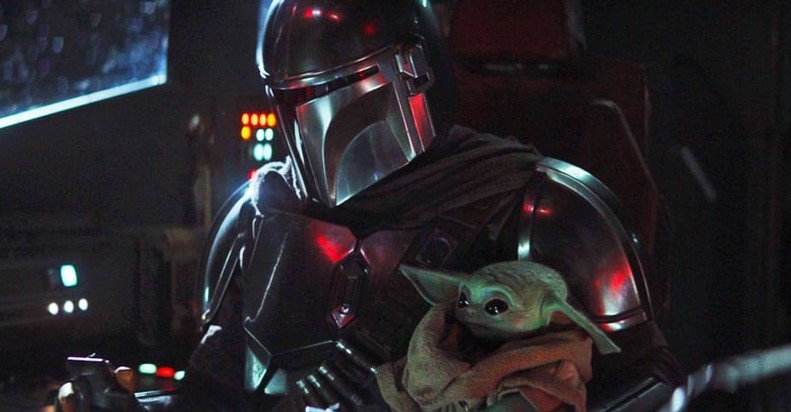 Jon Favreau working on The Mandalorian Season 3
Regarding Iger offering new characters will get their owns series, it was previously reported that with Rosario Dawson set to debut in The Mandalorian Season 2 as fan-favorite Star Wars character Ahsoka Tano, that Dawson will be getting an Ahsoka Tano spinoff series.
It's also reported a new female-centric series is currently in development. 
The Mandalorian Season 2 will also feature Michael Biehn, known for Terminator and Aliens, as a bounty hunter from Mando's past, with Captain Rex from The Clone Wars teased as well through concept art.
Pedro Pascal stars as the titular character, Carl Weathers returns as Greef Karga, Gina Carano is back as Cara Dune, actor/comedian Bill Burr is set to return as Mayfield, the Imperial sharpshooter-turned-mercenary, and Giancarlo Esposito will be back as the villainous Dark Saber-wielding Moff Gideon.
The Mandalorian follows the titular character, Mando, who protects The Child, aka Baby Yoda, who has the powers of The Force: After the stories of Jango and Boba Fett, another warrior emerges in the Star Wars universe. The Mandalorian is set after the fall of the Empire and before the emergence of the First Order. We follow the travails of a lone gunfighter in the outer reaches of the galaxy far from the authority of the New Republic.