The Spider-Man spinoff Silver Sable and Black Cat movie/s look to be not happening according to writer and director Gina Prince-Bythewood.
Sony had plans in place at one time for a "Silver and Black" movie set to feature both characters, which eventually changed to plans for solo flicks, but now both of those options are not happening.
In a recent interview, Gina Prince-Bythewood was asked about Silver Sable/Black Cat where she said she thinks it will now be a TV series of some sorts (via THR):
(Laughs.) That's a book! Things are the status quo on my side. I really love that project, and I do hope it can still happen in some way. It keeps going through different thoughts. First, it was going to be the two of them, and then the decision was made to separate the two. Now, there's a thought of "Hey, maybe we put it on Disney+ as a limited series," but I loved it more as a film with the two of them. So, my hope is that one day it can still happen.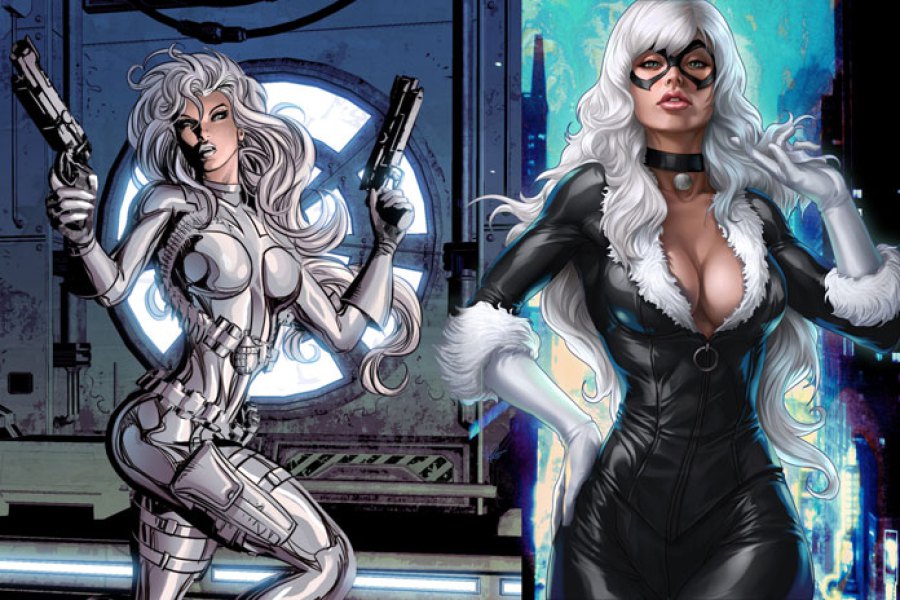 Silver Sable and Black Cat are Spider-Man supporting characters
A while ago it was reported that Sony had big plans in place for its Spider-Man spinoff movie universe that was to feature movies for Venom, Carnage, Morbius, Silver Sable, Black Cat, Kraven the Hunter, Sinister Six, Silk, Nightwatch, and more.
It was even reported that Sony wants to connect to the MCU and The Avengers.
Sony does own the film rights to hundreds if not thousands of Spider-Man related characters, but bear in mind, all those characters are Spider-Man supporting characters. Can they survive on their own, and do they warrant a solo flick? Flicks without Spider-Man?
We can also add that most likely Silver Sable and Black Cat movies would be pc-infested by Hollywood, movies which haven't done well (i.e. Birds of Prey), so maybe Sony was smart to put this one on the backburner.
Presently, Sony has Morbius, Venom 2, Spider-Man 3 (MCU), and the Spider-Verse animated movie sequel in development.
Morbius: March 19, 2021
Venom: Let There Be Carnage: June 25, 2021
Untitled Spider-Man 3: November 5, 2021 (MCU)
Spider-Man: Into the Spider-Verse sequel: October 7, 2022