Confirming rumors, it's reported that Alfred Molina is indeed back as Doctor Octopus for the upcoming Spider-Man 3 movie from Marvel Studios and Sony.
A month ago, the actor was said to have been spotted on set, and now the Hollywood trades are confirming Alfred Molina will be back from his 2004 Sam Raimi-directed Spider-Man 2 role as Otto Octavius, aka the villainous Doctor Octopus who was featured along with the Tobey Maguire version of Spider-Man.
The news all but confirms Spider-Man 3 will be a "Spider-Verse" Multiverse film, and it follows Sony teasing the Spider-Verse as well.
It's also been reported that Jamie Foxx will be back as Electro from The Amazing Spider-Man 2, as Foxx has also teased the Multiverse, so it's speculated that Marvel's Spider-Man 3 will feature a Sinister Six made up of Multiverse characters.
Update: Tobey Maguire, Andrew Garfield, Kirsten Dunst, and Emma Stone are said to be back.
Original article continues: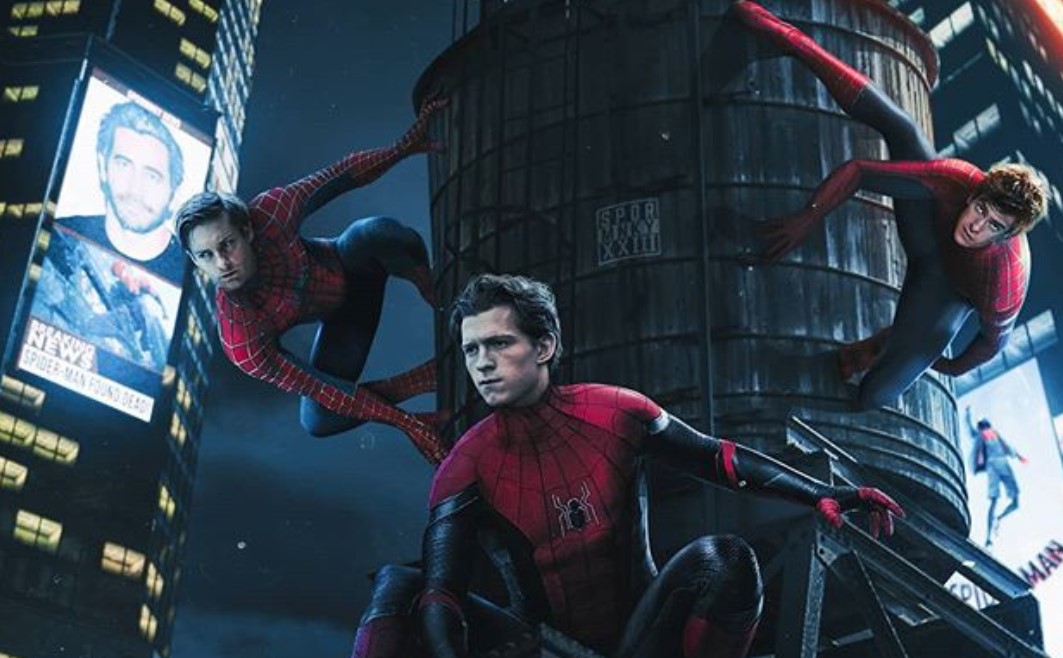 Spider-Man 3 "Spider-Verse" all but confirmed
Adding even more evidence that Spider-Man 3 will be a "Spider-Verse" flick is the addition of Benedict Cumberbatch's Doctor Strange, as his own sequel is titled "In The Multiverse of Madness." It has been confirmed that Strange will serve as a mentor role to Peter and that the role won't just be a cameo.
While not touched upon, the upcoming Disney Plus series WandaVision, starring Elizabeth Olsen, looks to be the catalyst for the Multiverse storyline in the MCU as it has been said Wanda blows wide open the Multiverse in the series. It's also known that Olsen is going to star in Doctor Strange 2 (directed by Sam Raimi). No word yet if she will appear in Spider-Man 3. WandaVision premiers Jan. 15.
Of course, both Tobey Maguire and Andrew Garfield have been rumored for Spider-Man 3 as well, which seems likely with the addition of both Alfred Molina and Jamie Foxx. Maguire is also rumored for Doctor Strange 2.
Spider-Man 3 has a Dec. 17, 2021 release date directed by Jon Watts also starring Zendaya, Marisa Tomei, Jacob Batalon, and Tony Revolori.