Confirming my theory about how Tom Hardy and Venom briefly appeared in the MCU and in Spider-Man: No Way Home, the writers of the flick offer up an explanation, which is explained by the symbiote, and it's something that may hint at Sony's motivations about its Spider-Verse.
Screenwriters Erik Sommers and Chris McKenna spoke with Variety about all those surprises and spoilers in No Way Home and touched upon Eddie Brock and Venom (bold my own):
Speaking of biting, the screenwriters say that including Eddie Brock and his alien symbiote Venom in the film's final battle was "definitely discussed." The pair confirmed that Watts directed the post-credits tag on "Venom: Let There Be Carnage," which showed Brock zapped into the MCU. But Brock was ultimately relegated to the "No Way Home" post-credits scene instead. As for how a character who had never met any Peter Parker, let alone Spider-Man, could be pulled into the MCU by a spell specifically drawing people who had to know Peter Parker was Spider-Man? "The idea is that the symbiote has knowledge of other universes. Buried in his brain is some knowledge of that connection," McKenna said.
What is particularly interesting about the reveal is that Spider-Man director Jon Watts actually directed the Venom 2 post-credit scene and we see there was talk of using Venom in the No Way Home final battle, but for some reason, the plug was pulled and Venom wasn't used and was sent back to his own universe.
It seems to suggest that initially there was a bigger plan for Tom Hardy and Venom and that it may have been to include Venom in the MCU, which is suggested by the fact the Venom 2 post-credit scene was directed by Jon Watts (that's huge).
Recall how the Venom 2 post-credit scene seemed to tease that Eddie Brock and Venom got Snapped, as they disappeared and then reappeared five years later, saw the Tom Holland Spider-Man on the TV, and then teased they were going to New York.
However that didn't happen as the Spider-Man: No Way Home post-credit scene saw Eddie stating he didn't know who The Avengers are, and then Eddie disappeared, sent back to his own universe, which means Venom is not a part of the MCU.
It's possible if there was a plan to bring Venom into the MCU they could easily have said he was Snapped and then brought Venom to New York in No Way Home or the post-credit scene, but for some reason, that didn't happen.
It's actually now rumored that Venom 3 will deal with the Multiverse and instead of bringing Venom into the MCU and connecting to Spider-Man through No Way Home, the Tom Holland Spider-Man, instead, will be brought into the Venom 3 movie through the Multiverse, which more than likely means none of the other MCU characters will show up in Venom 3 (again as Venom is not a part of the MCU).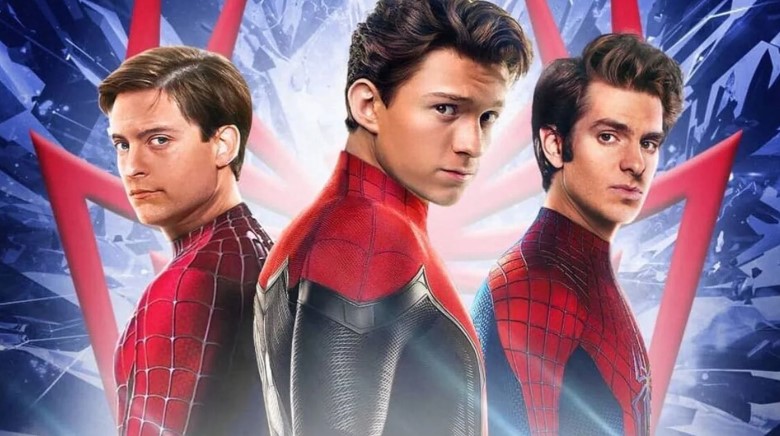 Sony's Spider-Man doesn't need the MCU, anymore
I'm wondering if Sony has now decided against the idea of connecting their Spider-Verse to the MCU, which could be a result of Kevin Feige's Phase 4 presently failing big time in theaters and on Disney Plus (Jon Watts may be done with Spider-Man as he is directing Fantastic Four for Feige).
Sony doesn't need Spider-Man to connect to less popular and woke characters that Feige is going with in his goofy MCU that are box office failures and can't bring subscribers to Disney Plus now that The Avengers have been done away with.
Fans don't want to see Spider-Man with Ms. Marvel, Captain Marvel, and the Eternals – which would only hurt the Sony Spider-Man brand – they want to see Spider-Man with Venom, Morbius, Kraven, Black Cat, etc. — and other Spider-Men.
Sony has Andrew Garfield, who is rumored to return, as well as Tobey Maguire, properties bigger than anything that Feige presently has with the MCU.
Garfield and Maguire's Spider-Man – owned by Sony – are also responsible for No Way Home's massive box office, not the MCU properties under Feige.
Simply put, Spider-Man doesn't need the MCU, anymore, and that's a good thing.
(via Variety)