The official Twitter account for the Snyder Cut tweets out a cool pic of Ben Affleck as the DCEU Dark Knight to celebrate Batman Day.
"Want a closer look at Batman in the #TheSnyderCut? Open for a surprise! #BatmanDay," tweeted the account.
Ben Affleck back as Batman
The pic is another massive look at Ben Affleck who stands tall as an opposing Batman. Images released for the recent DC FanDome virtual convention also showed off Affleck's massive size (especially compared to Robert Pattinson!).
Ben Affleck is also set to return in The Flash movie, which will explore the DC Multiverse as Michael Keaton also returns from the Tim Burton flicks.
Affleck's future as the Caped Crusader may also be bright as it's rumored he will be a further part of Batman-related projects on the HBO Max streaming service, which include him completing his The Batman movie as well as additional Justice League movies from Zack Snyder.
Regarding the Snyder Cut, it's due out next year on HBO Max and will be released in four parts. Zack also released a new look at Ben Affleck sporting the armor suit.
Snyder Cut Ben Affleck Batman: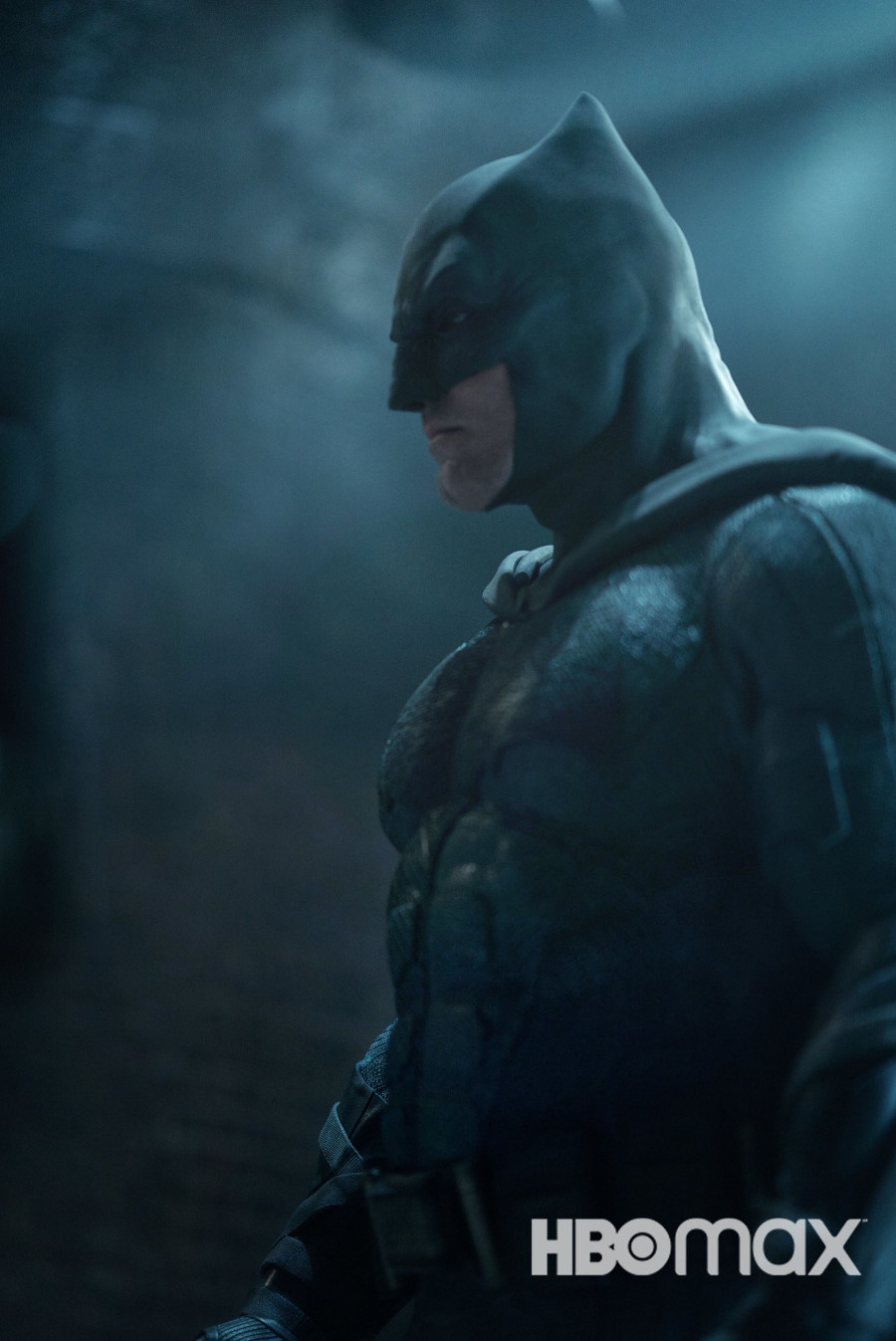 Batman Day info:
On Saturday, Sept. 19 (today), DC will be celebrating all things Batman.
Info includes that for the first time, fans have the opportunity to drive along with a "Batman and The Riddler" theme on Waze. And to complete the experience, you can listen to the Waze and DC Super Hero or Super-Villain playlists on Spotify while driving via the Waze Audio Player feature. Plus, free digital comics, free activity kits for kids, a Batman Virtual 5K/10K Run/Walk, and even a digital mystery to solve in which fans can put on their cape and cowl and transform into their strongest self.
Fans can also team up with Batman to protect Gotham City in a series of digital activities, such as joining the celebration on social media and helping Batman to piece together a series of clues left behind by The Riddler. If you can decode these mischievous hints, you'll unlock exclusive, limited-time reveals! The adventure begins when the virtual Bat-Signal lights up at 12PM PT, September 18, on the @DCComics Twitter (official announcement here).