Though Shang-Chi is one of the worst-performing Marvel movies at the box office, Simu Liu takes the opportunity to troll fans about the sequel announcement.
Monday saw the news that director Destin Daniel Cretton signed a major deal with Disney and Marvel which includes the Shang-Chi sequel and a new MCU Disney Plus series.
While the announcement made no mention of Simu Liu returning to star in the sequel, the Canadian-born Chinese comedy actor took to Twitter to troll fans.
"Flopped so hard we got a sequel!!" tweeted the 32-year-old.
Kumail Nanjiani, who starred in Eternals which happens to be Marvel's worst-performing movie ever, also chimed in adding, "Yes. Oh yes. Oh. Oh yes."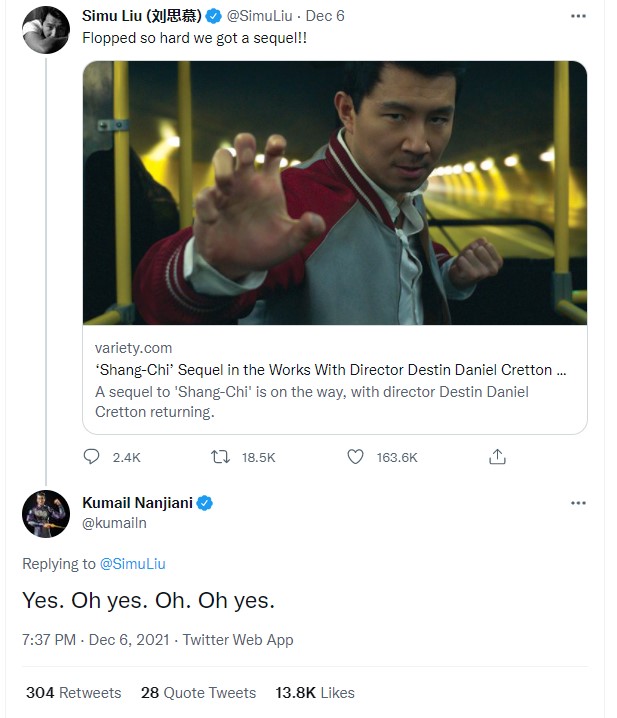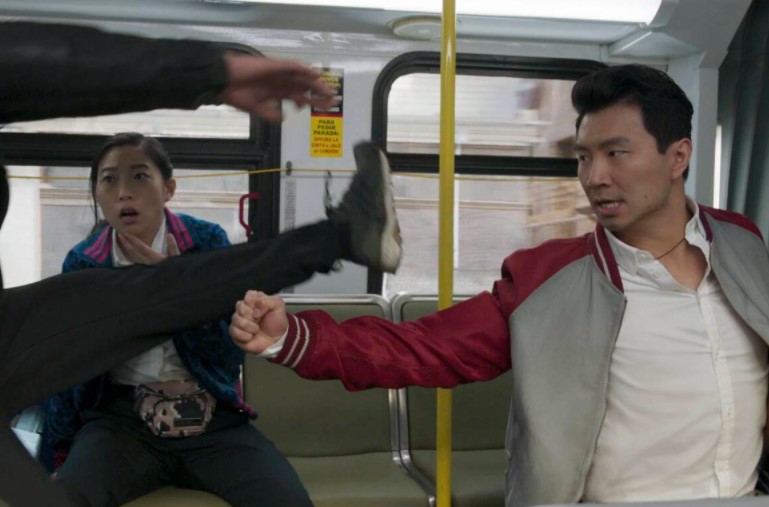 Does Disney care about making money?
Regarding Shang-Chi flopping so hard, the flick only brought in $431.9 million at the box office and it's also known the movie was rejected by Asian audiences.
China is not letting Shang-Chi get released in the #2 market in the world, and the South Korean fans, the #4 market in the world, also rejected Shang-Chi, as Shang-Chi made almost 50% less in South Korea compared to both Black Widow and Eternals — Eternals, again, which is Marvel's worst movie in terms of gross, with Black Widow not far behind (Black Widow benefited from a same-date Disney Plus release, something Disney wanted for Shang-Chi, too, so it could make money, which saw Simu Liu rage about on social media).
It's also thought that woke Disney doesn't care too much about making money as Kevin Feige's Phase 4 is all about diversity and not about quality storytelling as every Phase 4 project has been a failure as confirmed by Disney investor reports and Wall Street analysts, and we can add that Disney TV execs have confirmed they pass on good ideas that can make them money about white people.
The announcement about Deston Daniel Cretton also confirmed more of the same: "Together they will focus on building a slate of projects in film and TV that highlight the experiences of communities that have traditionally been overlooked by pop culture."
Marvel has also yet to announce an Eternals sequel, and it's thought due to the movie flopping that the fallout includes director Chloe Zhao losing her Star Wars gig.