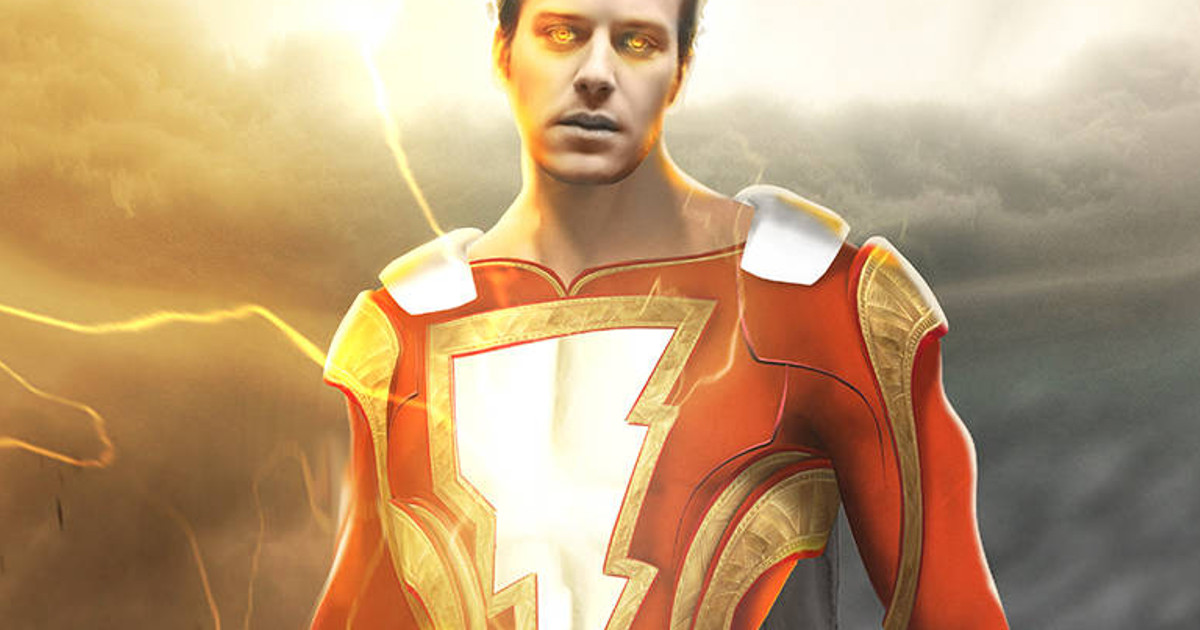 Shazam looks to be the next DCEU movie out of the gate for the DCEU, possibly followed by Suicide Squad 2.
Ahead of Saturday's big WB Hall H presentation at Comic-Con, THR is reporting that the Shazam movie will start filming In January or February of 2018.
It's further reported the Shazam movie will be directed by David F. Sandberg, who is directing Annabelle 2 for WB and directed Lights Out; Aquaman producer Peter Safran also has worked with Sandberg and may be on board Shazam.
No plot details are known for Shazam, but the comic follows a boy who transforms into Earth's mightiest mortal via magic when stating Shazam! out loud. With Shazam filming soon, cast announcements should be made as well (Armie Hammer has been a name thrown around for Shazam by fans, hence the fan art above).
The report also mentions it is not clear if Dwayne Johnson's Black Adam will appear in the Shazam movie, but a Black Adam movie is being developed at the same time. Whether that means Black Adam will start filming soon is unclear as well.
Following Shazam, the report mentions Suicide Squad 2 looks to start filming next Summer. The latest rumor is that Jaume Collet-Serra may be directing the sequel.
It's noted Joss Whedon is still busy with Justice League, so Batgirl isn't starting until after Whedon is finished with reshoots and post-production.
Wonder Woman 2 is said to be in the early stages with an early script; Wonder Woman 2 is expected to be announced at Comic-Con for a 2020 release date.
Hopefully we'll find out more Saturday at Comic-Con, which will feature the Justice League in attendance and footage from James Wan's Aquaman.
Update: David F. Sandberg confirms directing Shazam.
Update #2: No Dwayne Johnson Black Adam for Shazam.
Update #3: Ben Affleck said to be leaving Batman.