"What could have been" is revealed for Doctor Strange 2 as cool concept art reveals a confrontation with Nightmare.
That's not all as the concept art shows off Wendigo Forest and Doctor Strange visiting the lake house where his sister, Donna Strange, died, all involving a battle against Nightmare.
Doctor Strange 2 Nightmare concept art: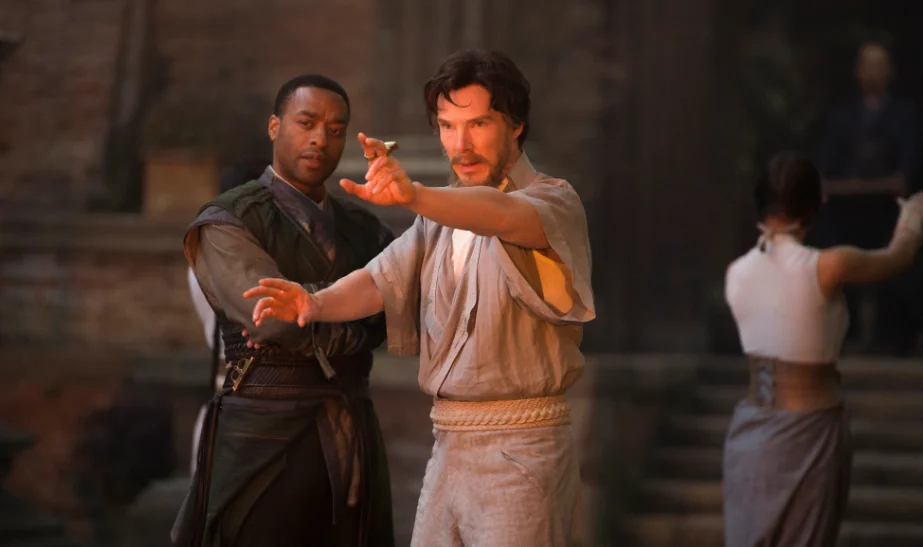 Doctor Strange 2 Scott Derrickson details:
By all accounts, this is concept art for Scott Derrickson's version of the sequel that is said to have had Doctor Strange and Wanda team up against Nightmare.
"Derrickson's original pitch was Wanda and Strange (as allies) fighting Nightmare and exploring the Lovecraftian multiverse that the first film established," offers a Redditor. "Strange himself would have been the main focus, Wanda's turn to villainy would have been gradually set up with the Darkhold tempting her, and the story would have actually shown some interesting worlds instead of a twenty-minute detour with a shoehorned Illuminati cameo."
When I attended the 2019 San Diego Comic-Con, Marvel insiders filled me in as part of Derrickson's original plan for Doctor Strange 2 the sequel was to feature classic comic book characters through the use of the Multiverse, such as the original Nick Fury, which has been confirmed by other scoopers, but obviously when Derrickson left the project, all of the above was scrapped.
It's also been said the original plan was to have Doctor Strange 2 appear in WandaVision, where at the end of the series, Wanda was going to blow the Multiverse wide open leading into Spider-Man: No Way Home and Doctor Strange 2, and also involving the Tom Hiddleston Loki Disney Plus series, but again, that was all scrapped which looks to have been all for the sake of diversity. Feige revealed that they didn't use Doctor Strange in WandaVision because they didn't want a "white guy" taking anything away from Wanda, which is said to have been a reason why Doctor Strange 2 had to undergo re-writes, with it said the film suffered from massive unprecedented reshoots.
"The film was always going to be about the multiverse (Derrickson was the one that gave it the title Multiverse Of Madness). But he wanted to expand the scary, otherworldly multiverse from his first film rather than the cameos and memes multiverse that Marvel is setting up now," says a Redditor.
If you happen to like Derrickson's Doctor Strange, check out his latest horror movie, The Black Phone, starring Ethan Hawke from a story by Stephen King's son, Joe Hill, which is available on demand.
(via Reddit)