While discussing the comic books for The Batman, Robert Pattinson happens to name drop DC Comics writer Tom King, whose run on the Dark Knight hasn't exactly been a fan-favorite, with King having recently been removed from the book.
Pattinson filled in the Variety podcast:
I'm glad I've had quite a lot of time. I didn't realize there were so many Batman comics. Hundreds and thousands. But I've been reading a lot of those, and not really just the kind of classics. I just like reading the sort of individual periodicals. It's nice to kind of see the absolutely contemporary ones, the Tom King ones, stuff like that…
If you happen to not be a fan of the Tom King Batman comic book, the good news is that Robert Pattinson says that it doesn't mean they are adapting stuff from the run, just that he finds it interesting to read different perspectives on the Caped Crusader.
I mean, it's interesting to see what people are sort of expecting, where the character sits now within that world. It's very different to where it sits in terms of the movies people see but yeah, it's kind of… interesting. I don't even know how much you'll even bring in from those comics, but it's nice to sort of get as much assimilation as you can.
We can also add that Pattinson probably doesn't keep up on the day-to-day news and trends surrounding the comics, just that King was the most recent writer which he name-dropped, so hopefully, Pattinson is reading some of the better issues out there.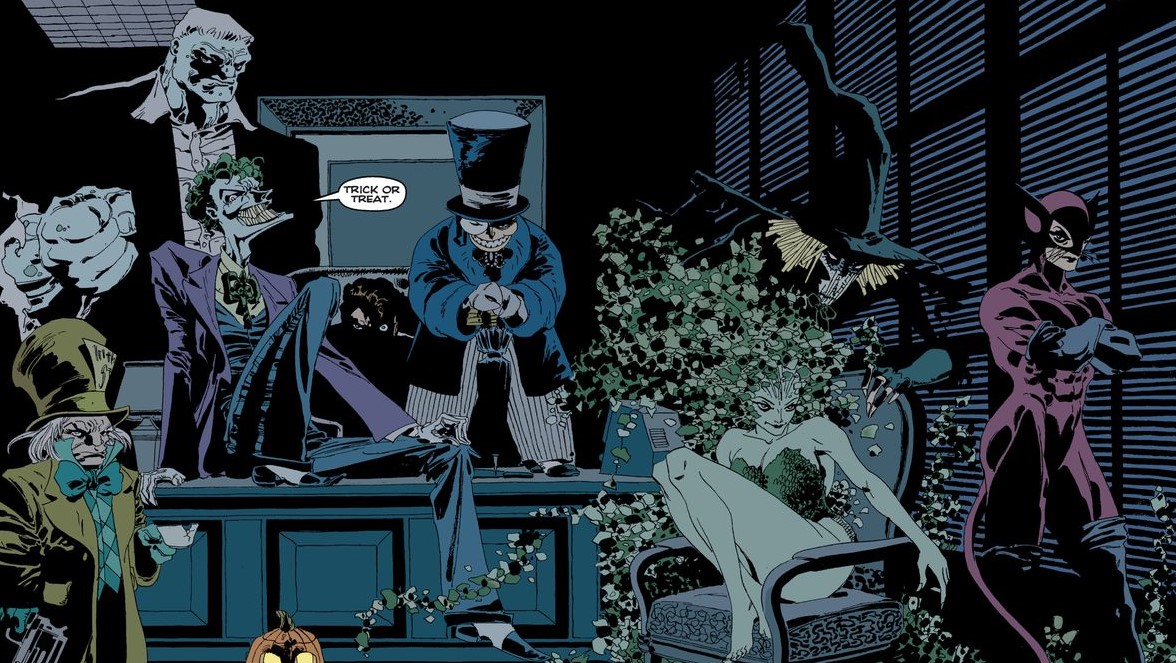 The Batman rumored to be adapting "The Long Halloween"
Regarding the comics and the movie, from what I have been told, and from what Kevin Smith has backed up, is that Matt Reeves is in part adapting "The Long Halloween."
A rumored plot for The Batman also offers: The Batman will explore a detective case – when people start dying in strange ways Batman must go deep into the dark world of Gotham to find clues and solve the mystery/conspiracy connected to Gotham City's history and criminals. In the film, all of Batman Rogues Gallery are already out there and active similar to the comics and animated shows/movies. The film will have multiple villains as they are all suspects.
Regarding the new direction of the DC Comics Batman comic book, writer James Tynion IV takes over in January.
The Batman has a June 25, 2021 release directed by Matt Reeves and films at the start of next year, starring Robert Pattinson as the titular character and Bruce Wayne, Jeffrey Wright as Commissioner Gordon, Zoe Kravtiz as Selina Kyle, aka Catwoman, Paul Dano as Riddler, with Penguin and additional characters yet to be cast.
(via Variety)