I'll believe it when I see it, but it is being said that the Rian Johnson Star Wars trilogy at Disney Lucasfilm is still happening.
In an interview with Johnson over at Deadline, the article notes:
They are crafting a new film series set within the Star Wars universe, and those plans remain on the boards.
Disney has yet to officially announce the Rian Johnson Star Wars trilogy, the title or give it a release date, but it is still supposed to happen.
When that does happen is anyone's guess as the Game of Thrones showrunners are supposed to do at least one Star Wars movie first, but now there are actually doubts about that happening as well (surprise), as the pair recently signed a huge deal with Netflix, with reports offering David Benioff and Dan Weiss may not be directing Star Wars but just writing a script for one movie.
So with no new Star Wars movies officially announced by Disney, and if we assume the Game of Thrones showrunners' Star Wars movie comes out a couple of years after The Rise of Skywalker, that would mean the new Rian Johnson Star Wars trilogy wouldn't kick off until at least around 2023 or 2024 or later, which would be almost a decade since release of The Last Jedi in 2017.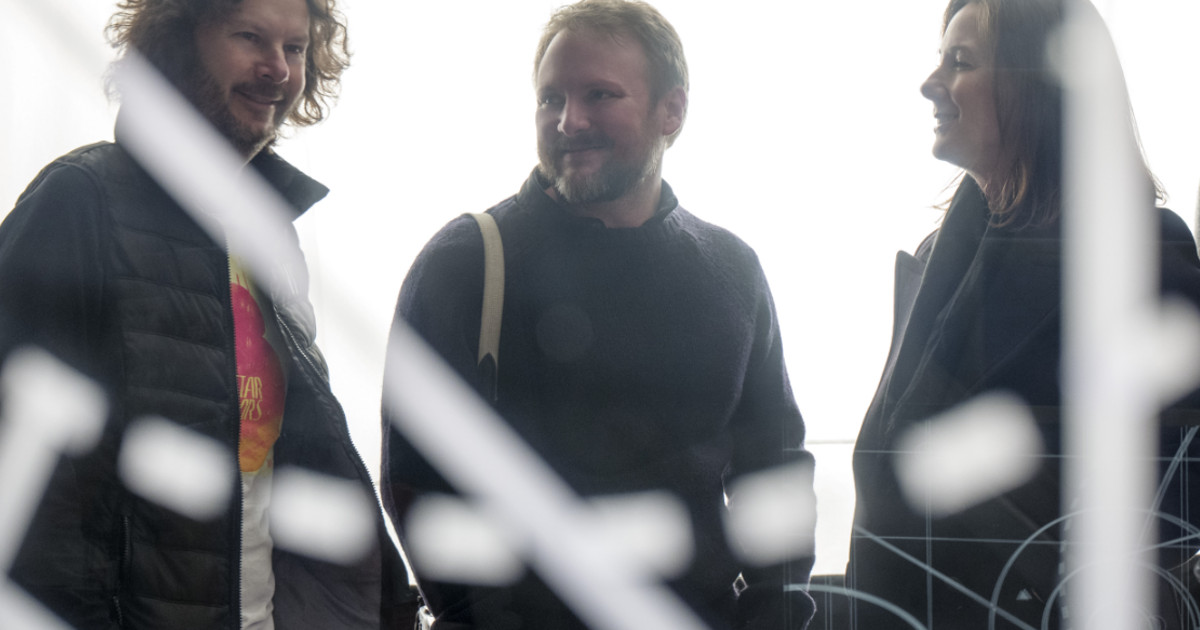 Rian Johnson Star Wars trilogy actually canceled?
I was actually the one to put it forth that the Rian Johnson Star Wars trilogy had been canceled, not from any insider info, but just by looking at Disney's financials. The Last Jedi failed to live up to the same box office expectations as J.J. Abrams' The Force Awakens (fact), and Star Wars merchandise has been on a huge decline (fact), not to mention that many fans are unhappy with Disney Star Wars and particularly Rian Johnson, Kathleen Kennedy and The Last Jedi (fact), as well as that Disney themselves recently let it be known their Star Wars Galaxy's Edge theme park has been underperforming (fact).
A rumor from someone who is basically a shill for Disney even said that the Rian Johnson Star Wars trilogy is dead.
To boot, Disney also recently announced that Kathleen Kennedy has been replaced as the person that oversees Star Wars at LucasFilm.
There is also what Mark Hamill has said.
It's my guess the reason that Disney hasn't announced that the Rian Johnson Star Wars trilogy has been canceled is because of bad PR, as Disney has their Disney Plus Star Wars shows launching this November followed by Abrams' The Rise of Skywalker in December.
If I'm right, expect an announcement that Rian Johnson is off Star Wars sometime next year. Actually, Johnson and Disney can pretend it's still happening for years and years and years and just never make it. I'm fine with that.