The woke have won at Disney as it's said the Rian Johnson Star Wars Trilogy is back on and is going to happen, and I'm also guessing that means Kathleen Kennedy is going nowhere.
While there have been rumors that Kennedy might be leaving Lucasfilm once her contract expires and there was a rumor that Disney is no longer catering to the woke crowd, recent actions from Disney and Lucasfilm contradict those rumors.
A USA Today bestselling author who interviewed Rian Johnson took to Twitter to state the Rian Johnson Star Wars Trilogy is happening.
"I'm just going to post this now because I can see that I'm going to get a lot of requests – Yes, Rian's SW trilogy is still on. No dates or timelines because he has other projects going on, but it is happening. THAT IS ALL I KNOW ABOUT IT," tweeted Sariah Wilson on Monday.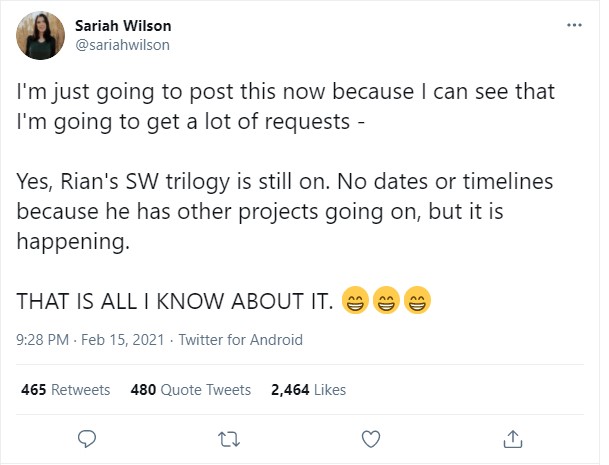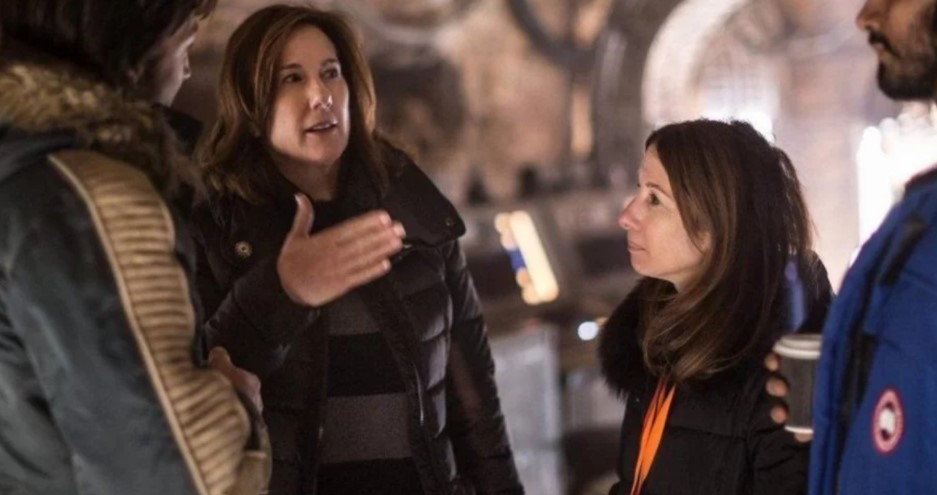 Disney Lucasfilm counting on Marvel zombies
It was thought that due to the poorly received response to Star Wars: The Last Jedi that the Rian Johnson Star Wars trilogy had been canceled, and the trilogy wasn't announced or mentioned at the Disney Investor Day event, but according to the above, it's still going to happen.
I'm guessing Disney Lucasfilm is continuing with its wokeness because of the present success of its Disney Plus streaming service and feels it has enough zombie fans (especially Marvel) that will support the streaming service, so Disney feels they can do whatever they want.
Regarding Disney and Lucasfilm's recent actions that seem to refute the rumors of Kenney leaving anytime soon and no more woke agendas, the recent firing of Gina Carano is an obvious indicator Kennedy is in complete control and is fully in charge of Lucasfilm.
We can also add the official Star Wars social media account tweeting in favor of supporting racist YouTuber Krystina Arielle is a HUGE indication that Star Wars will continue to be woke while promoting a politically correct driven agenda at the cost of quality content.
While it has also been rumored that Jon Favreau might be taking over Star Wars, that doesn't appear to be the case as there are already rumblings The Mandalorian could be canceled as Pedro Pascal has opted to go with HBO's The Last Of Us, and Favreau is only involved with Boba Fett, Ahsoka, and Rangers of the New Republic, with the latter now without Carano, but Favreau is not involved with Obi-Wan, Cassian Andor, or any of the new movies, which will be woke and include the Patty Jenkins Rogue Squadron film (about a female fighter pilot amid a male-dominated environment) and the former personal assistant to Harvey Weinstein, Leslye Headland's movie, The Acolyte.
Favreau also recently hinted the rumored Star Wars reset isn't happening and at the same time supported Kennedy.