The Michael B. Jordan Superman project currently in the works gets a pair of writers who recently worked on the upcoming Transformers: Rise of the Beasts movie.
Darnell Metayer and Josh Peters are set to write the Val Zod version of Superman, which in the DC Comics, is a Black version of the Man of Steel from an alternate universe, where Deadline offers, "They've got an unexpected take on the iconic Earth-2 character's origin story."
Presently, Michael B. Jordan is only involved as an executive producer on Val Zod at this time, but may star; Jordan is also producing the live-action Static Shock for WB and DC and is also not presently set to star.
Darnell Metayer and Josh Peters are known for their original pilot American Snow; The Nola which is coming to Amazon with Sam Raimi directing, and the pilot for the Hannibal Apple series, which is based on the life of the Carthaginian general Hannibal.
It was also previously reported that the Val Zod project is going to be an HBO Max limited series which is separate from the Black Superman that is being developed by J.J. Abrams.
Jordan next has in the works the Denzel Washington-directed A Journal For Jordan, and Jordan is currently in pre-production on Creed III which will see him direct and return in the titular role.
Transformers: Rise of the Beasts recently released a first look at the Autobots and Decepticons and gets released June 24, 2022.
Regarding Jordan playing Val Zod, a while back he did say he won't play the original Superman, Clark Kent, with rumors offering that Jordan also doesn't want to replace and racebend the original Superman.
"It has to be full of authenticity. I'm a fan of comic books, you know? I understand, you know, the fans being upset at 'Oh, no why are they doing this and why are they changing that?' I would feel the same way about certain things. So just know if I ever were to dabble in anything, it would be authentic and something that I feel like people would really support," Jordan said back in 2019.
Superman Val Zod in the DC Comics: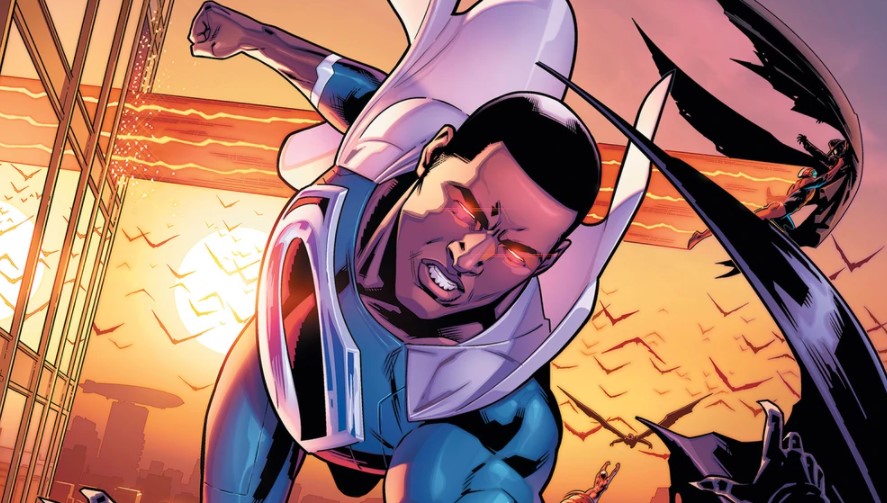 (via Deadline)