Check out the Transformers: Rise of the Beasts Autobots and Decepticons in their vehicle modes as shared by the film's director, Steven Caple Jr., on Instagram.
"The squad is out…" posted the filmmaker.
A previous set video first revealed the G1 look of Optimus Prime, with the below image offering a look at the rest of the old school Autobots in the film including a new "off-road" Camaro version of Bumblebee, Mirage as the Porsche 911, Arcee as the motorcycle, and that looks to be possibly Wheeljack as the Volkswagen van.
Regarding the Decepticons, the second image looks to feature Scourge as the semi-truck, maybe Nightbird as the Nissan Skyline GT-R R33, and the tow truck I'm not sure about.
As the movie is titled "Rise of the Beasts," the flick will also feature the Maximals, Predacons, and Terrorcons, prehistoric animal and beast versions of Transformers instead of vehicles, with previously unreleased concept art featuring Air Razor and Rhinox.
Details include Peter Cullen will be back as the voice of Optimus Prime, with Ron Perlman voicing Optimus Primal.
Anthony Ramos stars as Noah, an ex-military electronics engineer who crosses paths with Dominique Fishback's Elena, an artifact researcher in a museum.
Transformers: Rise of the Beasts has a June 24, 2022 release date.
Transformers: Rise of the Beasts Autobots: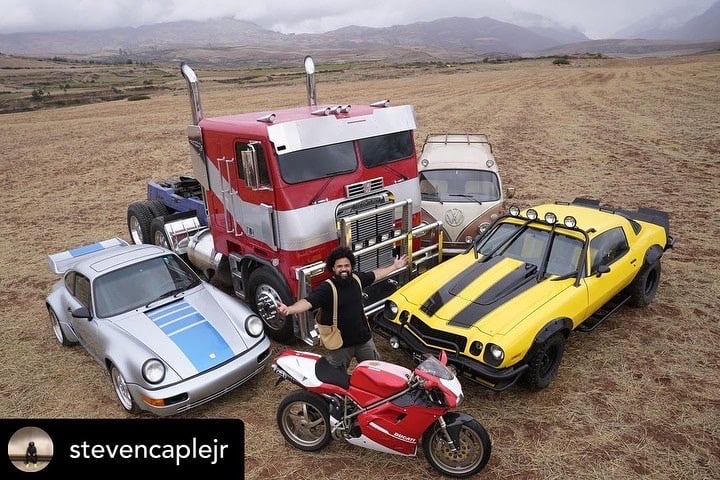 Transformers: Rise of the Beasts Decepticons: