Following the reveal of the new poster for the Constantine animated series, it's learned Matt Ryan is returning to the live-action version of Constantine for DC's Legends of Tomorrow Season 3.
The producers of DC's Legends of Tomorrow previously let it be known they were actively campaigning to get Matt Ryan as Constantine on the show, and now they got their wish.
Rotten Tomatoes asked producer Phil Klemmer about some of the fun eras the Legends will be visiting this season, with Klemmer mentioning John Constantine doing an exorcism: 
We get Billy Zane and the circus [in the second episode]; we get a little Julius Caesar on the beach in Aruba in the premiere. We meet [new team member] Zari in this sort of dystopian future. We get to do a little Amblin alien episode back in the '80s; we do some Jack the Ripper Victorian London; Golden Age of Hollywood; John Constantine doing an exorcism. We do a Freaky Friday episode. The only thing we haven't been able to do: We really wanted to do an Abba "Waterloo" in then Napoleonic wars but we could not get the rights for the song.
Matt Ryan debuted as John Constantine in the 2014 NBC series, but the network cancelled it after only one season. Matt Ryan has since appeared as Constantine in Arrow and as the animated version in the Justice League Dark movie and will do so again for The CW Seed animated Constantine series debuting next year.  
DC's Legends of Tomorrow Season 3 premiers Tuesday, October 10th at 9pm ET following The Flash.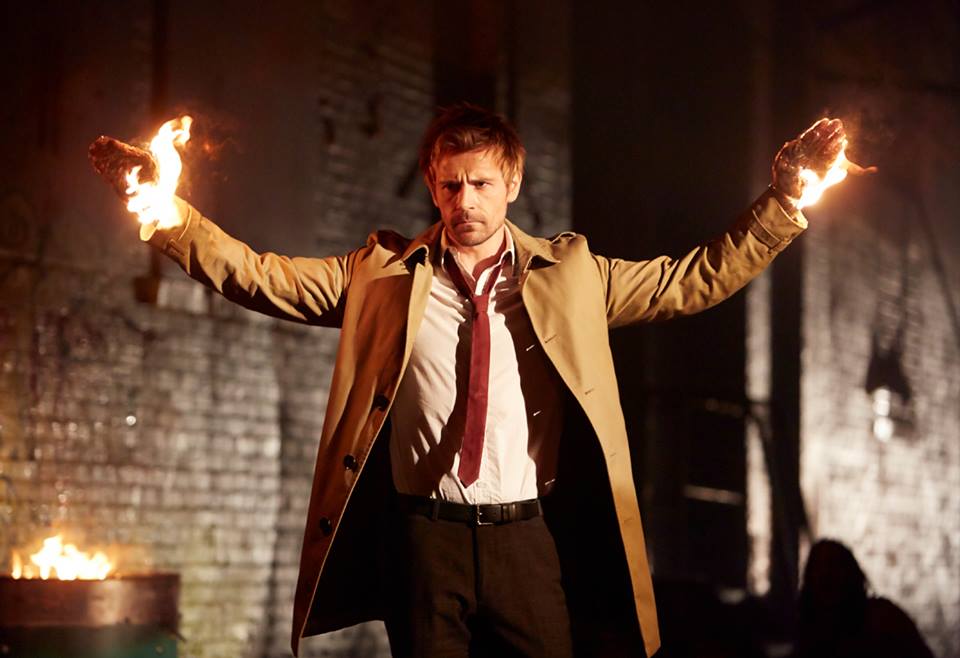 Back last January I spoke with Matt Ryan who offered he wanted to return to live-action.
"I'm always up for reprising this character because I feel like there was some unfinished business with the TV show," Matt Ryan said while promoting the Justice League Dark animated movie. "I felt we were really getting somewhere in terms of the tone of it and the storylines we were exploring. So any other opportunity to explore him or flesh him out, I'm game for."
I also asked if there was any chance of getting the Spectre back.
"That's the other thing with the live-action as well, that is something we would have fleshed out. Depending on what we do with it, that's a character that would be great and also the relationship with Zed. All the characters that are already in there would be great, but we'll see where we go with it. There are so many great characters in that world," Ryan said.
Matt Ryan as Constantine has been a big fan-favorite ever since he first debuted. It's a shame NBC cancelled the series, and you can bet if it has debuted on The CW, the Constantine series would probably be still around. It's also good to see that the creators and producers feel the same way as the fans. More of Matt Ryan as Constantine is always a good thing.