Black Panther 2 is currently in development with director Ryan Coogler returning and currently writing the script, and now Martin Freeman confirms he will be back as Everett K. Ross.
"As far as I know, I will be [returning]," Freeman confirmed to Collider. "As far as I know, I will be in another Black Panther. That's my understanding. As to when that will happen, I don't know."
Martin Freeman played Everett K. Ross in Captain America: Civil War and the first Black Panther who was a member of the United States Air Force before joining the CIA.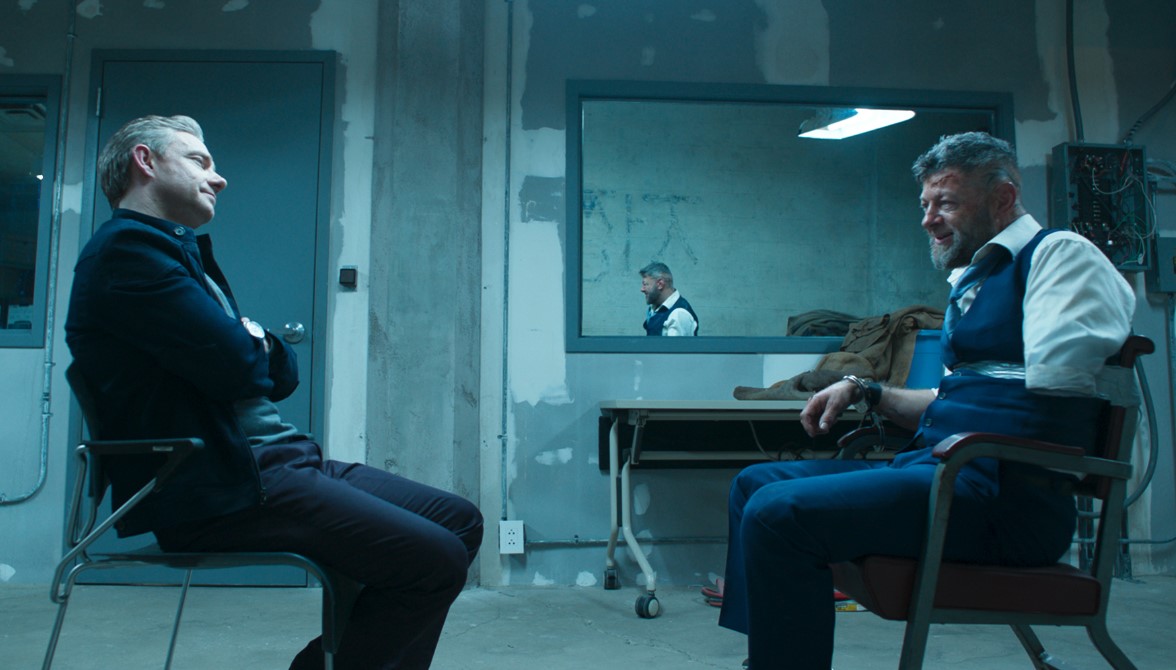 Martin Freeman returns as Everett K. Ross for Black Panther 2
In Captain America: Civil War, Martin Freeman's Everett K. Ross worked with the Avengers attempting to take down the Winter Soldier who was framed for killing the father of Black Panther. Eventually, it was revealed that Zemo was behind the murder, with Ross supervising Zemo's incarceration after being captured by Black Panther in Siberia.
Regarding the first Black Panther, while attempting to buy vibranium from Ulysses Klau, Ross is shot in the spine, so Black Panther takes Ross to Wakanda for treatment. Ross then fills in T'Challa details about Killmonger and helps aid Black Panther and the Wakandans in their battle against Killmonger. Everett K. Ross is last seen in the Black Panther mid-credits scene at the United Nations where T'Challa pledges to share Wakandan tech with the rest of the world.
No plot details are known about Black Panther 2, but the big rumor going around is that Namor will be the villain, with it said Namor is going after Wakanda. Another rumor has it that Dwayne Johnson is in deep talks to play Namor.
Black Panther 2 has no release date, but an announcement may be coming this week at the Disney D23 Expo as part of Marvel's Phase 5 plans.