Keanu Reeves is rumored to return as Constantine in a series produced by J.J. Abrams who is also developing the Justice League Dark show coming to HBO Max.
The rumor comes from Charles Murphy with a Twitter user offering there are apparent whispers about having Keanu Reeves return as Constantine, who starred in the 2005 movie.
Keanu Reeves is currently filming The Matrix 4 for WB as well in Germany.
Have heard some whispers about this. If Keanu Reeves returns, that'll give him yet another iconic character to extend his mainstream popularity. Every decade, this dude rolls out another buzzy title to reignite the public's love. What a movie star. https://t.co/v19a0EAcOD

— Brandon Katz (@Great_Katzby) July 6, 2020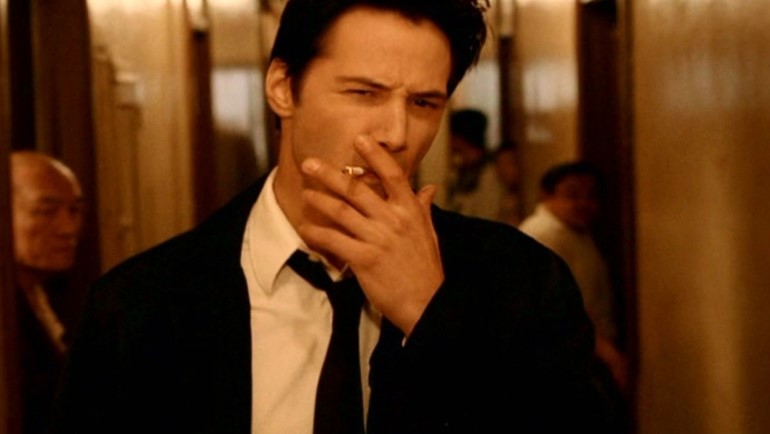 Keanu Reeves, Constantine, Zatanna could lead to Justice League Dark
The rumor further offers that some sort of Justice League Dark "Avengers-style" universe is being created by launching solo flicks first that will lead to a team-up film, as a Zatanna movie has been rumored as well.
Abrams is currently developing what is said to be a Justice League Dark series for HBO Max, so perhaps the solo movies could be involved.
A rumor awhile back also offered that Warner Bros. wanted to keep Keanu Reeves away from Marvel, which is why Reeves is starring in The Matrix 4.
It's possible WB also wanted to keep Reeves as Constantine for the same reason, but worth a mention is that WB is also bringing back Michael Keaton as Batman, possibly Ben Affleck as Batman, as well as Brandon Routh as the Christopher Reeve Superman, so now we see they follow suit and might bring back Keanu Reeves as Constantine. Ryan Reynolds is also said to be returning as Green Lantern.