Confirmed details for the return of Michael Keaton as Batman in The Flash become known, assuming the talks go through.
In an update from The Hollywood Reporter, it's confirmed that Michael Keaton will appear as both Bruce Wayne and Batman, as it is noted Keaton would appear in costume.
Another tidbit is mentioned that was previously rumored, about Thomas Wayne appearing in the flick.
Since The Flash movie is an adaptation of the DC Comics story, "Flashpoint," rumors surfaced stating Jeffrey Dean Morgan was going to play the Thomas Wayne Batman.
A supposed leaked casting call sheet also listed Thomas Wayne.
According to THR, Thomas Wayne is not in The Flash script, which of course would mean Jeffrey Dean Morgan wouldn't be a part of the movie, as I previously reported.
It also means that Michael Keaton isn't playing Thomas Wayne.
THR offers:
Michael Keaton is in talks to return as Batman. (And by Batman, we also mean Bruce Wayne. Despite pesky rumors from certain corners, there is no Thomas Wayne in the script, sources tell us. Also: Keaton would appear in costume.)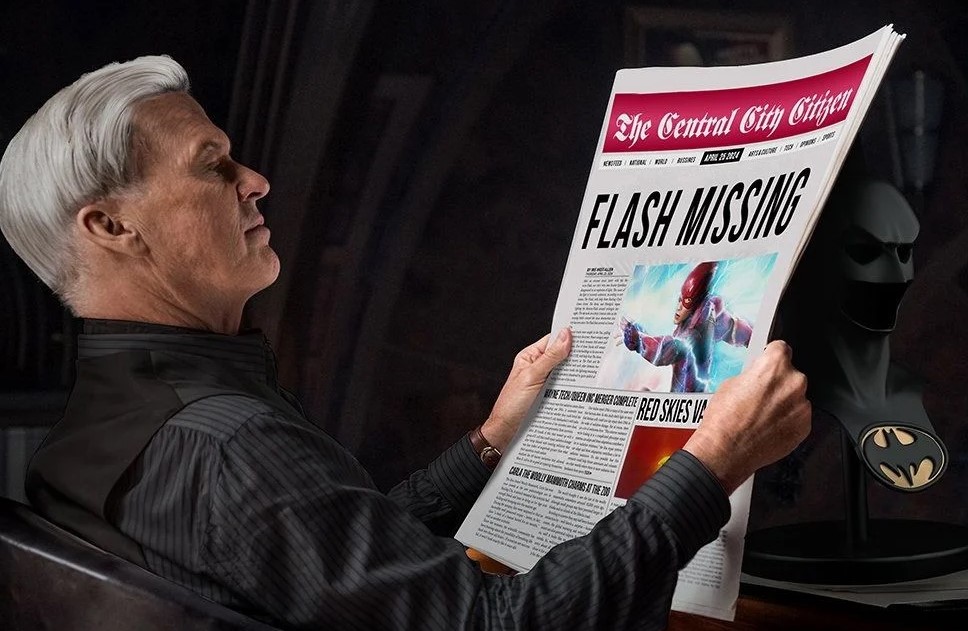 Michael Keaton is in talks to return as Batman
Reportedly, the leaked casting call sheet that stated Thomas Wayne was in The Flash was fake and was meant to throw off the scoopers (or more than likely was a part of an earlier script as The Flash has gone through many different iterations and directors).
Regarding Michael Keaton, again if the talks go through, it has been said that when Barry goes back in time to save his mother which causes changes to the timeline, The Flash connects to a new universe -- the Michael Keaton Batman '89 universe.
It has also been said that Warner Bros. wants Michael Keaton to stick around the DC universe in a mentor role appearing in additional DC movies, such as Batgirl.
Rumors offer the '89 Batman universe may be built up and that Michael Keaton may star in an HBO Max Batman Beyond series.  
The Flash gets released June 3, 2022 directed by Andy Muschietti.
(via Reddit)