With Michael Keaton in talks to return as the Caped Crusader in The Flash movie, rumors are offering it may lead to a Batman Beyond series on HBO Max.
The rumor comes from Mikey Sutton via the Midnight Edge's YouTube channel who offers that this isn't the first time Warner Bros. has talked about bringing back Michael Keaton as Batman.
It's claimed that a live-action Batman Beyond movie was considered in the past, but that Warner Bros. felt there wasn't enough interest for them to green-light the project.
However, now it is said everything has changed due to AT&T, as AT&T "sees the IP ripe for '90s nostalgia, which is about to hit full bloom in the near future."
Interestingly enough, AT&T is said to have been behind greenlighting the Snyder Cut (and a Brandon Routh Superman series is also rumored for HBO Max, along with the Ayer Cut).
Sutton says that not only is bringing Michael Keaton back as Batman another way of expanding their hugely popular Batman franchise, but it also will provide new content on the "content-hungry HBO Max."
"A live-action Batman Beyond is being talked about again and this time for HBO Max although no development has begun," says Sutton. "If they could net Keaton for it, the possibility of this materializing greatly increases."
It's noted that things are in really early development and what happens with the return of Michael Keaton as Batman remains to be seen, whether his return will just be a one-off in The Flash, whether Keaton will appear in other DC movies or even as part of the DC Multiverse, such as Batman Beyond.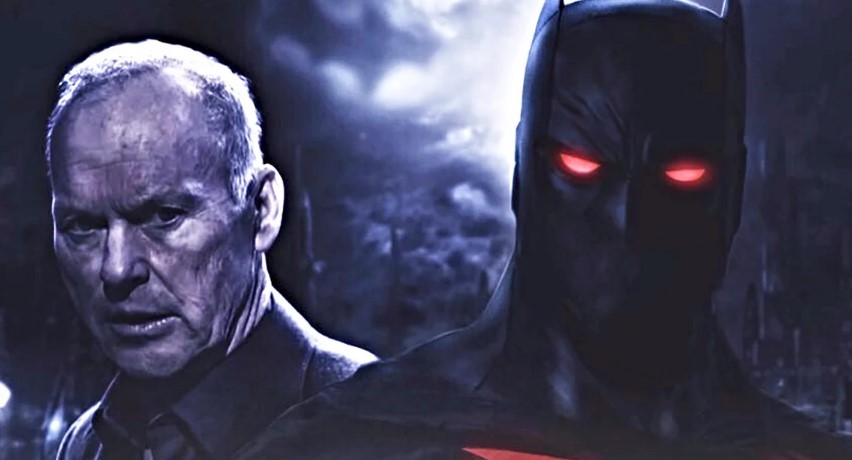 Michael Keaton Batman has lots of possibilities
An earlier rumor also saw it mentioned that it was unclear whether or not Michael Keaton would be involved with the DCEU, meaning his '89 Batman universe could be further explored, which as I previously noted, fits with something like Batman Beyond.
The original report also made mention that Michael Keaton would take on a Nick Fury-like mentor role, again, which sounds similar to Batman Beyond.
Bear in mind all this depends on Michael Keaton agreeing to return to the DC Universe and appear in The Flash movie.
The notion of a live-action Batman Beyond project isn't something new as a few years ago saw it said that the Ben Affleck Batman was going to lead to Batman Beyond.
Long time Batman producer, Michael Uslan, has also gone on record stating has wanted to do a live-action Batman Beyond movie.
Batman Beyond Michael Keaton fan art: