It's learned that Johnny Depp apparently attempted to get Amber Heard removed from the Aquaman movie in her role as Mera.
In a hit-piece from The Hollywood Reporter about the actor, it's reported that during the recent trial in the UK that it came out that Johnny Depp told his Dark Shadows producer sister that he wanted Amber Heard gone from Aquaman:
It also appears that Depp attempted to interfere with the career of Heard, whom he met on the set of the 2011 drama The Rum Diary and married in 2015. "I want her replaced on the WB film," he wrote to his sister, producer Christi Dembrowski, who previously had a deal with the studio and was influential there. During the trial, he admitted that this was a reference to the Warner Bros. film Aquaman, in which Heard starred.
Johnny Depp and Amber Heard have been battling over alleged domestic abuse issues on both sides, with both accusing the other of domestic violence.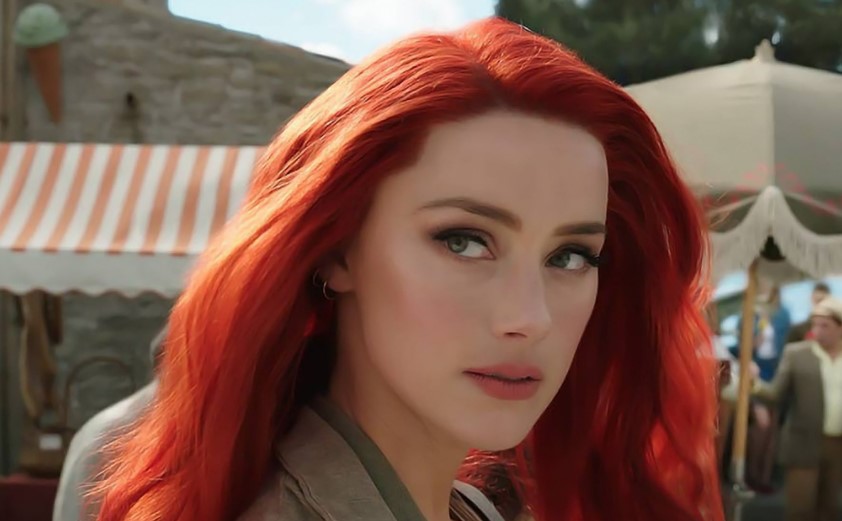 Johnny Depp and Amber Heard feud continues
Recently saw Depp lose a court case in the UK where Depp tried to sue a UK tabloid for calling him a wife-beater, but he lost the case and is now appealing. Depp is also now suing Amber Heard in U.S. courts for $50 million, with the trial set to start in the Spring.
There have been rumors all along of Amber Heard getting removed from Aquaman but the actoress recently addressed the rumors and said they are not true and are made up (Zack Snyder also brought Heard and Mera back for the Snyder Cut).
"I'm super excited about the amount of fan love and the amount of fan appreciation that Aquaman has acquired and that it has garnered so much excitement for Aquaman and Mera that it means we'll be coming back. I'm so excited to film that," Heard told EW adding that the production on Aquaman 2 hopes to start sometime in 2021, and she said that the rumors online are a part of some sort of paid campaign. "Paid rumors and paid campaigns on social media don't dictate [casting decisions] because they have no basis in reality. Only the fans actually made Aquaman and Aquaman 2 happen. I'm excited to get started next year."
Rumors also offer that while Amber Heard might not be fired from Aquaman 2, due to all the controversy, her role as Mera may be drastically reduced with another female actress and character (possibly Dolphin) replacing her in the sequel.
A rumor also offers Amber Heard wants to jump ship to Marvel.
A petition has also been launched to remove Amber Heard from Aquaman 2 which currently has over 1.7 million signatures.