It's been rumored that Amber Heard and Mera might be out of Aquaman 2 due to the controversy surrounding allegations of domestic abuse and Johnny Depp; however, the actress says she will be back.
"I'm super excited about the amount of fan love and the amount of fan appreciation that Aquaman has acquired and that it has garnered so much excitement for Aquaman and Mera that it means we'll be coming back," Heard told EW. "I'm so excited to film that."
Amber Heard also added that the production on Aquaman 2 hopes to start sometime in 2021, and she said that the rumors online are a part of some sort of paid campaign.
"Paid rumors and paid campaigns on social media don't dictate [casting decisions] because they have no basis in reality," Heard added. "Only the fans actually made Aquaman and Aquaman 2 happen. I'm excited to get started next year."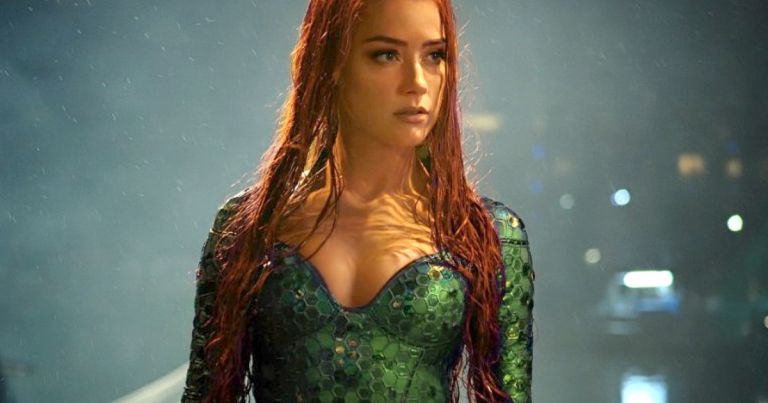 Amber Heard Mera role rumored to be drastically reduced in Aquaman 2
A rumor from YouTuber Grace Randolph actually offers that Amber Heard will be coming back for Aquaman 2 but that her role may be drastically reduced due to all the controversy which will see a new character and actoress introduced to star alongside Jason Momoa.
"Amber Heard is definitely in Aquaman 2 HOWEVER they are shooting so that [Heard's role] can be decreased if bad press…" said Randolph. "Also, new female character will be in Aquaman 2," said Randolph.
Regarding the fans, they've actually launched a petition to remove Amber Heard from Aquaman 2, which has over one million signatures.
Johnny Depp recently lost a lawsuit in the UK over The Sun stating he is a wife-beater in a headline where the judge said there was enough evidence to support the claim even though there are recordings of Amber Heard admitting she hit Depp. Johnny Depp is now suing Heard in U.S. courts for $50 million in a defamation lawsuit.
Aquaman 2 has a Dec. 16, 2022 release directed by James Wan.