Following the release of the Joaquin Phoenix Joker movie, it is now being said that Jared Leto tried to kill the flick and is likely done as his version of the Clown Prince of Crime.
Previously it was said that Jared Leto was alienated and upset by the decision to go with the Joaquin Phoenix Joker movie, but now it is learned that Leto went so far as to try and get it stopped from getting made.
THR claims that sources in the know offer Leto early on "tried to throttle the rival Joker in its cradle."
It's claimed that Leto even went above Warner Bros. to its parent company AT&T in an attempt to kill the Todd Phillips movie by asking his music manager, Irving Azoff, to make a call to top AT&T execs.
It's also said that Leto complained "bitterly" to his agents at CAA, as the company also represents Phillips.
The article does note that people in Leto's camp deny he made the request to kill the Joker movie, and also that Azoff declined to comment, and that Azoff and Leto have since parted ways; Leto has also left CAA over the Summer and is being represented by rival WME.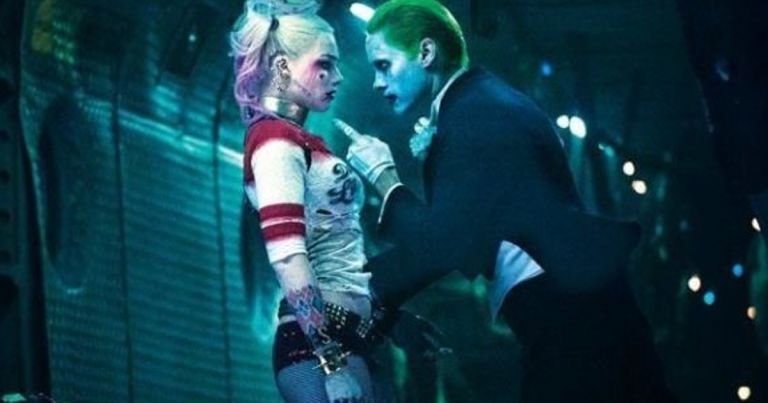 Jared Leto Joker days are numbered
The article goes on to note that Leto felt like he was being strung along by Warner Bros. over getting his own Joker films, especially considering that he won an Oscar for Dallas Buyers Club. It's said he went through many agents at CAA in an attempt to get his own Joker movies made, which didn't happen so he left for WME.
For Suicide Squad, it's claimed that while promoting the movie Leto made an "attempt to 'invent' a place for himself in it" which "backfired." The film only featured around ten minutes of Leto's Joker.
THR also says sources are saying Leto's days as the Joker likely are over, and that Leto will not reprise the role in Birds of Prey or James Gunn's The Suicide Squad.
As I pointed out, a Joker does appear in Birds of Prey, but it wasn't Leto, as it is just a scene shot at a distance so as to not show a close look at the Joker's face. I've also put it forth another reason Jared Leto is done as the Joker is because of the #MeToo movement and the Hollywood feminist agenda, as DC is pushing Harley Quinn to be a superhero, and they can't have her getting abused by Joker.
Also as I pointed out, James Gunn doesn't get along with Jared Leto, which is the real reason why Joker won't be in The Suicide Squad (James Gunn recently responded to questioning about no Joker in SS).
Regarding the possibility of a new actor filling the role, I have been told that a DCEU reboot of some sort is underway involving Gunn, J.J. Abrams and The Batman director Matt Reeves, so I am guessing the role will probably be rebooted in some form, similar to Robert Pattinson as the new Batman.
Jared Leto is now starring in Sony's SpiderVerse spinoff for Morbius.
The Joaquin Phoenix and Todd Phillips Joker movie also happens to be a super smash hit as it has already raked in over $600 million at the box office after only being released for three weeks on a $50 million budget.