With the Todd Phillips-directed Joker movie a smash hit, it is learned that Jared Leto felt upset with Warner Bros. moving ahead with the Joaquin Phoenix version of the movie.
Jared Leto played the Joker in the David Ayer Suicide Squad movie, which wasn't that all well received, though it has been said massive amounts of footage featuring the Clown Prince of Crime had been cut or edited, much like the rest of the flick.
In an article by THR about how Martin Scorsese paved the way for the Joaquin Phoenix film, a tidbit is mentioned about how Jared Leto felt:
Tsujihara and Emmerich greenlit Joker, which cost less than $70 million, leaving Jared Leto — who played Joker in Suicide Squad — alienated and upset by the move.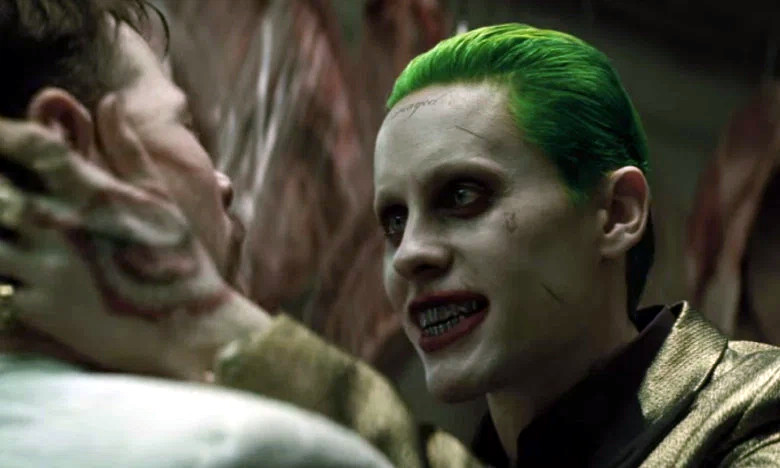 Jared Leto probably done as DCEU Joker
Right around when Suicide Squad debuted there were talks about featuring Jared Leto as the Joker in additional movies, including a possible sequel and films involving Margot Robbie's Harley Quinn, but Leto's days as Joker seem to be numbered.
James Gunn is now directing The Suicide Squad which won't feature the Joker, most likely due to Gunn and Leto not getting along.
The Birds of Prey movie also sees Harley Quinn break up with the Joker, with set pics revealing another actor playing Joker from a distance.
I've been told a soft DCEU reboot of some sort is underway, which involves Matt Reeves and Robert Pattinson's The Batman, Gunn's Suicice Squad, and J.J. Abrams on Superman where Pattinson will be the new DCEU Batman, so it is probably safe to assume there will be a new Joker.
Jared Leto also happens to have been case in another superhero franchise as he is playing Morbius the Living Vampire in Sony's Spider-Man spinoff universe.
Regarding the Joaquin Phoenix movie, it's already closing in on $300 million. I saw the movie last night with my 15-year-old, and we loved it. What's pretty cool about it is that it can fit within existing DCEU continuity as Arthur Fleck could inspire people to become their own versions of The Joker for years to come.