When James Gunn released the official cast for The Suicide Squad the Jared Leto Joker wasn't mentioned as being a part of the movie, which has raised the question as to why that is, as Leto was in the first flick.
Even Vincent D'Onofrio questioned why the Jared Leto Joker isn't in the movie, with a fan questioning director James Gunn on social media as well.
Gunn responded to the fan: "No one but me and a few others know all the characters in the movie, but if the Joker isn't in the film, I don't think it would be strange as he isn't a part of Suicide Squad in the comics."
We see Gunn sort of leaves it open that the Joker could appear, but it seems unlikely — at least played by Jared Leto, as Gunn and Leto have some bad blood.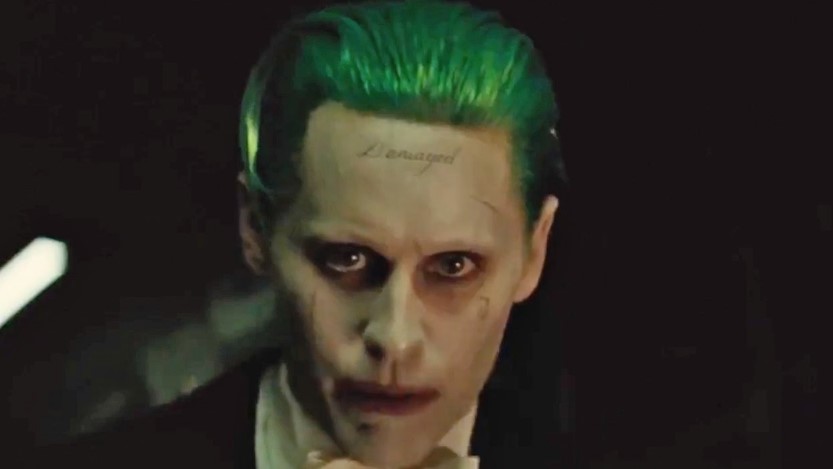 Jared Leto done as Joker
Gunn has accused Leto of being a pedo, sleeping with underage girls, numerous times.
Disney actor Dylan Sprouse tweeted in May of 2018, two months before Gunn was fired by Disney over controversial tweets ironically about pedophilia and rape, that Jared Leto had slept with all the female models aged 18-25 in Hollywood, with Gunn insinuating a lower age.
"He starts at 18 on the Internet?" Gunn tweeted.
Back in June of 2015 also saw James Gunn reportedly do an "Ambien-fueled" live video on Periscope (since deleted) in which he made similar remarks about Leto. Reports state that Gunn offered details about Jared Leto's sex life including that "Jared Leto sleeps with underage girls." A deleted tweet from 2012 also saw James Gunn state: "Driving home from Vegas trading stories about what a d-ck Jared Leto is." Following the Periscope video, James Gunn posted an apology on Instagram but stopped short of retracting his remarks: "Good morning to Bogota, Colombia. And sorry to all of you around the world who saw my Ambien-fueled Periscope session last night at 3 a.m. (Yes, I erased it.)"
I've also put it forth another reason Jared Leto is done as the Joker is because of the #MeToo movement and the Hollywood feminist agenda, as DC is pushing Harley Quinn to be a superhero, and they can't have her getting abused by Joker.
Leto is now starring as Morbius the Living Vampire in the Sony SpiderVerse spinoff, and it has also been reported Leto is upset by the Joaquin Phoenix Joker movie.
The Suicide Squad gets released on August 6, 2021 starring Margot Robbie (Harley Quinn), Viola Davis (Amanda Waller), Jai Courtney (Captain Boomerang), Joel Kinnaman (Rick Flag), with Steve Agee, said to be playing King Shark, David Dastmalchian as Polka-Dot Man, Daniela Melchior as Ratcatcher, with John Cena thought to be playing the role originally meant for Dave Bautista with Peacemaker, German comedian-actor Flula Borg is in the flick, Nathan Fillion, Taika Waititi, Peter Capaldi, Pete Davidson, Sean Gunn, Michael Rooker, Jennifer Holland, Joaquin Cosio, Mayling NG, Juan Diego Bottom, Storm Reid, Alice Braga, Tinashe Kajese, and Julio Ruiz.