James Gunn reveals he is going to start filming Guardians of the Galaxy 3 this year for Marvel and also hints he will be sticking with DC.
Gunn answered a fan question on Instagram Story that questioned, "Do you know when Guardians of the Galaxy Vol. 3 will start production?"
Gunn replied, "Shooting starts later this year."
Previous details mentioned by Gunn about Guardians of the Galaxy 3 include that it will feature the last iteration of the team as we know them, and we can guess Guardians of the Galaxy 3 may following the events of Avengers: Endgame where the Gamora from the past came to the present and took off on her own with Star-Lord and the Guardians in pursuit. The Guardians are also confirmed for Thor: Love and Thunder, so look for the story to first continue in part there when Thor 4 gets released May 6, 2022. Guardians of the Galaxy 3 has no current release date but may get released in 2023.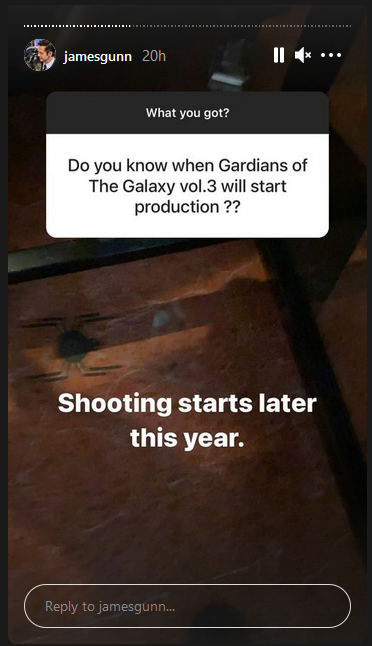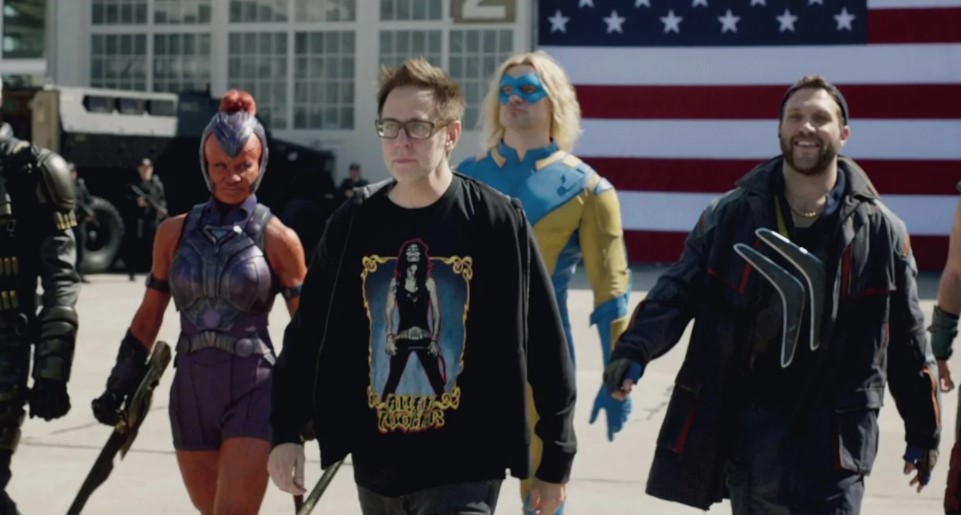 James Gunn sticking around the DC movie universe
Regarding sticking around the DC movie universe, Gunn replied to a fan question if he is working on other projects at DC outside of the John Cena HBO Max Peacemaker series and The Suicide Squad film by teasing, "Maybe just a little. One toe dipped in."
Recall that DC insiders told me that James Gunn would be returning to DC following Guardians of the Galaxy 3 as the insider filled me in that Warner Bros. "loves" Gunn.
According to what I was told at the time, which was while I attended the 2019 San Diego Comic-Con, James Gunn actually has lots of ideas about what to do with the DC characters, some pretty wild from what I was told, and that he has plans with DC when he finishes Guardians of the Galaxy 3, and Gunn happens to be a huge DC fan, even more so than Marvel, from what I am told.
At the time, DC insiders also filled me in about The Suicide Squad in that the flick will be "awesome" and "badass" and something that not only DC fans will love, but Marvel and all the fans as well.
The Suicide Squad gets released Aug. 6.