A new rumor offers that the Henry Cavill Superman will be replaced by the Sasha Calle Supergirl in what sounds like a retcon of the DCEU as well as a reboot.
Various rumors over the years (it's been that long) have offered that Henry Cavill is out as Superman, and it was actually Deadline who first reported back in 2018 about the Supergirl movie that Supergirl could be used to reboot Superman, as the site reported, "It is unclear whether Superman will appear in this but if the rumors are true that Warner Bros and DC Entertainment are looking to create a new template for future Superman movies, this would seem a likely place to hatch a new persona."
Now according to Screen Geek, the plan in place is to do just that, as it's claimed that Sasha Calle is actually playing Supergirl Kara Danvers, and not Cir-El or even Lara Lane-Kent as some fans theorize, which means she is the cousin of Superman.
So according to the rumor, the plan is to change things and have the Sasha Calle Supergirl be the last survivor of Krypton (the last daughter of Krypton?) and that in the new rebooted timeline that is going to take place (either in or after The Flash), Zod kills the Henry Cavill Superman when he's a baby on Krypton.
It's known The Flash will feature both Michael Shannon as Zod and Antje Traue as Faora, so maybe those scenes involve Krypton and the killing of baby Superman.
The Sasha Calle Supergirl suit also happens to look a lot like Henry Cavill's suit.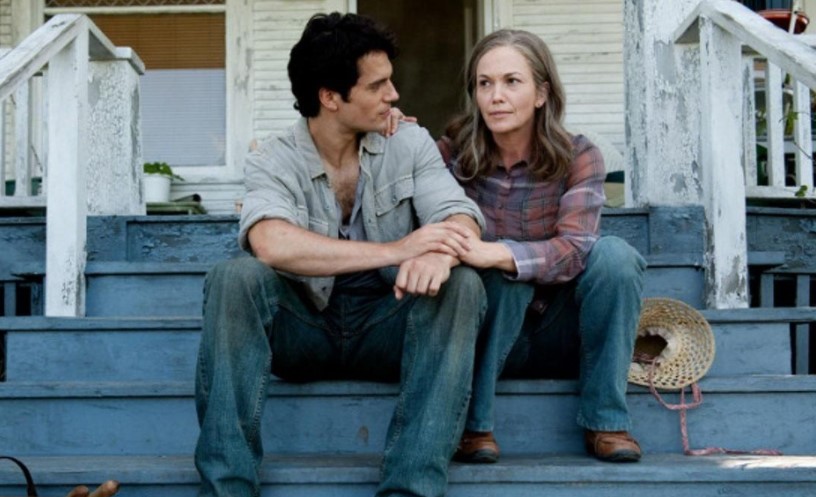 DC removing Superman and the Kents?
The rumor doesn't have any more details but it could be possible that it may mean the Sasha Calle Supergirl as a baby is the one who escapes Krypton and heads to Earth and gets raised by the Kents instead of Kal-El Clark/Superman, or that Superman simply doesn't come to Earth, and that Supergirl Sasha Calle arrives at a later time.
So if Superman never comes to Earth and Supergirl arrives at a later time, know what that means? It sounds like, assuming this is all true, they could be removing the Kents from the equation, which wouldn't be surprising, as DC Comics recently removed "Truth, Justice, and the American Way," and made Superman gay, so this could be another woke political agenda aimed at removing Superman's more conservative upbringing and replacing Superman with a woke Supergirl who has no family.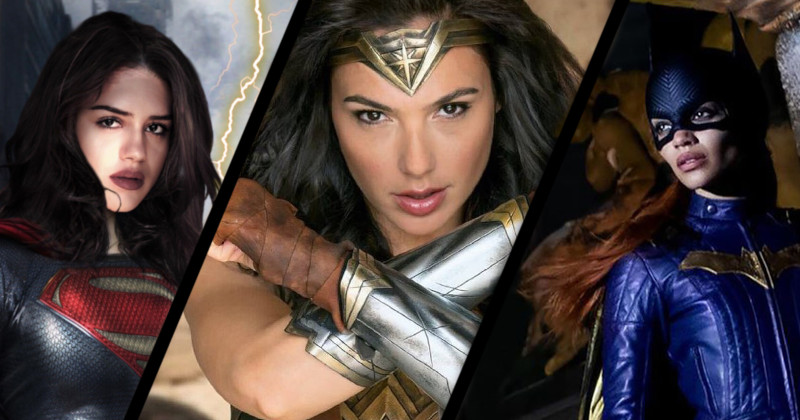 DCEU reboot involves all-female DC Trinity
What's also interesting is that YouTuber Grace Randolph said a DCEU reboot is taking place that will see the DC Trinity of Batman, Superman, and Wonder Woman, replaced with an all-female Trinity consisting of Gal Gadot as Wonder Woman, Leslie Grace as Batgirl, and Sasha Calle as Supergirl.
Earlier did see Randolph state the Snyder Verse is not getting erased but that it is being removed from the DCEU, so if what Randolph has to say is true, that would mean baby Superman wouldn't be killed off but that the Henry Cavill Superman would be put aside along with the rest of the Snyder Verse including the Ben Affleck Batman as Michael Keaton takes over.
Back at the 2019 San Diego Comic Con, DC insiders did fill me in that a DCEU reboot is taking place involving the Robert Pattinson and Matt Reeves Batman, J.J. Abrams' new Superman, and what James Gunn is doing with DC, but maybe that has changed or it's a plan that is years off.
I am also curious to see what is going to happen with all the DC stuff once the Discover Warner Media merger goes through, as I am hoping Discovery is in the business of making money and nixes all the woke garbage at DC that no one wants.
It's further been said following the arrest of Ezra Miller that Miller's behavior is the real reason for the recent shift in the DC release date schedule, and there is also said to be all kinds of outside problems surrounding Aquaman 2 involving what is going on with Jason Momoa, as well as the Amber Heard and Johnny Depp situation.
Yeah, the DCEU sounds like a big mess and needs some house cleaning.