Major rumors have surfaced in regards to a DCEU reboot that will drop Batman and Superman in favor of a female DC Trinity involving Supergirl, Batgirl, and Wonder Woman, with Black Canary also involved.
The rumors surround the upcoming movie starring Ezra Miller with The Flash where it is claimed the flick will reboot the DCEU and possibly erase the Snyder Verse films where a new Justice League team will be formed from the rebooted DCEU rebirth.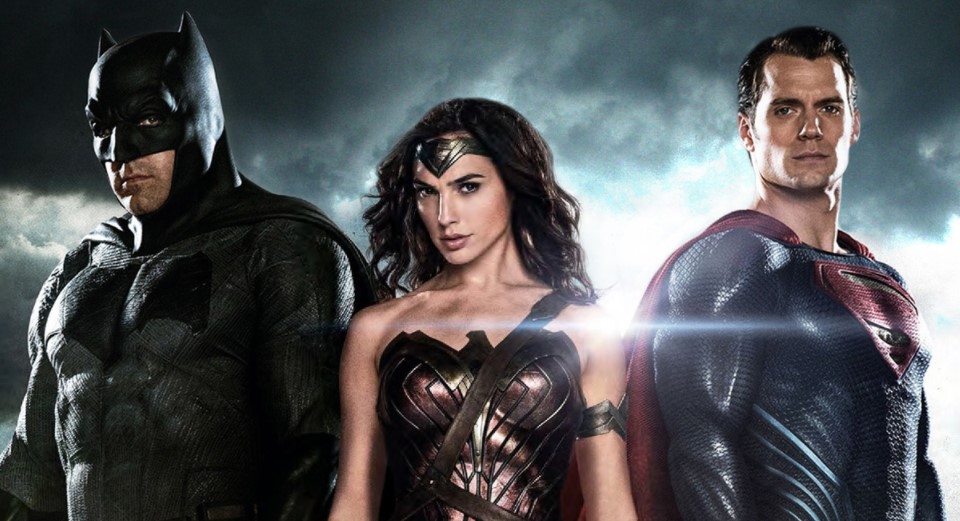 The Flash not erasing the Snyder Verse according to Ezra Miller
A rumor claims The Flash will erase every movie Zack Snyder has done, which includes Man of Steel, Batman vs. Superman, and the Snyder Cut of Justice League, that it will be erased from continuity and be as if it never happened, and that they are moving away from Ben Affleck as Batman and Henry Cavill as Superman.
Regarding the Snyder Verse getting erased, Ezra Miller actually responded to the rumor and said it isn't happening:
No power or force in any known megaverse would or could ever erase Zack Snyder's mighty wrkz. You can take that quote. Take that to the bank, to the press, to the schools, to the military, and the other pillar of capitalism I'm forgetting cause of that thing where you try to think of a group of things you always forget one of them
My own thought is that The Flash won't specifically "erase" the Snyder Verse as that would be a PR disaster for WB, so more than likely, as I have previously been told (more on that below), it will be a "soft" reboot–maybe where Ezra Miller plays The Flash, Gal Gadot sticks around as Wonder Woman and Jason Momoa still plays Aquaman, but Batman and Superman are changed with the addition of other characters, and that the Snyder Verse simply won't be referenced.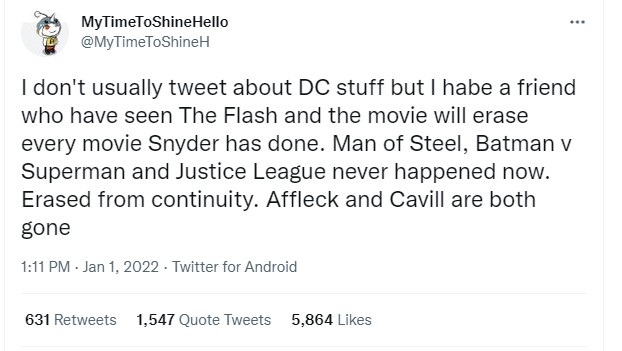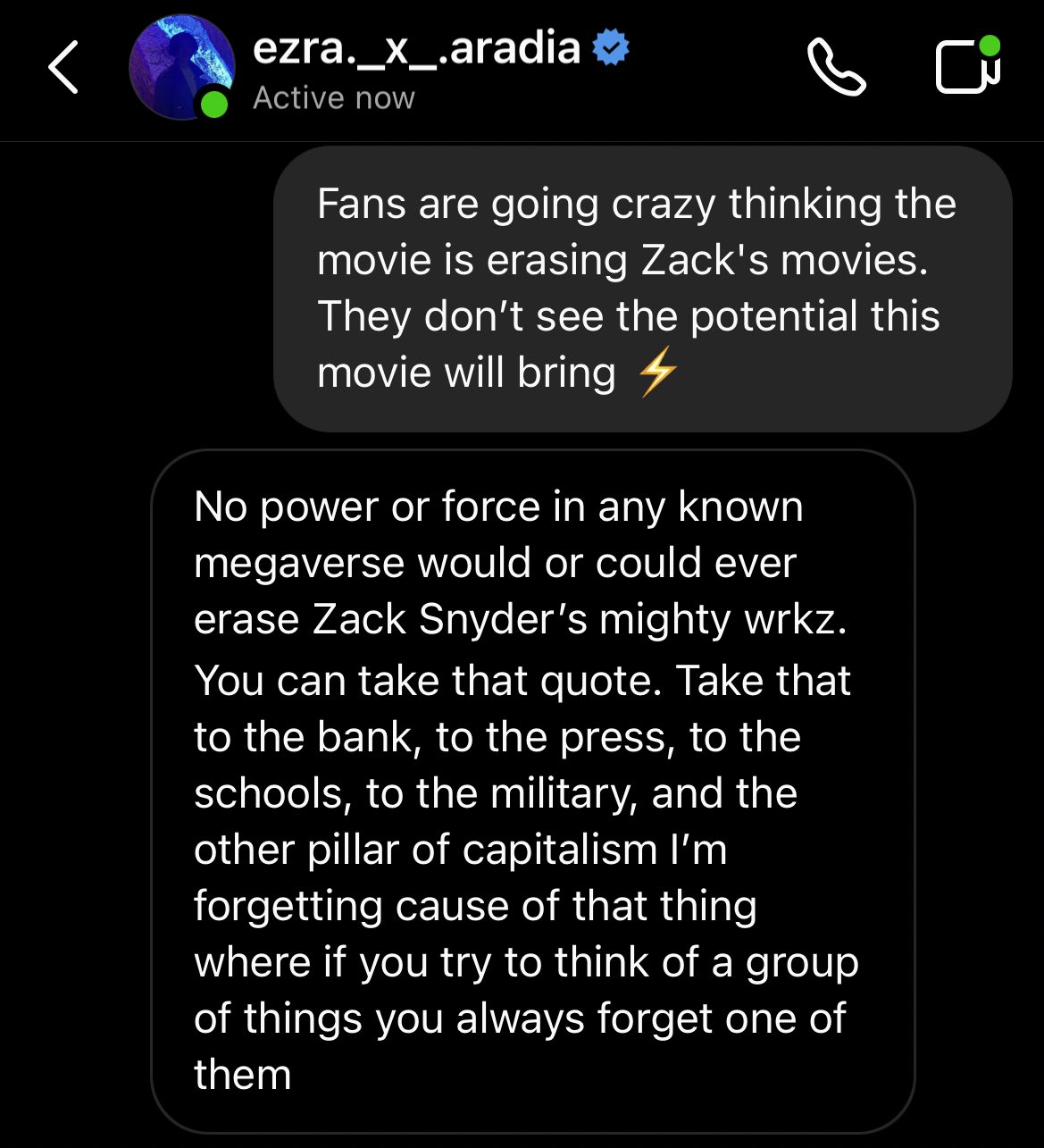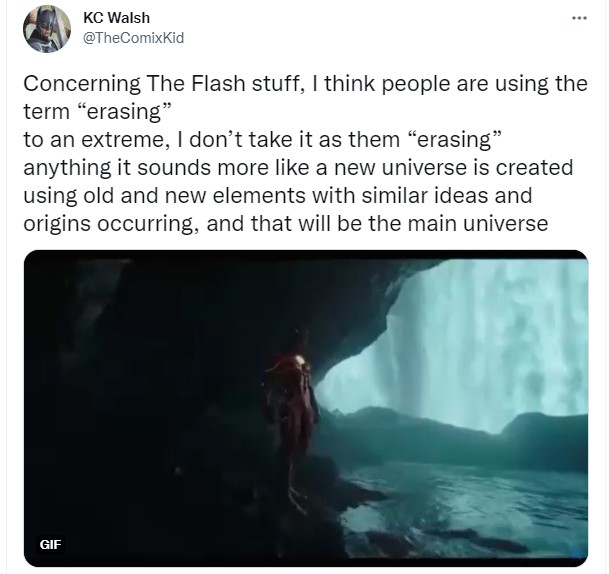 Henry Cavill Superman out; Sasha Calle Supergirl in along with Batgirl and Black Canary
Rumors offer that the Henry Cavill version of Superman will be out which sees the Sasha Calle Supergirl brought in to replace the Man of Steel as the new "Superman" of Earth.
Deadline actually said this was going to happen a while ago when they first reported Supergirl was coming to the DCEU and that Supergirl is going to be used to reboot Superman.
A rumor offers that if fans like The Flash test screenings surrounding Supergirl that it's likely Henry Cavill will be out, but if fans reject the Sasha Calle Supergirl, Henry Cavill could be brought back in.
WB recently confirmed both Michael Shannon and Antje Traue are being brought back from Man of Steel, with another rumor offering Cavill will appear on television in The Flash from previous footage, so the rumors could have some merit.
It's further rumored that Michael Keaton will "pick" the Leslie Grace Batgirl to be the new "Batman," the protector of Gotham City (Keaton is confirmed for Batgirl movie).
It's also said Jurnee Smollett's Black Canary will appear in the Batgirl movie and be on the new team.
So it appears as if both the Michael Keaton Batman and Jurnee Smollett's Black Canary will be mentoring the Leslie Grace Batgirl, of sorts.
Regarding Ben Affleck, he recently said he is done with the role, so that means no HBO Max movie or series about his character (it's also claimed Affleck has no scenes with Keaton in The Flash).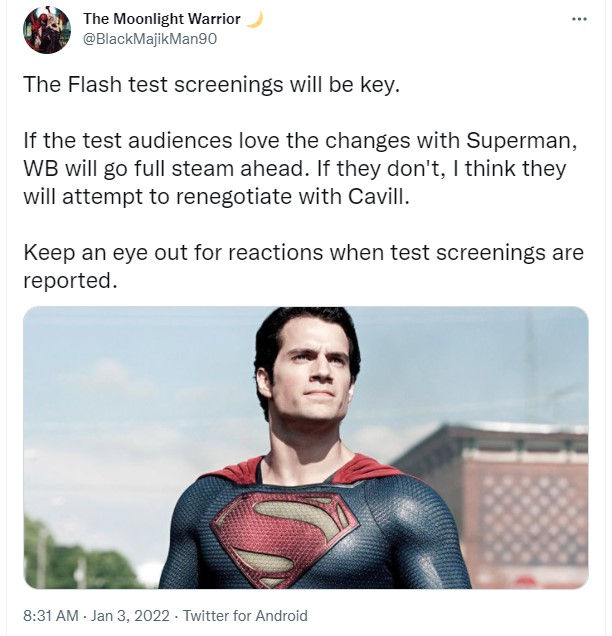 As I've told u, w/ update:#TheFlash Batfleck's final appearance. Old footage of Cavill used on TV.

New Justice League formed.

Supergirl is new Superman.

Keaton working w/ Black Canary, picks Batgirl as new Batman.

This is new DC, let's be open minded & give it a fair shot.

— Grace Randolph (@GraceRandolph) January 1, 2022
The Keaton / Black Canary / Batgirl stuff obviously happens in her movie, to clarify.

— Grace Randolph (@GraceRandolph) January 1, 2022
Remember, Babs and Dinah have always been very good friends in the comics – I think Leslie Grace and Jurnee Smollett-Bell will have very good chemistry.

And to have a superhero women of color mentoring another could be very powerful!

— Grace Randolph (@GraceRandolph) December 31, 2021
Also yeah she's definitely gonna be on the team. https://t.co/RlLmlmadvW

— Daniel Richtman #BlackLivesMatter (@DanielRPK) January 2, 2022
He's crossing over in The Flash and sticking around. Same with Supergirl

— Grace Randolph (@GraceRandolph) December 31, 2021
It's his last appearance, as Ben Affleck wished. You should respect that.

— Grace Randolph (@GraceRandolph) January 1, 2022
Batfleck is leaving. Keaton is coming over, Batgirl is the new protector of Gotham City after her movie.

— Grace Randolph (@GraceRandolph) January 1, 2022
And some more #DC tea #BlackCanary IS in the #Batgirl movie working with Michael Keaton's Batman… pic.twitter.com/BB5VH0XWN4

— Grace Randolph (@GraceRandolph) December 31, 2021
Maybe eventually but for the immediate future it's Supergirl

— Grace Randolph (@GraceRandolph) January 1, 2022
DCEU reboot
Regarding the DCEU reboot, I was actually told back when I was at the 2019 San Diego Comic-Con that it involved the Matt Reeves and Robert Pattinson Batman, the new J.J. Abrams Superman, and what James Gunn is doing with DC, but these new rumors offer no mention of the Pattinson Batman or Abrams Superman; so maybe things changed or that the Reeves and Abrams Batman and Superman will be added at a later time.
Rumors offer the "New DCEU" will involve the following DC projects where the three Zack Snyder films are not listed along with the Matt Reeves The Batman:
Wonder Woman
Wonder Woman 1984
Aquaman
Aquaman and the Lost Kingdom
Shazam!
Shazam! Fury of the Gods
Black Adam
The Suicide Squad
Peacemaker
Birds of Prey
The Flash
Batgirl
Blue Beetle
It's also claimed that The Flash, Supergirl and Shazam will form a new Justice League team, something which Shazam! director David F. Sandberg responded as follows: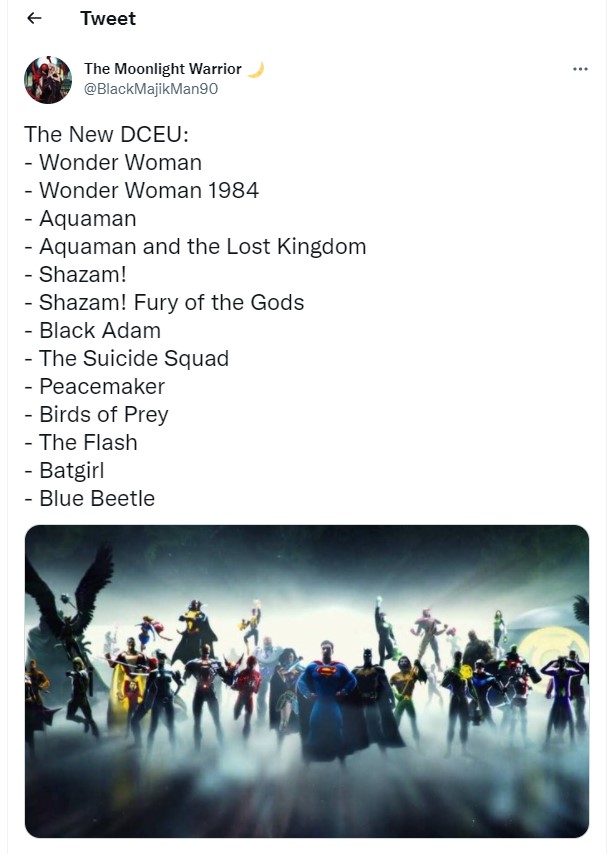 New DC Trinity is all-female
A fan questioned YouTuber Grace Randolph about the DCEU rumors where Randolph says the new DC Trinity will be women.
So if the rumors are true, that means Wonder Woman, Supergirl, and Batgirl will replace Batman, Superman, and Wonder Woman as the new DC Trinity.
Randolph also confirms an earlier rumor that Gal Gadot will have a small role in The Flash and that contrary to previous rumors, Gal Gadot is still playing Wonder Woman.