Crisis On Infinite Earths, the epic upcoming mega event crossover, may see the return of the original Supergirl, Helen Slater, from 1984 movie. Slater actually is already playing the mother to Melissa Benoist's Supergirl on The CW, so getting her to suit up might not be that difficult.
Arrowverse writer and producer Mark Guggenheim, once again, confirms what I was told at Comic-Con in that they are looking at basically every DC character as a possibility to appear in Crisis On Infinite Earth, with this time mention of Helen Slater as Supergirl (via SlashFilm):
"I feel like at this point, we've covered the waterfornt in terms of we've talked about every person who's been in a DC property in live-action, and with Kevin [Conroy] in animation," Guggenheim said. "Everything is possible. I happen to love the Supergirl movie and I remember the first time I saw it. I would love for her to reprise her role. We're feeling out a lot of our various parameters in terms of what can we afford and what do we have story for? Can this be a cameo? Can this be a full on story? It's just this ongoing conversation. we started the crossover earlier than we ever have precisely so we could have these conversation."
Guggenheim also previously confirmed they are also talking about using Smallville characters in addition to other characters from TV and the movies:
"It's such a big part of DC TV history. I would love to have at least one Smallville character in the crossover. I guess I can say every single day I have some conversation with some casting director or some agent. There's such a big, wide tapestry of DC TV and DC movie properties – the whole reason we started talking about the crossover as early as we did this year was to give us time to have all those conversations."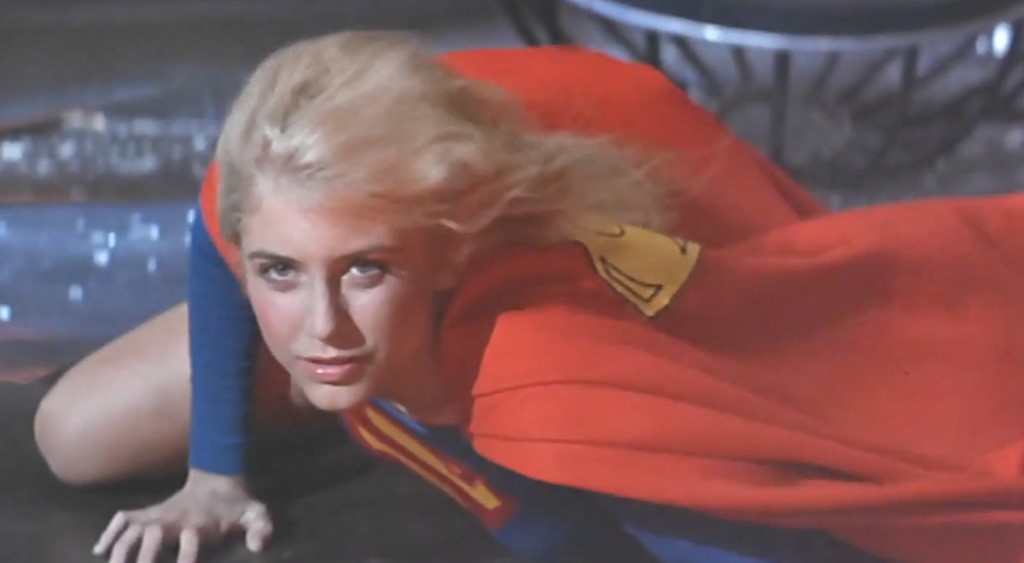 Crisis On Infinite Earths will be a mega-event crossover
While I was at the recent San Diego Comic-Con, insiders filled me in that if everything goes according to plan, Tom Welling will be back from Smallville, Lynda Carter will reprise as her '70s Wonder Woman (not happening apparently, as Guggenheim said it looks like it won't happen), Burt Ward will be playing the Robin from the '66 Batman show, characters from the DC Universe Titans series will be appearing, and that somehow the DCEU will also be factored into the crossover.
Recently also saw Kevin Conroy confirmed as Batman, with Brandon Routh also set to play the Kingdom Come version of Superman side by side the Tyler Hoechlin Man of Steel, with Jon Cryer set to appear as his version of Lex Luthor from Supergirl.
A recent rumor even offered that Michael Rosenbaum would be returning as his Lex from Smallville, but Rosenbaum questioned that on Twitter recently.