The Green Lantern HBO Max series gets a ten-episode full order with details revealed including the characters and plot and that the episodes will be one hour in length.
Here is the official description:
From HBO Max, DC, Berlanti Productions and Warner Bros. Television comes a bold adaptation of the iconic comic book franchise, a saga spanning decades and galaxies. Green Lantern will depict the adventures of a multitude of Lanterns, including Guy Gardner, Jessica Cruz, Simon Baz, and Alan Scott — Earth's first Green Lantern, who, true to the comics, is a gay man — and many more. The series will also include fan favorites such as Sinestro and Kilowog, and will also introduce new heroes to the ranks of the Green Lantern Corps.
HBO Max Head of Original Content Sarah Aubrey previously teased details: "It's going to span several decades [focusing] on two stories about Green Lanterns on Earth [as well as one in space] going into the Sinestro story."
Green Lantern will be co-written and executive produced by Seth Grahame-Smith and Marc Guggenheim, with Grahame-Smith serving as showrunner. Greg Berlanti's production company, Berlanti Productions, will also produce, and it was previously made known that Geoff Johns' Mad Ghost Productions is producing as well, though the Hollywood trades made no mention of Johns, which could be because of the controversy surrounding Johns and Ray Fisher. Update: Johns is confirmed to produce per DC's official announcement: "Green Lantern comes from executive producers and writers Seth Grahame-Smith, who will serve as showrunner, and Marc Guggenheim, along with executive producers Greg Berlanti, Geoff Johns, Sarah Schechter and David Madden."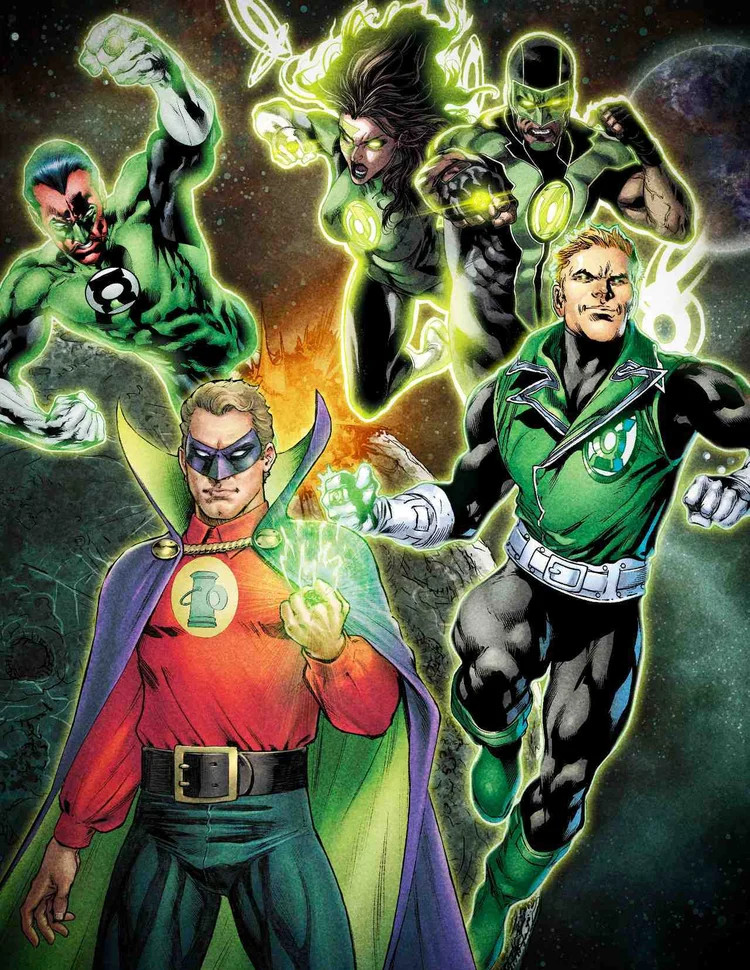 Green Lantern will be ten episodes on HBO Max
No mention is also made of Green Lanterns Hal Jordan, John Stewart, or Kyle Rayner, but we can guess they might possibly be saved for the big-screen movie (I was told that Abrams is taking on Green Lantern).
Seth Grahame-Smith is known for writing The LEGO Batman Movie, wrote the stories for Pride & Prejudice & Zombies and Abraham Lincoln: Vampire Hunter, and produced the IT films.
Fans should recognize Marc Guggenheim for helping to create the Arrowverse along with Greg Berlanti as Guggenheim has written and produced Arrow, Legends of Tomorrow, and the Crisis On Infinite Earths episodes. Guggenheim also wrote drafts of the 2011 Green Lantern movie starring Ryan Reynolds (worth a mention is that the final result wasn't his, though he is still credited as a writer).
HBO Max has a number of DC projects in development or happening including James Gunn developing the John Cena Peacemaker series, The Batman spinoff about the Gotham PD, Abrams' Justice League Dark series, and the DC Universe show recently moved to HBO Max including Harley Quinn, Doom Patrol and Titans. Berlanti is also developing Strange Adventures.