Confirming the Green Lantern Arrow spoilers from earlier, now the episode has aired offering perhaps a brightest day for John Diggle.
David Ramsey as Diggle narrates the ending where, as he gets ready to move to Metropolis (Crisis merged the Tyler Hoechlin Superman and Supergirl universe and all The CW DC characters into one Earth) he sees something fall from the sky, which blasts him back. Diggle gets up and it's a green glowing box; however, the Green Lantern ring is never shown, just as the spoilers described, and nothing is said and Diggle is never shown as a member of the Green Lantern Corps.
Aside from the green light, the only hint it's Green Lantern related is when Diggle says in regards to the death of Stephen Amell's Oliver Queen: "Because if the past eight years have shown us anything, is that this universe is far bigger than any of us could have dared imagine... even if it is a little less bright without him in it."
Watch the scene below.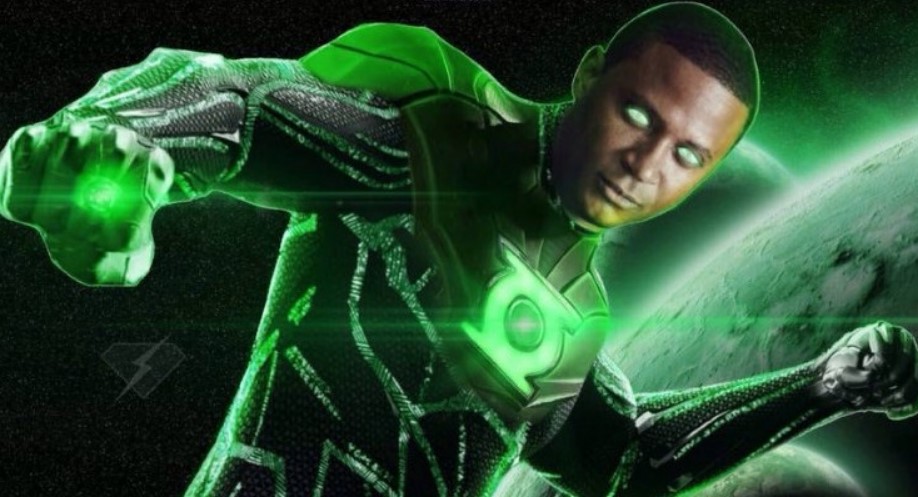 WB probably didn't let John Diggle become Green Lantern
If I had to guess, I'm guessing Warner Bros. never let the Arrowverse use Green Lantern, even though the character has been hinted at many times in the various series: From Ferris Air, to mention of a pilot, to Elseworld's seeing the Flash of Earth-90 remarking to Diggle, "Hello, John... You are not wearing your ring," to Diggle's stepfather being named General Roy Stewart.
While teased, Green Lantern never appeared in the series and didn't do so in the Arrow series finale as well. It's more or less a nice nod to fans.
Regarding why Green Lantern wasn't allowed to be used, we know there have been plans in place for movies and TV series, as the Green Lantern HBO Max series was recently announced. Geoff Johns has also been supposedly developing a GL movie with Hal Jordan and John Stewart, as it's listed on his production website, and I've been told J.J. Abrams wants to tackle Green Lantern as well.
Of course, there is also the fact that the 2011 movie starring Ryan Reynolds bombed big time, so the live-action version of the character has been placed on the backburner ever since. The Crisis On Infinite Earths crossover did tease Green Lantern, as I revealed over the Summer that Crisis would be connect everything DC including the movies, TV and streaming services, especially with the upcoming launch of HBO Max. What's unclear is if that Crisis appearance is referencing the Ryan Reynolds movie or the HBO Max series. WB obviously also put the kibosh on Ramsey suiting up as GL for Crisis. 
It's also doubtful that David Ramsey will be suiting up for the HBO Max series, as it's also guessed the HBO Max series is all-new and original and not a part of the Arrowverse. Ramsey recently said he's excited about the Green Lantern HBO Max series.
I suppose since Diggle is moving to Metropolis there could always be a shot of seeing Diggle appear in the new Tyler Hoechlin Superman & Lois series that is coming to The CW, so there is that.
Green Lantern Arrow scene: